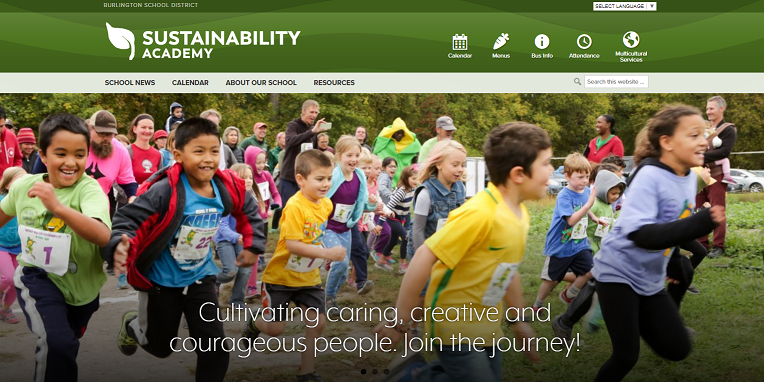 Thank you Stride Creative for your tremendous work as our Website developer and to the District's IT team for their help throughout the process. We have a new site for each school and a new site for the District.  Additionally, Early Ed will also have its own site. We recognize that early childhood has become an identified focus in the City of Burlington and in our school district.
Our website went from this…

   

To this!

 
Some key objectives through out this process:
Ease of use

More robust means of information sharing and calendar access (calendar is tied directly to a google calendar).

Showcase our schools and learning taking place

We built into the navigation and design features aspects that were identified in our parent survey and meetings with PTOs last spring- for example, including a lunch menu and calendar.

Accessibility features using national standards.

Robust language translation and multicultural supports.

Mobile friendly.
Stride Creative has built into the site these main areas:
Perceivable (can't be invisible to the senses), for example text alternatives for non-text content (like photos).

Operable – make sure all users can operate the interface. For example, make all functionality available by keyboard.

Understandable – information and the interface. For example, make text readable and understandable.

Robust – make sure content is accessible as technology evolves. Dynamic – news posts/calendar. More static – policy, resources, FAQs