Please use the menu on the right to navigate subpages: DEALT, Restorative Practices Collaborative, Equity and Inclusion Data Reports, Equity Council, and Diversity & Equity Resources.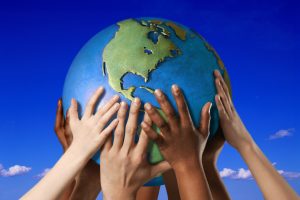 As referenced in Superintendent Yaw Obeng's communications from January 30, 2017, The Diversity, Equity, and Community Partnership Team has written the following statement to represent the values of the Burlington School District in support of all students and families:
​
The Burlington School District believes that all of our schools must be a safe space for all of our students and staff. If our students live in fear, they are not ready to learn which negatively impacts our teaching and learning environment.  BSD is fiercely committed to help our staff effectively communicate to all of our students that they are safe and our schools shall support them to meet their academic, social and emotional needs.
We stand with our refugee and immigrant students, families, and communities and are firmly committed to our stated value that all of us belong here  We honor the realities of our community members who may feel threatened and dehumanized, and we are fiercely committed to welcome and ensure the safety and well-being of every student in our care.
While recent events have engendered fear among many in our community, some may not wish to share those fears or discuss them in school. All school personnel should continue to help every child and every family know that they are welcome and safe in Burlington schools. We must guarantee to every family that we will include their children, and teach them with our whole hearts, as we always have. If, and only if, school personnel is approached by a child or family member who is asking for support and do not know how to respond, each school will identify the appropriate person or people to turn to.  Each school must be fiercely committed to preserving the privacy and dignity of all students and families.