Please use the menu on the right to navigate subpages: DEALT, Restorative Practices Collaborative, Equity and Inclusion Data Reports, Equity Council, and Diversity & Equity Resources.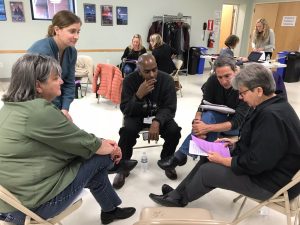 The Restorative Practices Collaborative merges the BSD Equity Council, Designated Employees, and Restorative Practitioners in order to align our work with BSD Goals.
Burlington School District's mission is to graduate students who:

Value different cultures
Engage with the community
Communicate Effectively
Think Creatively
Skillfully solve problems
Achieve at their highest academic, intellectual, and personal potential
Restorative Practices (RP) are rooted in relationship building and rebuilding to create a culture of equity and belonging that results in healing and learning. The Burlington School District, in partnership with the Burlington community, embraces Restorative Practices ensuring that all, including those who have been harmed, will have their needs and experiences recognized and acted upon, thus creating a supportive climate of empowerment for all.