Ward 1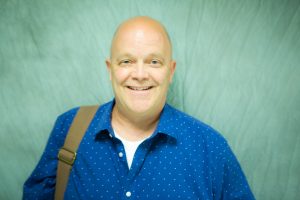 Mark Porter, Chair
Term Ends: 2018
Tel: 802-878-6666  |  Email: mporter@bsdvt.org
Mark Porter has been in the field of information technology for over 20 years and currently is a technical services senior manager for SAIC out of Washington D.C. Mark graduated from Champlain College with a Bachelor of Science Degree in Computer Information Systems. Mark received an MS in Project Management from George Washington University, MBA with a concentration in finance from Suffolk University, and a MS in Global Supply Chain from Indiana University. Mark also served on the Public Works Commission from 2011 – 2014.
Mark Porter is married to his wife Karen and is stepfather to Chris and Courtney.
Ward 2- Integrated Arts Academy
Kat Kleman
Term Ends: 2018
Tel: 802-222-1259  |  Email: kkleman@bsdvt.org
Ward 3- Sustainability Academy
Liz Curry, Clerk & PTO Liaison 
Term Ends: 2018
Tel: 802-578-5793  |  Email: lcurry@bsdvt.org
Ward 4- Flynn
Anne Judson
Term Ends: 2018
Tel: 802-999-8783  |  Email: ajudson@bsdvt.org
Anne Judson has been serving since retiring from Saint Michael's College as Director of Graduate Education in 2014. Among other teaching jobs of her 41-year career were Title 1 Math, Computer Coordinator for Hinesburg Community School (K-8), English Language Learning tutor in Essex Junction, and Preschool teacher at the Tufts University lab school. Anne's pre-K to graduate school teaching experiences provide her with a solid understanding of how schools work and of the support all teachers need.
She is particularly interested in working toward all entering Kindergartners being ready to learn. The passage of Act 166 will help the District meet that goal. Act 166 requires that all Vermont schools provide publicly funded prekindergarten for a minimum of ten hours per week for all 3, 4 and 5 year old children. 
Anne's other volunteer work is with the Vermont Refugee Resettlement Program collecting and distributing kitchen supplies and furniture for newly arrived refugees.  
Ward 5- Champlain
Susanmarie Harrington, Diversity & Equity Committee Chair & Policy Governance Lead
Term Ends: 2018
Tel: 802-540-0776  |  Email: sharrington@bsdvt.org
Ward 6- Edmunds Middle School & Champlain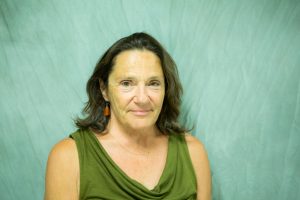 Stephanie Seguino, Vice-Chair & Negotiations Committee Lead
Term Ends: 2018
Tel: 802-660-0972
Email: sseguino@bsdvt.org
Stephanie Seguino has lived in Burlington, VT since 1997. She has a long association with the school district, primarily as a parent of a son who attended Burlington schools, and graduated in 2011.
In addition to her work on the school board, she has worked on issues related to: racial disparities in policing in Vermont, living wages, and paid sick leave. In her spare time, she is an avid hiker and photographer.
Stephanie is also Professor of Economics at the University of Vermont, USA, and Research Associate at the University of Massachusetts/Amherst Political Economy Research Institute. Prior to obtaining a Ph.D. from American University, she served as an economist in Haiti in the pre- and post-Baby Doc era.
Her research explores the two-way relationship between inter-group inequality by class, race, and gender on the one hand, and economic growth and development on the other. She has also explored the economics of stratification, including gender and race.
Ward 7- Hunt Middle School & CP Smith
David Kirk
Term Ends: 2018
Tel: 802-862-8216  |  Email: dkirk@bsdvt.org
Ward 8- Edmunds Elementary School
Vacant
District Central- Integrated Arts Academy & Sustainability Academy
Ryan McLaren, City Council Liaison
Term Ends: 2019
Tel: 802-235-9095  |  Email: rmclaren@bsdvt.org
District East- Edmunds Middle & Elementary Schools
Kathy Olwell, VSBA Liaison
Term Ends: 2019
Tel: 802-660-4910  |  Email: kolwell@bsdvt.org
District North- Flynn, CP Smith, and Hunt Middle School
Mark Barlow, Legislative Liaison
Term Ends: 2019
Tel: 802-549-4433  |  Email: mbarlow@bsdvt.org
District South- Champlain
Jeff Wick
Term Ends: 2019
Tel: 1-917-282-5256  |  Email: jwick@bsdvt.org
Student Representatives to the School Board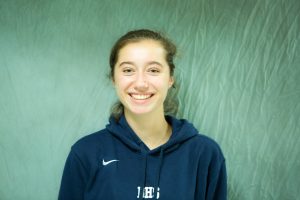 Isabella Weston
Email: westoni@bsdvt.org
Isaac Jenemann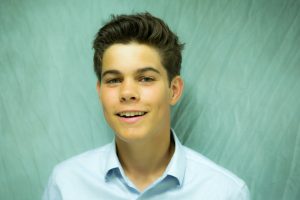 Email:
jenemani@bsdvt.org
Isaac Jenemann is a junior at Burlington High School. Isaac's favorite subjects are English and History. Outside of the school day  Isaac is an active member of the BHS Council and also participates in the theater program at the high school. Isaac also enjoys skiing for the Alpine Team and playing tennis. During the summer Isaac enjoys backpacking and swimming down at the lake.