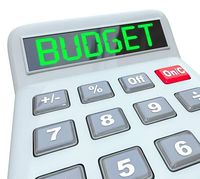 FEB. 18, 2019 UPDATE: Thank you for your feedback and engagement. The FY '20 budget development survey is now closed. Please visit our budget page in the fall of 2019 for an opportunity to provide input in the FY '21 budget development. 
Budget season is here again and we want to hear from stakeholders and community members.  Throughout October, we held four different community forums, some specific and some general, to gather community feedback around budget priorities for the upcoming fiscal year. Thank you to everyone who attended!
As we continue the process, we hope that community members will take a few minutes to fill out our fiscal year 2020 Budget Development Survey.
Thank you!