BSD Office of Equity creates healing spaces for BIPOC students and staff
"So, is this a safe space for us?"
At BSD, we strongly believe in building supportive networks for ALL students. With the current racial reckoning in the USA and the pandemic disproportionately affectinging BIPOC peoples, we brainstormed ways to create healing spaces for students of color by creating BIPIOC Affinity Spaces. Navigating the school system as a student of color can be challenging enough, and additionally life outside of school compounds this. Affinity Spaces are just one way to help.
Goals of Affinity Spaces:
Build relationships between students with shared identities
Allow students of color to safely express their voices, share stories and help navigate their school experiences
Hold friendly conversations over a meal in a "lunch bunch" format
Have fun and share joy
Provide adult role models and mentorship
Uplift student voices and provide platforms for group advocacy
About the Facilitators: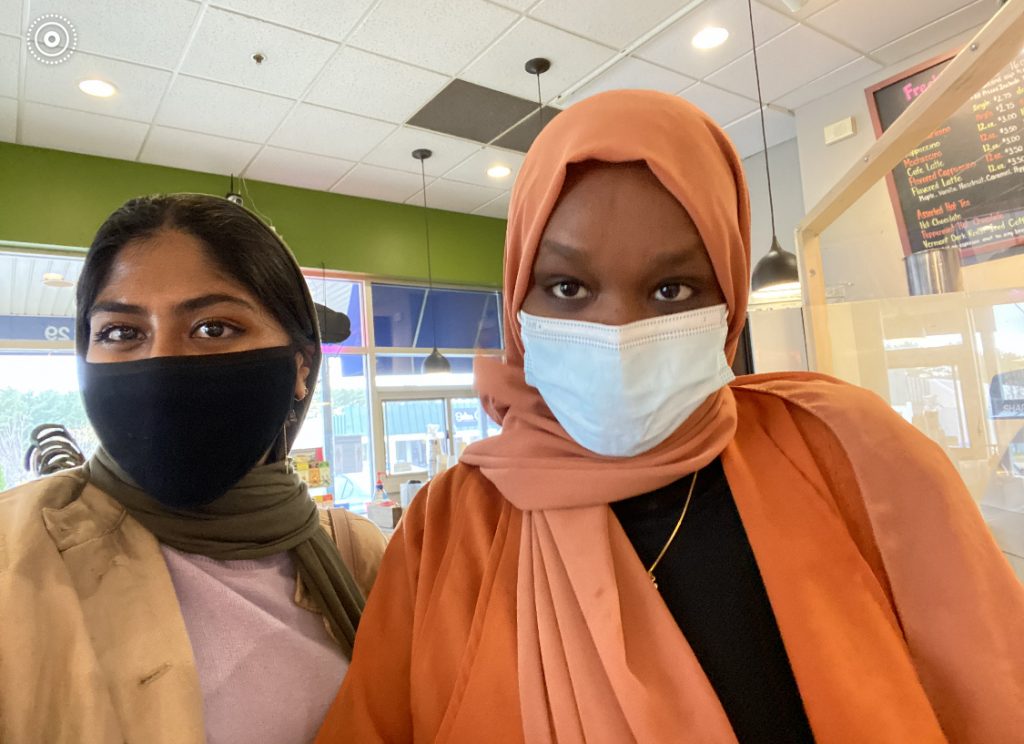 In order to create Affinity Spaces that are truly safe spaces it was critical to recruit facilitators of color. We are so honored to collaborate with these two amazing and talented leaders. Balkisa Omar and Kiran Waqar are both slam poets from Muslim Girls Making Change. Balkisa is currently a junior at UVM and an alumni of BHS. Kiran is a junior at American University and an alumni of SBHS. They both co-facilitate the afterschool group, Race Up at EMS and Balkisa supports My Sister's Keeper, an Affinity Space for BHS girls of color. Check out this promotional video Kiran made to encourage students to come!
Affinity Spaces 2020-2021:
IAA Student of Color Affinity Space – 4th and 5th grade students of color gather in a supportive and healing space every Friday
SA Social Justice Club – Students interested in Social Justice activism and the relationship with Sustainability meet every Friday
Students of Color Alliance Virtual Affinity Space for EMS and HMS Students – Virtual meeting open to all middle school students of color that meets every Friday 5-6 pm
BSD Staff BIPOC Affinity Space– a space of solidarity for BSD staff of color with bimonthly meetings
Thank you……
Special thanks to Cabot Creamery for their generous donation to support this project. Thanks  to our partners at the Howard Center; Cara Gleason, Amanda Moore, Samantha Wayne and Lizzie Leonard for helping to make this project become a reality. Thanks to Belan Atensaye of CEDO and Vincent Mitchell for paving the way for Affinity Spaces in BSD with the development of My Brother's Keeper (MBK) and My Sister's Keeper (MSK) at BHS.  Thank you to Bianca Bellot and Erika Saunders for supporting the development of Affinity spaces for BSD Staff of color.  
Additionally we would like to recognize Jim Kelly, Sabrina Westdijk, Virginia Litchfield, Kevin Robinson, Nina Oropeza and the Extended Learning team of Christy Gallese, Gracie Harvey and Laura Wagemen for assisting in the massive behind the scenes details of this project.