The Burlington School District proudly recognizes Black History Month and the important role our black community has played and continues to play in our society. Our goal is to be a district that recognizes, respects, understands and learns from each individual's unique background, realizing that equality comes from tearing down boundaries and building each other up. We strive to advance a curriculum which honors Black History, and the histories of all people, year-round and not simply in February, and it is our hope that Black History Month be used as a catalyst for continued, year-round conversations and change, improving societal interactions and lives.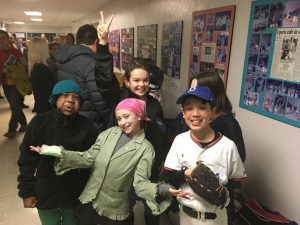 Continuing in the spirit of inclusive curriculum, and recognizing that Black History does not end when March begins, BSD is proud to announce that DEALT is working on hard to put together our 2nd Annual Beyond Black History Month event. This inclusive, District-wide event will take place at BHS on March 22nd to continue – not conclude – the community's momentum in expanding dialogues, shifting perspectives, and boldly addressing present-day injustices.
Please check out these essential resources for teaching tolerance during Black History Month.