The District Equity & Access Leadership Team (DEALT), formerly known as the Diversity & Equity Team, provides district leadership around issues of equity and access, including the full implementation of Restorative Practices and addressing the Achievement Gap. We are responsible for the design and implementation of the four year Diversity and Equity Plan, available here.
With students as the focus, we coordinate a variety of issues across the district, providing resources, support, and advocacy towards solutions.
Please use the menu on the right to navigate subpages: DEALT, Restorative Practices Collaborative, Equity and Inclusion Data Reports, Equity Council, and Diversity & Equity Resources.
Announcement: Please see the memo below from Superintendent Obeng, with support of DEALT, regarding excused absences for religious holidays.
Administrative Memo Regarding Excused Absences for Religious Holy Days
Meet the Team
Autumn Bangoura, Equity Instructional Leader
Email: abangour@bsdvt.org
My role is to provide equity instructional leadership in the form of classroom-based coaching, curriculum development, professional development workshops, and collaborative work with district teams. My goals are advocacy and allyship while working to recognize existing biases and interrupt inequitable school practices.  I believe that teaching an inclusive curriculum, in age-appropriate ways, about issues like sexism, racism, poverty, Islamophobia, homophobia, and more can help to create an equitable learning environment in our schools.  
I have been serving in classrooms in Vermont for over twenty years, as a French and Spanish teacher and then as a classroom teacher for the past eight years at the Integrated Arts Academy.  At BSD, I was a member of the District Diversity and Equity Council and co-chair of a D and E committee at IAA. I am also a parent of three lovely children who are attending, or have attended, BSD schools.  On the side, I play West African drums with Jeh Kulu Dance and Drum Theater.
I am dedicated to Social Justice and Educational Equity. I believe that all educators need to work harder to create change that ensures equitable opportunities and outcomes for all students.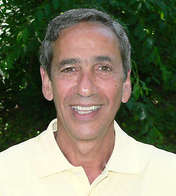 Daniel Baron, Critical Friend and Facilitator
Email: dhbaron@mac.com
My role is to be a critical friend of the District and co-facilitator of the Equity Council and the Restorative Practices Collaborative.  I also provide equity-based Critical Friends Seminars every summer for BSD teachers and administrators.
I am passionate about social justice, educational equity and environmental sustainability.  I am rooted in the concept of the Beloved Community that spreads love across differences.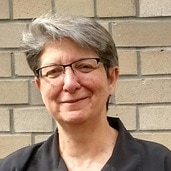 Miriam Ehtesham-Cating, Director of Programs for English Learners
Email: mcating@bsdvt.org
 My role on this team is to help everyone in our district consider language and culture (especially the language status and cultural context of English Learners) when making decisions about anything – instructional practices, home-school communication, funding priorities, or the creation of learning communities. 
Working at the intersection of language, culture, school, and identity come naturally to me – by birth, experience and disposition. I am a bilingual, bicultural person who has spent a lifetime learning about (and sometimes struggling with) what it means to be linguistically and culturally different from many of those around you, especially in a school context. I have had the incredible good fortune to work continuously with students learning English for many different reasons in many different contexts.I think I bring a critical sensibility but also an unstoppable optimism to everything I do.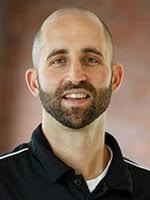 Josh Meyer,  Restorative Practices and Positive Behavior Interventions and Support Coach
Email: jmeyer@bsdvt.org
Josh Meyer has been an educator for the past 20 years as a teacher and coach in K-12 schools and at the college level. He is a certified classroom teacher who completed the Teacher Education Program at the Harvard Graduate School of Education. While earning his master of education at Harvard, Josh explored the parallels that exist between classroom and co-curricular learning environments through the "coach as teacher" project, which he collaborated on with Professor Sarah Lawrence-Lightfoot and Coach Tommy Amaker. Other research included a comparison of the role of self-efficacy in math education and team sports. Social justice and mindfulness are core values for Josh and central within his practice as an educator. Josh and his partner, Ferene, live in Burlington and have two daughters, Nala and Melodie, who attend Flynn Elementary School.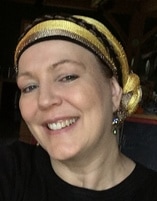 Laura Nugent, Director of Student Support Services
Email: lnugent@bsdvt.org
 My role is to bring the lens of Student Support Services to the table.  The district has identified that we must have the needs of students with disability and trauma included in all initiatives as they are developed.  I will look to collaborate and provide insights in ways to better meet the needs of students at all ability levels.
My background in special education with a focus on intensive special needs has lead me to the role of Dir. of Student Support Services.  The scope of Student Support Services is much broader than special education, however.  We address student needs through guidance, school psychology, social work and nursing as well.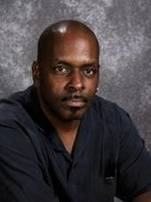 Henri Sparks, Director of Equity and Safe & Inclusive Schools
Email: hsparks@bsdvt.org
New member profiles coming soon!
Please feel free to contact any of us with questions or concerns. We welcome your feedback.