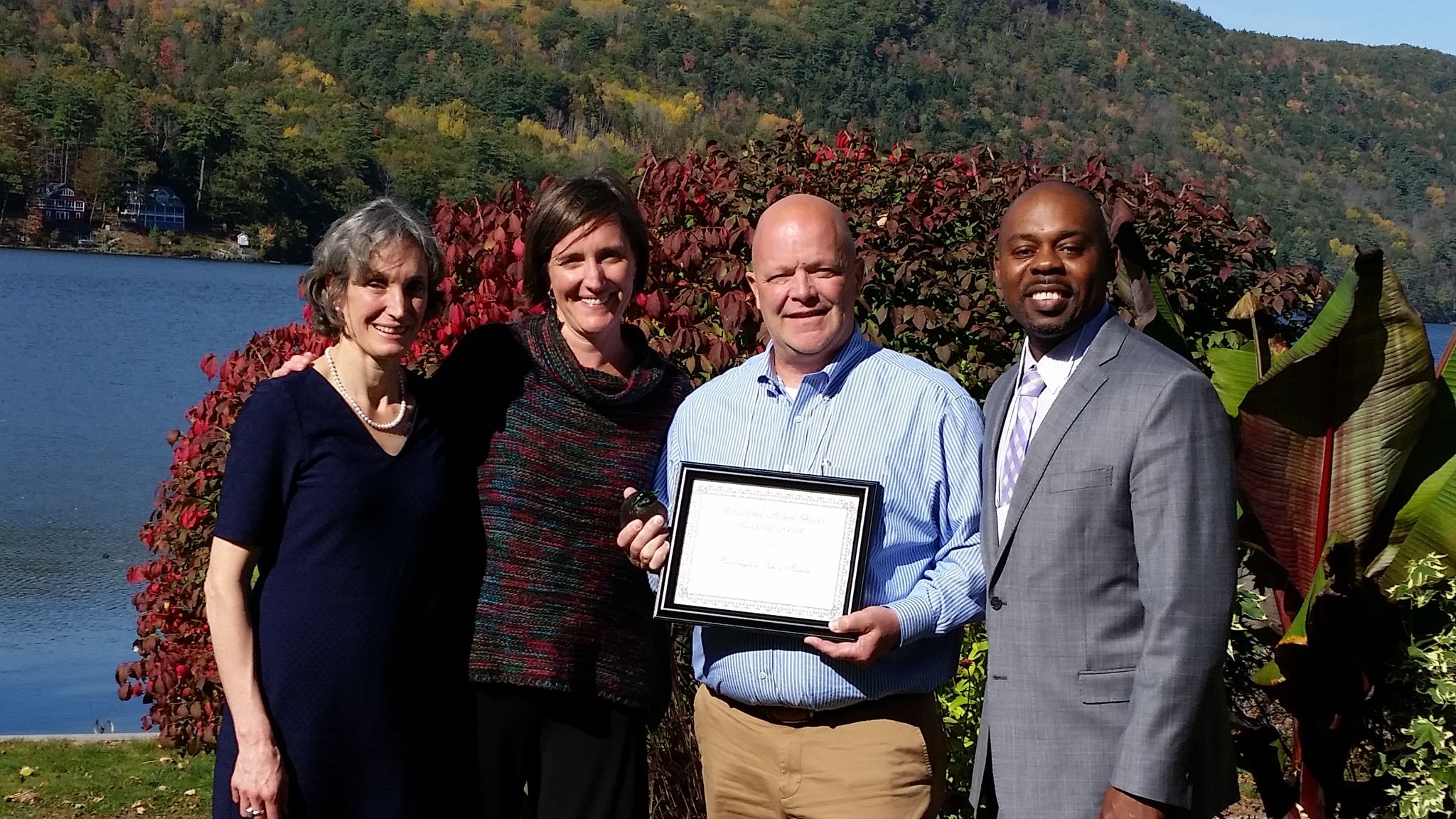 The Burlington School Board was recognized for its exceptional leadership by the Vermont School Boards Association (VSBA) at its annual conference recently.
The Board received Honorable Mention for the 2017 Exceptional School Board Leadership Award, a distinction that has culminated from the hard work of recent years in which Board members past and present have all made major contributions to achieve.
The VSBA award selection committee was very impressed by the Board's achievements in fiscal leadership and the development of a vision that celebrates the city's diversity and focuses on education equity.
"This award proves the tenacity shown by this current School Board as well as past members from the last few years has resulted in the kinds of changes demanded by the voters," said Chair Mark Porter.
Porter accepted the award from VSBA Executive Director Nicole Mace on behalf of the Board with Superintendent Yaw Obeng.
"Our Board has a steadfast and sustained commitment to our community," said Superintendent Obeng. "Above all, it demonstrates an unwavering dedication to all of our students and ensures that everyone is welcome in our Burlington Schools."
The Board plans to honor past members at its November 14th meeting for their role in the work recognized by this award.
(In photo from left) VT Education Secretary Rebecca Holcombe, VSBA Executive Director Nicole Mace, Burlington School Board Chair Mark Porter and Superintendent Yaw Obeng pause for a photo after the presentation of the award at the VSBA Annual Meeting October 19th in Fairlee.