The District Office of Equity provides leadership around issues of equity, including the full implementation of Restorative Practices, Anti-Racist Education and Culturally Responsive Curriculum.

Meet the Office of Equity Team: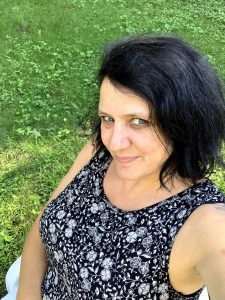 Autumn Bangoura, Equity Instructional Leader Email: abangour@bsdvt.org
Autumn started her career at BSD as a Spanish teacher in 2009, and is still affectionately known as Señora Bangoura by the BSD community. She transitioned into classroom teaching at the Integrated Arts Academy and became dedicated to weaving Social Justice themes into every part of her curriculum. She served on BSD's District Equity Council for many years and moved into this district role in 2019 in order to create change from within systems. Autumn's role is to provide equity instructional leadership in the form of student facing classroom-based coaching, curriculum development, professional development, and collaborative work with district teams. Her goals are advocacy and ally-ship while working to recognize existing biases and interrupt inequitable school practices. She believes that preventative work is key and teaching a culturally responsive and inclusive curriculum, in age-appropriate ways, about issues like sexism, racism, ableism, classism, Islamophobia, homophobia, and more can help to create a more equitable learning environment in our schools.
Mika Moore, Restorative Practices District Coordinator Email: mamoore@bsdvt.org
Dr. Mika Moore (she/her/hers) is the Restorative Practices Coordinator in Burlington School District. Prior to this role, Mika was a lecturer at UVM where her teaching and research focused on issues of educational equity and access for underserved groups. She was formerly a middle school special educator in San Francisco Unified School District and also served there as a department head and MTSS (Multi-tiered Systems of Support)coordinator. Mika is passionate about bringing a restorative approach to all aspects of our work in BSD. Her role is focused on the implementation and use of restorative practices district wide, which encompasses teacher training and support, facilitation of district-level RP teams, RP systems and strategy planning, and ensuring RP is used as one way to dismantle white supremacy culture and furthering our anti-racism work in the district.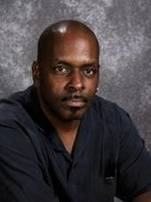 Henri Sparks, Director of Equity and Safe & Inclusive Schools
Email: hsparks@bsdvt.org
Sparks oversees all district anti-bullying and harassment work and supervises the Office of Equity. He offers a wealth of institutional knowledge and was instrumental in the co-leadership and facilitation of the BSD Equity Council and DEALT. He facilitated the roll-out and implementation of Restorative Practices for the entire district and guided professional development in the form of Equity Conversations for all BSD staff.
BSD Statement on Anti-Racism – October, 2020
We are living in a historic moment of racial reckoning as we watch our country come to terms with its history and present while living within the dual pandemics of racism and Covid-19 and the disproportionate impact on BIPOC communities. As our nation grapples with anti-Black violence and the recent killings of Black people, we recognize that racism has persisted in our nation for centuries and we acknowledge the part that schools play in perpetuating institutional racism. We recognize there is much work to be done in our commitment to dismantling the systems of oppression within our practices, policies and procedures.
 We at BSD strongly denounce racism in all its forms. We dedicate ourselves to examining our practices in order to eradicate systemic racism in our school community. We stand in solidarity with Black students, faculty and staff in condemning racial injustice.  We believe Black Lives Matter and stand behind local nonviolent youth activism committed to Anti-racism.  
Our solidarity must be backed with action.  Here's just some of the initiatives the Office of Equity is working on for the 2020-21 academic year:
Fully implement Restorative Practices in all schools to create a more equitable behavioral response system to reduce suspensions and punitive disciplinary actions.
Develop a plan to ensure our curriculum and teaching is culturally relevant, anti-racist, and holds high expectations for what all students know and are able to do.
Offer a series of learning events including youth panels and Equity Conversations for the greater community BSD Equity Office Announces Equity Webinar Series
Implement a year-long race and equity training series for school and district leaders
Raise the Black Lives Matter flag at each school and integrate studies into the curriculum
Create healing Affinity Spaces for students and staff of color BIPOC Affinity Spaces
Conduct an Equity Audit to recognize, respond and redress existing inequities
Set up a Safety Task Force to review the use of SROs in schools.
Form community partnerships with the City of BTV and local organizations that promote Social Justice for all
Conduct a Race and Equity Tour with the Superintendent and city leaders to explore sites on the African-American Heritage Trail Race and Equity Tour
Launch a book study with the high school student advisory council to discuss issues of equity, race, and power in the United States, Vermont, and Burlington.
Decrease inequitable disparities in suspensions and discipline at BSD by leveraging Youth/Adult partnerships and the District's RP Youth and Family Engagement team in collaboration with Up for Learning and Burlington Community Justice Center
Further collaborate with Community Partners to support Equity and Anti-Racist work
Support the Student Support Center Staff on reimagining behavior responses with a deeper commitment to Restorative Practices
Set up a district Health and Wellness Committee to coordinate efforts to support the wellness of students and staff
Partnership with Parent University through offering weekly Restorative Circle Listening Tour
2014-17 Diversity and Equity Strategic Plan, available here.