The District Office of Equity provides leadership around issues of equity, including the full implementation of Restorative Practices, Anti-Racist Education and Culturally Responsive Curriculum.
Meet the Office of Equity Team: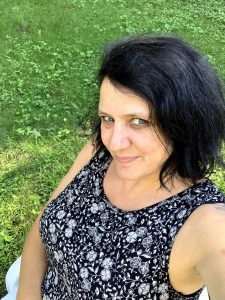 Autumn Bangoura (she/her), Equity Instructional Leader Email: abangour@bsdvt.org
Autumn started her career at BSD as a Spanish teacher in 2009, and is still affectionately known as Señora Bangoura by the community. She transitioned into classroom teaching at the Integrated Arts Academy and became dedicated to weaving Social Justice themes into every part of the curriculum. After serving on BSD's District Equity Council for many years she moved into this district role in the fall of 2019 in order to influence more systemic change. Equity instructional leadership involves student facing classroom-based coaching, curriculum writing and development, leading professional development, and consulting with district teams. In 2021, Autumn started the Summer Racial Justice Academy to empower middle and high school youth to take on leadership and create positive change at BSD.
Teresa Giallorenzo Hazing, Harassment and Bullying (HHB) Coordinator Email: tgiallor@bsdvt.org
Teresa Giallorenzo has worked in various roles in the Burlington School District starting in 2009 and as a resident and parent in Burlington she is proud to be a part of the Burlington School District and a member of the Office of Equity Team.  Teresa has worked as a paraeducator, Administrative Assistant, lead Administrative Assistant, data team member, and district registrar, and has now moved into the role of District Coordinator of Hazing, Harassment, and Bullying reporting, Title IX reporting, and the District Safety Lead.  This role aligns to her beliefs that we need to ensure every student's safety and feeling of belonging so they can come to school and engage in learning.
Charity Lee Wright, Administrative Coordinator–Equity Office. Email: cleewrig@bsdvt.org
[BIO coming soon]
Mika Moore, Restorative Practices District Coordinator Email: mamoore@bsdvt.org
Dr. Mika Moore (she/her/hers) is the Restorative Practices Coordinator in Burlington School District. Prior to this role, Mika was a lecturer at UVM where her teaching and research focused on issues of educational equity and access for underserved groups. She was formerly a middle school special educator in San Francisco Unified School District and also served there as a department head and MTSS (Multi-tiered Systems of Support)coordinator. Mika is passionate about bringing a restorative approach to all aspects of our work in BSD. Her role is focused on the implementation and use of restorative practices district wide, which encompasses teacher training and support, facilitation of district-level RP teams, RP systems and strategy planning, and ensuring RP is used as one way to dismantle white supremacy culture and furthering our anti-racism work in the district.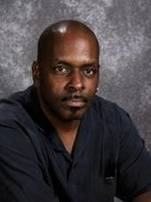 Sparks, (he/him) Director of Equity and Safe & Inclusive Schools Email: hsparks@bsdvt.org
Sparks oversees all district anti-bullying and harassment work and supervises the Office of Equity. He offers a wealth of institutional knowledge and was instrumental in the co-leadership and facilitation of the BSD Equity Council and DEALT (District Equity Access and Leadership Team). He facilitated the roll-out and implementation of Restorative Practices for the entire district and guided professional development in the form of Equity Conversations for all BSD staff.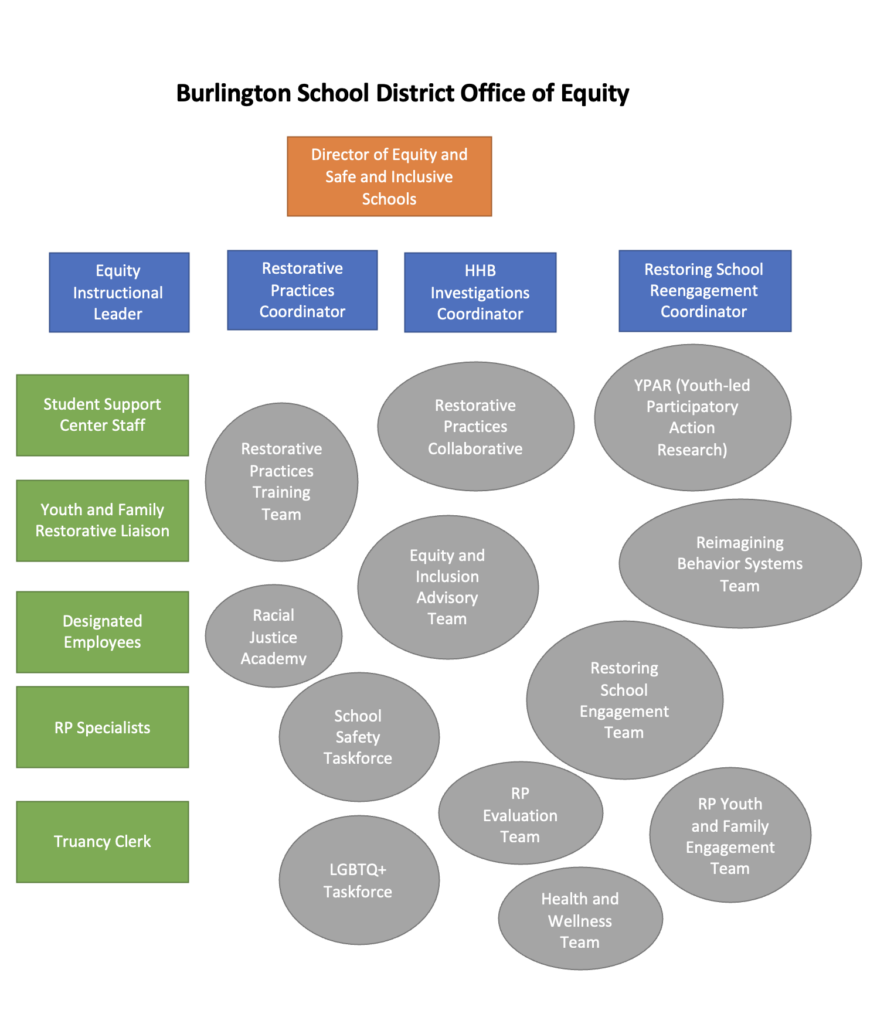 About the teams:
Equity and Inclusion Advisory Team a steering committee to support BSD's partnership with the Mid-Atlantic Equity Consortium (MAEC). MAEC has been working with BSD and the Department of Justice to satisfy the Settlement Agreement to improve BSD's HHB procedures and protocols when it comes to sex based harassment.
Restorative Practices Collaborative The RP Collaborative is a group of BSD professionals dedicated to narrowing the achievement gap for students and improving the culture within the District for students, teachers, and faculty through the use of intentional community and relationship-building restorative practices. The RP Collaborative provides the training, tools, support, and learning community required to produce meaningful outcomes related to improving students' sense of belonging and success is school life, reducing out-of-school suspensions, and reducing absenteeism.
Restorative Practices Training Team the Training Team builds more capacity to offer professional development among District employees and reduce reliance on consultants over time. Training team members strategize, design and implement RP Professional Development (PD) for BSD and support the RP Teams at each school or program.
Restorative Practices Evaluation Team In partnership with the University of Vermont, the Evaluation Team guides process and outcome evaluation of the District's RP work and assesses the fidelity of RP implementation. The Evaluation Team assists to implement an annual survey district wide, analyzes data at district and school levels, executes a timely return of data in accessible formats to school and community partners to inform RP training and implementation.
Reimagining Behavior Systems Team The purpose of this team is to create systems within BSD so that demographics are no longer a predictor of involvement in discipline procedures and it is the norm to respond restoratively when behaviors that cause harm occur, whenever possible. The team revises BSD systems so that behaviors can be thought about, tracked, and responded to restoratively. This is done through clarifying what behaviors are expected to be handled in classrooms and when an Office Discipline Referral (ODR) is expected, assisting with getting the I-Sight behavior tracking database up & running with placeholders for restorative options, revise the District's procedures related to discipline responses to be in alignment with the systems above.
School Safety Taskforce formed in fall of 2020 to examine the role of School Resource Officers (SROs) and to develop recommendations to further the district's policy goals in implementing all elements of restorative practices. Read more about the specific tasks and recommendations in the Safety Task Force Final Report.
LGBTQ+ Taskforce formed in January 2022 a group of community members, BSD staff, students and parents met to investigate how BSD is gender and sexuality affirming and made recommendations for improvement.
'Just be yourself:' Burlington School District names LGBTQ+ Task Force | Local 22/44 News
New task force hopes to make Burlington schools more equitable for LGBTQ+ students
Burlington School District launches community-led LGBTQ+ task force – VTDigger
Read more about the recommendations in the final LGBTQ+ Task Force report.
Health and Wellness Team formed to support mental health of students and staff, this team is made of up Office of Equity members, Howard Center School based clinicians, school psychologists, counselors and nurses.
Summer Racial Justice Academy Formed in the summer of 2021, the Burlington School District Racial Justice Academy represents student leadership and works to build connections, organize for action, and share in collective power. Middle and high school students work in the summer to create recommendations for a more racially just school system. The SRJA1 Recommendations helped guide BSD's Strategic Plan Development and the SRJA2 Recommendations were presented by students at the fall Anti-racism inservice.
RP Youth and Family Engagement Team With support from Up for Learning who has partnered with BSD to build youth-adult partnership capacity, this team was founded as a team of action supported by a DCF grant that aims to reduce ethnic and racial disparities in suspensions and disciplinary practices at BSD. Made up of middle and high school youth, parents, school board commissioners and BSD staff, the team empowers all members of the community, especially the most vulnerable, and builds the capacity of students to participate as equal members of teams and committees with adults.
Wellness Space Team Formally known as "Student Support Centers/Planning Rooms" the Office of Equity supports behavior interventionists, paraeducators, Designated Employees, and Restorative Practice Specialists in the Wellness Space. What is a Wellness Space? In cases where a student may need to receive more intensive one-on-one support they may go to the Wellness Space. The Wellness Space focuses on a holistic view of wellness, education, and student success. It provides support in academics, regulation, and community connection for any student. Students will find connection with a dedicated staff member to meet seen and unseen challenges that they may be facing. The Wellness Space is a conduit to other school supports (e.g.. school counselors, social workers, health professionals, administrators, etc.) and will connect students to those supports as needed. The Wellness Space is a place for students to connect, get their needs met, reset, speak with an adult, take a break, work on their behavior plan, and return to the learning!
YPAR (Youth-Participatory-Action Research) The Office of Equity works in partnership with the EMS YPAR team to implement youth driven systems change across the school district.
BSD Statement on Anti-Racism – October, 2020
We are living in a historic moment of racial reckoning as we watch our country come to terms with its history and present while living within the dual pandemics of racism and Covid-19 and the disproportionate impact on BIPOC communities. As our nation grapples with anti-Black violence and the recent killings of Black people, we recognize that racism has persisted in our nation for centuries and we acknowledge the part that schools play in perpetuating institutional racism. We recognize there is much work to be done in our commitment to dismantling the systems of oppression within our practices, policies and procedures.
We at BSD strongly denounce racism in all its forms. We dedicate ourselves to examining our practices in order to eradicate systemic racism in our school community. We stand in solidarity with Black students, faculty and staff in condemning racial injustice. We believe Black Lives Matter and stand behind local nonviolent youth activism committed to Anti-racism.
2014-17 Diversity and Equity Strategic Plan, available here.