Interested in being a substitute teacher? Kelly® Education partners with the Burlington School District to provide exceptional substitute teachers. View more information here.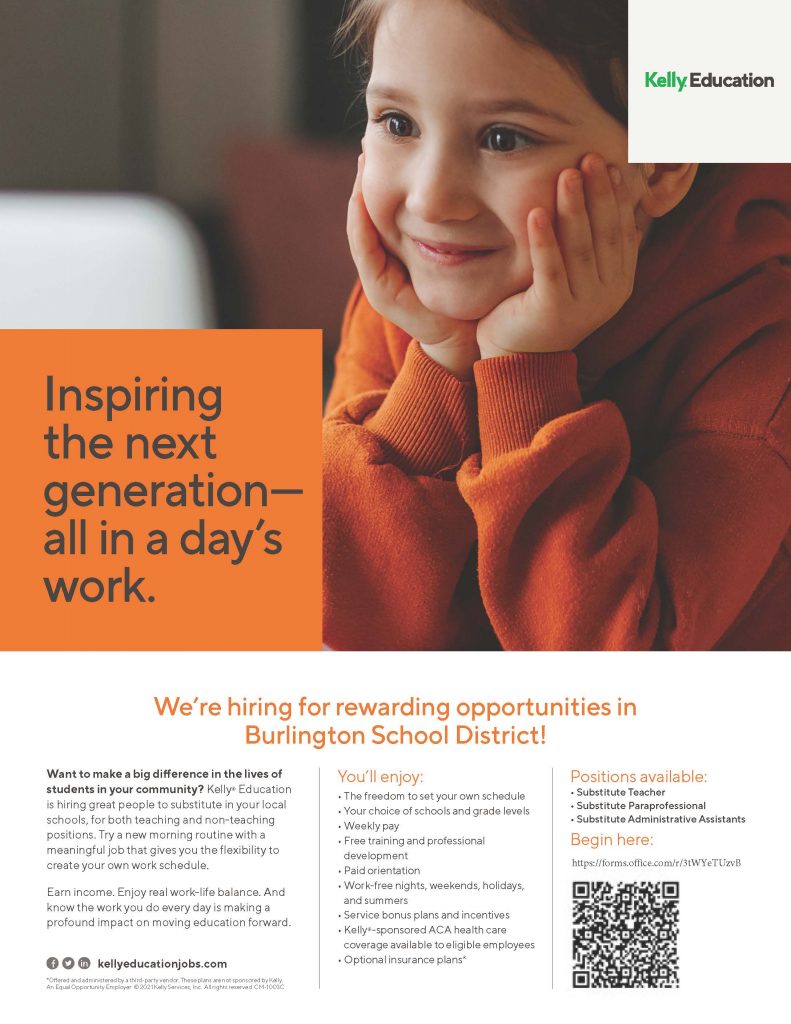 Apply to Kelly Services here or call 800-991-5157 for more information. 
For other questions, contact the HR Department at 802-864-2159.
Why move to Vermont?
EQUAL EMPLOYMENT OPPORTUNITY
BSD is always seeking qualified candidates to serve. The Burlington School District is proud to be an Equal Employment Opportunity and affirmative action employer. We seek to recruit, develop, and retain the most talented people from a diverse candidate pool and do not discriminate based on race, color, marital status, national origin, religion, sex (including pregnancy), age, sexual orientation, gender identity, disability, veteran and military status, or any other category protected by law. View Employment Requirements here.