Ward 1
Aquilas Lokossou
Term Ends: 2024
Tel: 802-338-8469 | Email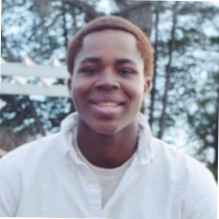 Aquilas is a Burlington native who has been an active student in the BSD attending Edmunds Elementary, Edmunds Middle, and graduated from BHS in 2018. Aquilas is receiving his B.S degree in Psychology from SUNY Plattsburgh this spring and will be attending UVM for his master's degree in Clinical Mental Health Counseling this fall. Aquilas has been extremely involved in the Burlington community from a young age and is excited in working to better and support the development and experiences of the students in the Burlington School District.
Ward 2- Integrated Arts Academy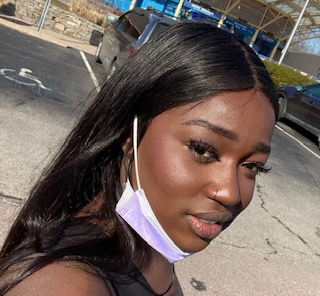 Faizo Hassan
Term Ends: 2024
Email
I am a proud 2019 graduate of Burlington High School and an alumni of Edmunds Middle School and the Integrated Arts Academy. I am excited to represent Ward 2 residents, students and their families. As a student in the inaugural Burlington City and Lake semester course at BHS I learned about the positive impact I can have serving as a community leader. I am motivated and passionate about the future of our BHS and BTC Campus!
Ward 3- Sustainability Academy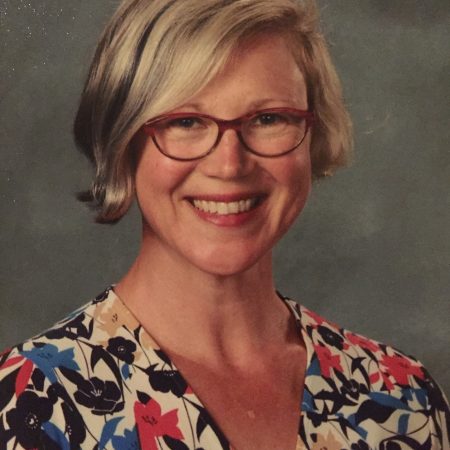 Polly Vanderputten, Committee: Policy & Governance
Term Ends: 2024
Tel: 802-578-8653  |  Email
Polly Vanderputten is a full-time public high school teacher with 20 years' experience. She has taught in public schools in Chittenden County, in preschools in Vermont and in France, and in night classes for adults in New York City. She is a graduate of McGill University with a Bachelor of Arts in Littérature française and Religious Studies (1999), and she holds a Master of Arts in Teaching from UVM (2011). She currently teaches German and French at South Burlington High School.
Polly is also a cellist, performing anything from traditional classical repertoire to deconstructed, purely improvisational music. While her creative pursuits are primarily through music, she is passionate about the arts in general.
Polly has lived in Ward 3 since 2006. She has an eight-year-old daughter who attends one of the elementary schools, and connections through her to many families in the neighborhood. She sees all of her neighbors as stakeholders in the public schools in Burlington, whether they are raising children now, have children who are grown or do not have children, and she is honored to serve her dynamic, vibrant community as School Commissioner.
Ward 4- Flynn
Martine Gulick, Committee: Finance & Facilities
Term Ends: 2024
Tel: 802-488-4445 | Email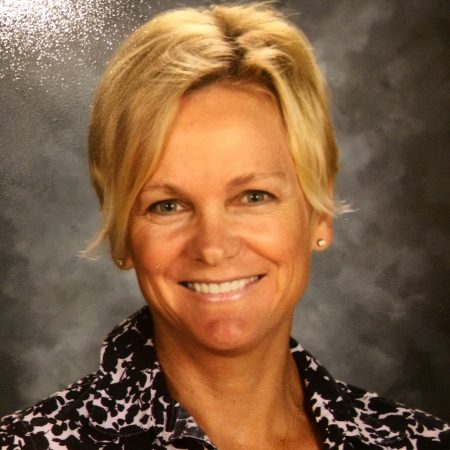 Martine is a lifelong educator who has taught in Vermont and overseas and is currently the Director of Library Media Services at Essex High School and Center for Technology Essex. Martine attended public schools in South Burlington and has a BA and MA from the University of Vermont. She was the legislative concerns chair and is the current president-elect of the VT School Library Association.
Martine's two children attended Burlington schools and are currently employing the skills, compassion and understanding they gained from an excellent public school education. Martine is eager to work with the citizens of Burlington to build schools that achieve equity, foster diversity and strive for academic excellence for all. For years she served on PTOs at CP Smith and Hunt Middle School, was a team parent at BHS and served on the BHS ReEnvision Committee.
Ward 5- Champlain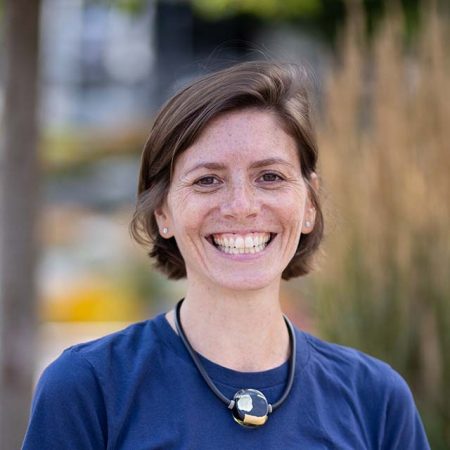 Lucia Campriello, Board Clerk, Committee: Policy & Governance
Term Ends: 2024
Tel:  802-391-0079 |  Email
Lucia lives in Burlington's South End with her husband Joe and two young daughters Angeline and Sofia. Outside of business hours Lucia and her family can be found traveling as a four-pack between the bike path, beaches, playgrounds, waterfront, Bolton Valley and Centennial Field (season depending)!
Professionally, Lucia's children and their team of exceptional early childhood educators at Pine Forest Children's Center inspire her advocacy for equity, affordability, and quality in Vermont's child care system within Let's Grow Kids' campaign to solve Vermont's child care crisis by 2025. More broadly Lucia's career over the past two decades has included advocacy, policy, and philanthropy with a focus on supporting children and vulnerable populations.
Lucia enjoys volunteering her time supporting causes that are important to her, including board service with Generator, a makerspace in Burlington and with Vermont Association for the Education of Young Children, a statewide membership organization for early childhood educators. She is a former Steering Committee member with the Ward 5 Neighborhood Planning Assembly, and she is entirely honored to represent her Ward 5 community as School Board Commissioner.
Lucia received an MS in public affairs from the John W. McCormack Graduate School of Policy and Global Studies at University of Massachusetts Boston and a BA from Skidmore College in Saratoga Springs, NY.
Ward 6- Edmunds Middle School & Champlain
Clare Wool, Board Chair, Committee: Finance & Facilities
Term Ends: 2024
Tel: 917-912-4333 | Email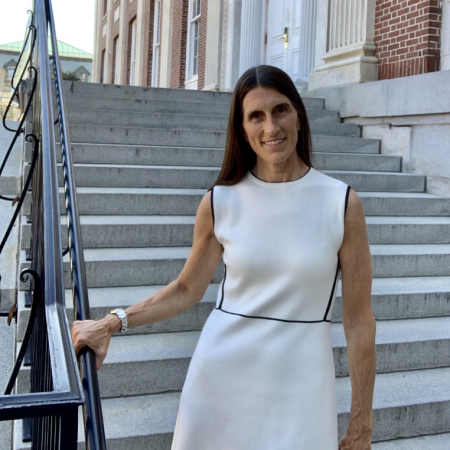 Clare is the Chairwoman of the Board. For over a decade Clare served as the PTO leader at Edmunds Elementary School and Edmunds Middle School where she worked for positive outcomes for all students, faculty, staff, and families. As Chair of Burlington High School's Seahorse Pride, Clare worked to expand the support organization beyond athletics to encompass academics, arts, and student enrichments. Clare's day-to-day experience in the schools motivated her to run for the school board. Drawing on her career as a Producer in the entertainment industry with over twenty years at Viacom Networks, Clare is committed to model best business practices and professionalism with the ultimate goal of excellence in education. Clare and her husband Sam feel extremely fortunate their three children are students in the Burlington public schools.
Ward 7- Hunt Middle School & CP Smith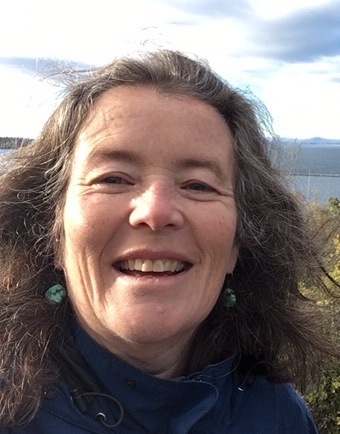 Monika Ivancic, Committee: Diversity, Equity & Inclusion
Term Ends: 2024
Tel: 802-540-0830 | Email
My name is Monika Ivancic and I am delighted to be representing my constituents in Ward 7 on the Burlington School Board. I am a parent in the school district and have connections with many different people in this community. I am familiar with several elementary schools within the district, since my husband is a paraprofessional at Champlain, and my daughter has attended Edmunds, SA, and is now in 4th grade at IAA. As an instrument facility manager in the Department of Chemistry at UVM, I interact with students on a daily basis. For over 3 years I have been involved in Sustainability Academy's PTO, attending meetings, assisting with planning and organizing events, and advocating for our school children. I have also been an instrumental part of SA's PTO Diversity and Inclusivity team. I believe that a strong education system is of utmost importance to a thriving society. As your representative on the school board, I will work towards strengthening Burlington's education system.
Ward 8- Edmunds Elementary School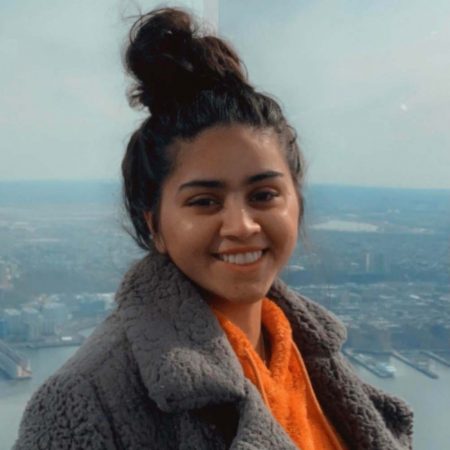 Saja Almogalli
Term Ends: 2024
Tel: 802-503-4428 | Email
Despite only being in the United States for 6 years, Saja has accomplished a great deal. She became fluent in English, graduated BHS (while enrolled full time at CCV), and got accepted into UVM (where she is currently more than halfway through her pre-med program). While this may seem like a lot, her journey to get here, escaping the war in Iraq, living in refugee camps in Turkey, and arriving in the United States with her widowed mother and 6 of her 8 siblings, make it pale in comparison. But one of Saja's greatest accomplishments was being chosen at the age of 18 to speak about refugee experiences at the World Peace Conference at the United Nations in New York City.
Saja has spent all of her time in the United States in Burlington, Vermont, a city she and her family truly love. That is why she ran for the School Board…..to give back and help those like her to better themselves, the school system, and the city of Burlington itself. Besides the school board, Saja also finds time to give back by volunteering to shadow a pediatrician at UVM Hospital and by dedicating time to FAULU, a non-profit student-school liaison organization.
Saja knows the issues facing students because she still is one. The good, the bad, what should be changed, what is working. She hopes to bring this fresh perspective to the school board to make it the best it can be…for students, parents, faculty, administration, and the Burlington community in general.
District Central- Integrated Arts Academy & Sustainability Academy
Jean Waltz, Committee: Diversity, Equity & Inclusion
Term Ends: 2025
Tel: 802-355-7856 | Email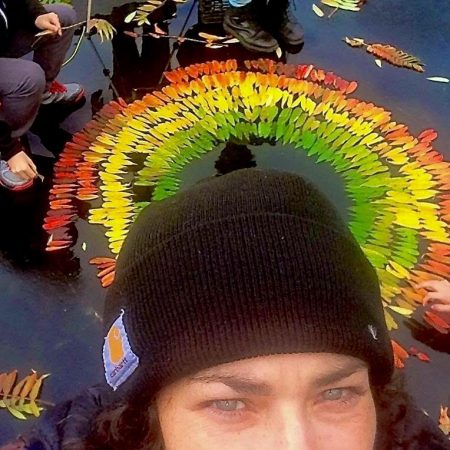 Jean Waltz, known as Jeannie, has lived in the Old North End since 1987 and has taught at the Rock Point School since 2000. A parent and foster parent of daughters who attended Burlington's schools, she served as vice-president of the H.O. Wheeler PTO. She also served as an AmeriCorps volunteer in the schools for three years and coordinates "The Ramble," the O.N.E.'s yearly celebration of creativity and community. Jeannie works to address the challenges in our diverse neighborhood while respecting neighbors' multiple points of view.
District East- Edmunds Middle & Elementary Schools
Gary Golden
Term Ends: 2025
Tel: 802-735-6058 | Email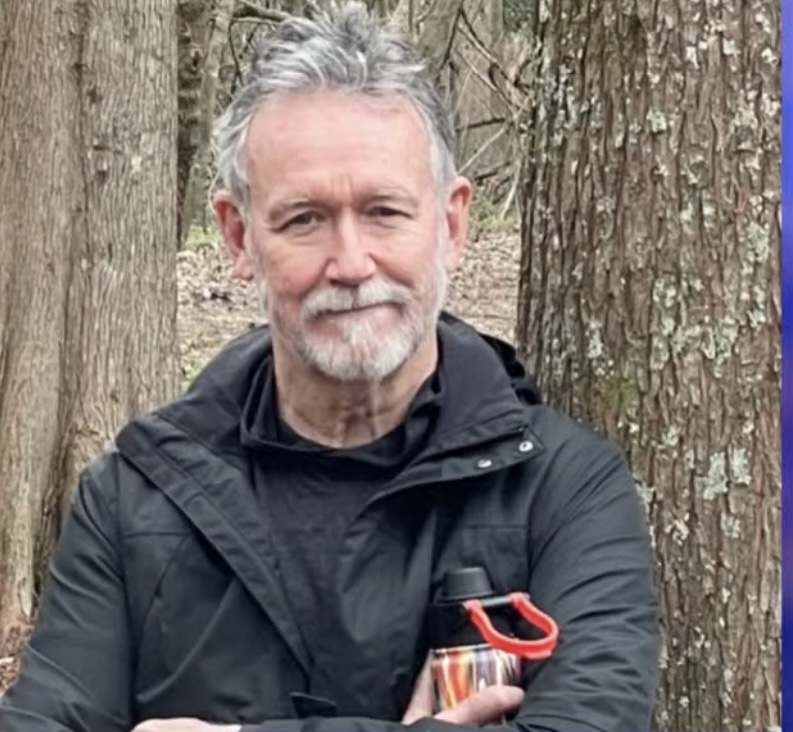 Gary Golden is serving as the East District School Commissioner for Wards 1 and 8. A 28-year resident of the Old East End, his daughter attended school at the Edmunds campus and BHS. A USAF veteran (musician), former college chaplain, former school social worker and long-distance kayaker, Gary is interested in serving Burlington families and students as we build a new high school and deal with the aftershocks of COVID-19. "I hope to ask a lot of questions and learn about where we are as a community. Can't wait!"
District North- Flynn, CP Smith, and Hunt Middle School
Kendra Sowers – Committee: Finance & Facilities
Term Ends: 2025
Tel: 1-802-598-2346 | Email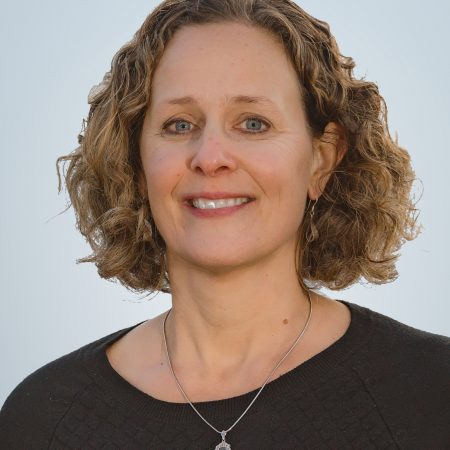 Kendra
lives in the New North End with her husband, Charles, and her three children since she moved to Vermont in 2011. She has been active in the Burlington public schools for the past 17 years while her children attended CP Smith, IAA, Hunt, and BHS.
Kendra
served on the Burlington Finance Committee, as President of the Robin's Nest Children's Center Board for 7 years, and on various school PTOs.
Kendra
is passionate about ensuring our schools empower, educate, and equip students with the skills and knowledge they need to be successful, engaged citizens.
Kendra
has a B.S. in Political Science from Bates College and an M.S. in Information Management. She is currently the co-owner of Artemis Fitness in South Burlington.
District South- Champlain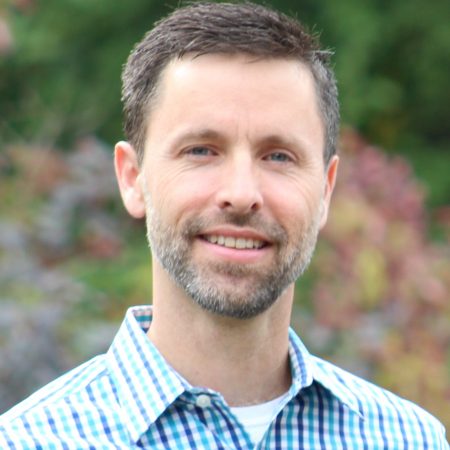 Jeff Wick, Board Vice Chair, Committee: Policy & Governance
Term Ends: 2025
Tel: 1-917-282-5256 | Email
Jeff presently serves as Vice Chair of the school
board
. Jeff is a local lawyer, is married, and is the father of three children in the Burlington schools. In addition to a law degree, Jeff has an M.B.A. degree with a concentration in finance. Jeff believes deeply in public schools and community service. Prior to serving on the school
board
, Jeff served on the following City of Burlington
boards
and commissions: Tax Appeals
Board
(3 years), Airport Commission (4 years), and Pension
Board
(5 years).
Jeff also runs, on a volunteer basis, a local middle school math program for students who are interested in accelerating and maximizing their math and problem-solving skills. Jeff believes that we owe each and every one of our city's children the opportunity for a rigorous and challenging individualized K-12 education and that every child should be given an opportunity to succeed at that child's highest ability level. Jeff coaches Little League baseball and has volunteered as a summer math coach at the local non-profit, the King Street Center.
Student Representative to the School Board
Isaac Doggett | Email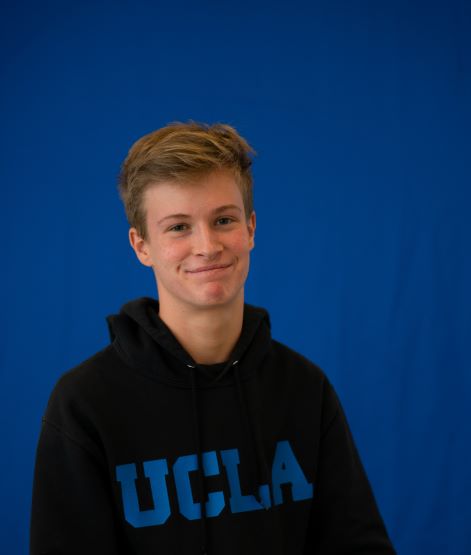 I am a longtime member of BSD, previously attending IAA and EMS and currently a Jr. at BHS. Myself and other students in Burlington have gone through a lot in the last couple of years with COVID and the transition into dtBHS. I am looking forward to serving on the Board so that I can help students like me get our educations back to normal and have a strong finish to our time in the Burlington School District.