Ward 1
Eric Gorman, no committee
Term Ends: 2022
Tel: 802-310-4518 | Email: egorman@bsdvt.org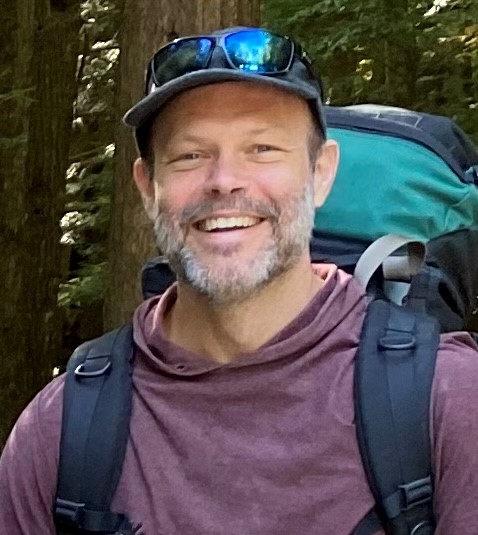 Eric Gorman lives in Ward 1 with his wife Laura and their two children, Mia and Jonah, ages 10 and 12, both students at Edmunds. He graduated from the University of Texas at Austin with a BS in mathematics, and then UT Southwestern medical school. He practices pathology with his wife in Plattsburgh, NY. As a school board commissioner he focuses primarily on promoting STEM, nutrition, and physical activity, all of which he believes are crucial but overlooked aspects of creating true equity in Burlington's diverse student population.
In his free time he enjoys playing classical and rock guitar, raising chickens, and being a Vermonter in the outdoors with his family.
Ward 2- Integrated Arts Academy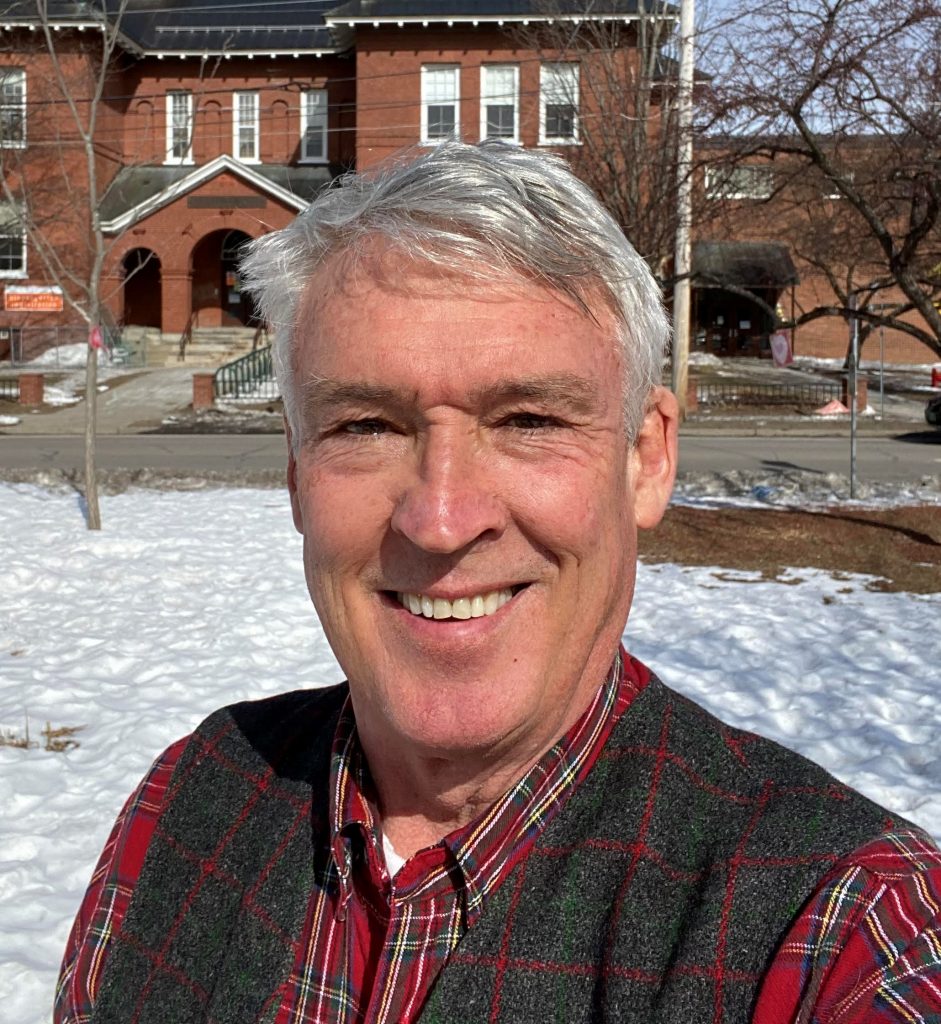 Stephen Carey, Curriculum & Personnel Committee co-chair
Term Ends: 2022
Tel: 802-863-6290 | Email: scarey@bsdvt.org
Stephen Carey, a forty year resident of the Old North End, is a retired Vermont educator with four decades of teaching experience. He is a 1974 honors graduate of Boston College, and he has pursued his interest in teaching and learning in vast areas of interest ever since. He worked first in Vermont schools as a paraeducator in reading and math, and then as a full-time secondary English teacher at CVU in Hinesburg. Mr. Carey's interests in art, French language, history and travel have always illuminated his teaching. He holds a degré moyen in French language and civilization from the Université Paris, Sorbonne (1986), and continues to study the arts, history and French in his retirement. Recently Mr. Carey has substitute taught in various Burlington schools where he has had the pleasure of working with Burlington's fabulous students and teaching staff. He is excited about working for Burlington schools at the Board level where he hopes to have a positive influence on teaching and learning throughout the city.
Ward 3- Sustainability Academy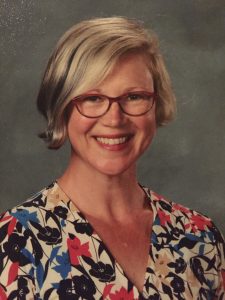 Polly Vanderputten, no commitee
Term Ends: 2022
Tel: 802-578-8653 | Email: pvanderputten@bsdvt.org
Polly Vanderputten is a full-time public high school teacher with 20 years' experience. She has taught in public schools in Chittenden County, in preschools in Vermont and in France, and in night classes for adults in New York City. She is a graduate of McGill University with a Bachelor of Arts in Littérature française and Religious Studies (1999), and she holds a Master of Arts in Teaching from UVM (2011). She currently teaches German and French at South Burlington High School.
Polly is also a cellist, performing anything from traditional classical repertoire to deconstructed, purely improvisational music. While her creative pursuits are primarily through music, she is passionate about the arts in general.
Polly has lived in Ward 3 since 2006. She has an eight-year-old daughter who attends one of the elementary schools, and connections through her to many families in the neighborhood. She sees all of her neighbors as stakeholders in the public schools in Burlington, whether they are raising children now, have children who are grown or do not have children, and she is honored to serve her dynamic, vibrant community as School Commissioner.
Ward 4- Flynn
Martine Gulick, Community Engagement Committee chair
Term Ends: 2022
Tel: 802-488-4445 | Email: mgulick@bsdvt.org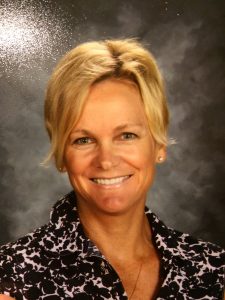 Martine is a lifelong educator who has taught in Vermont and overseas and is currently the Director of Library Media Services at Essex High School and Center for Technology Essex. Martine attended public schools in South Burlington and has a BA and MA from the University of Vermont. She was the legislative concerns chair and is the current president-elect of the VT School Library Association.
Martine's two children attended Burlington schools and are currently employing the skills, compassion and understanding they gained from an excellent public school education. Martine is eager to work with the citizens of Burlington to build schools that achieve equity, foster diversity and strive for academic excellence for all. For years she served on PTOs at CP Smith and Hunt Middle School, was a team parent at BHS and served on the BHS ReEnvision Committee.
Ward 5- Champlain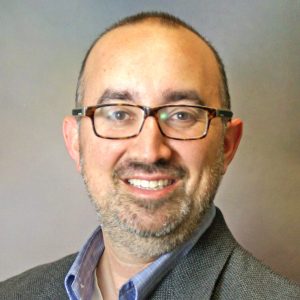 Mike Fisher, Clerk, Finance Committee
Term Ends: 2022
Tel: 802-355-7822 | Email: mbfisher@bsdvt.org
Mike Fisher lives in the South End of Burlington with his wife Rachel and daughters Layla and Zoë, who attend Edmunds Middle School and Burlington High School. A native of Connecticut, he and his family moved to Burlington in 2011. Mike got involved with the Champlain Elementary PTO in 2012 and served in a few roles including as President. Coming from an extended family of educators, he believes that public education is critical to a healthy democracy and equitable economic opportunity. Mike is employed as an IT Director at the National Life Group in Montpelier, focusing on process engineering and continual service improvement.
Ward 6- Edmunds Middle School & Champlain
Clare Wool, Chair, Facilities Committee co-chair
Term Ends: 2022
Tel: 917-912-4333 | Email: cwool@bsdvt.org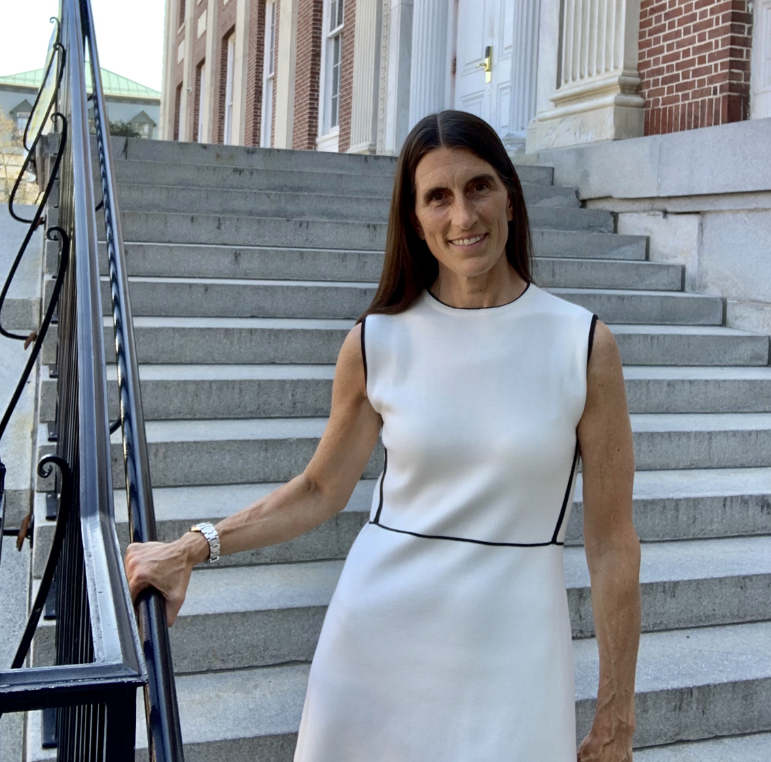 Clare is the Chairwoman of the Board. For over a decade Clare served as the PTO leader at Edmunds Elementary School and Edmunds Middle School where she worked for positive outcomes for all students, faculty, staff, and families. As Chair of Burlington High School's Seahorse Pride, Clare worked to expand the support organization beyond athletics to encompass academics, arts, and student enrichments. Clare's day-to-day experience in the schools motivated her to run for the school board. Drawing on her career as a Producer in the entertainment industry with over twenty years at Viacom Networks, Clare is committed to model best business practices and professionalism with the ultimate goal of excellence in education. Clare and her husband Sam feel extremely fortunate their three children are students in the Burlington public schools.
Ward 7- Hunt Middle School & CP Smith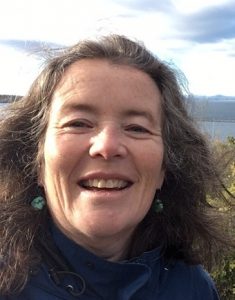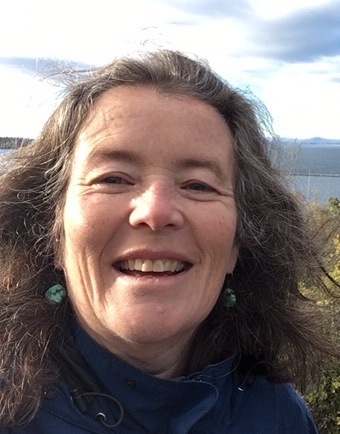 Monika Ivancic, Diversity, Equity & Inclusion Committee co-chair
Term Ends: 2022
Tel: 802-540-0830 | Email: mivancic@bsdvt.org
My name is Monika Ivancic and I am delighted to be representing my constituents in Ward 7 on the Burlington School Board. I am a parent in the school district and have connections with many different people in this community. I am familiar with several elementary schools within the district, since my husband is a paraprofessional at Champlain, and my daughter has attended Edmunds, SA, and is now in 4th grade at IAA. As an instrument facility manager in the Department of Chemistry at UVM, I interact with students on a daily basis. For over 3 years I have been involved in Sustainability Academy's PTO, attending meetings, assisting with planning and organizing events, and advocating for our school children. I have also been an instrumental part of SA's PTO Diversity and Inclusivity team. I believe that a strong education system is of utmost importance to a thriving society. As your representative on the school board, I will work towards strengthening Burlington's education system.
Ward 8- Edmunds Elementary School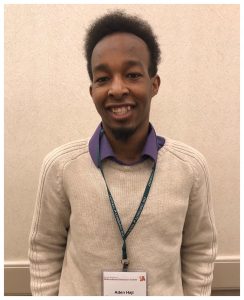 Aden Haji, Diversity, Equity & Inclusion Committee co-chair
Term Ends: 2022
Tel: 802-495-9729 | Email: ahaji@bsdvt.org
Aden is a long term Burlington resident. He went through the Burlington School District and graduated from Burlington High School in 2014. He recently graduated from the University of Vermont with a Bachelor of Arts in Anthropology. He brings a unique perspective on student issues and concerns. He has been actively involved in the Burlington community ever since he was in high school.
Aden strongly believes in the power of student leadership and understanding the exponential potential that each student poses. Aden is currently the Youth Coordinator at the Spectrum Multicultural Youth Program. He is part of a culturally diverse team that works to empower youth who identify as multicultural in Chittenden County through various programs, case management, and advocacy. Aden is proud to represent Ward 8 community members as we collectively move the school district forward.
District Central- Integrated Arts Academy & Sustainability Academy
Jean Waltz, Diversity, Equity & Inclusion Committee co-chair
Term Ends: 2021
Tel: 802-355-7856 | Email: jwaltz@bsdvt.org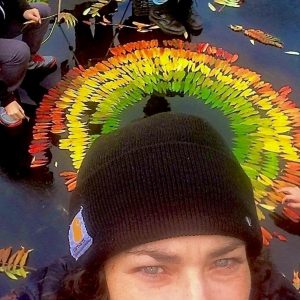 Jean Waltz, known as Jeannie, has lived in the Old North End since 1987 and has taught at the Rock Point School since 2000. A parent and foster parent of daughters who attended Burlington's schools, she served as vice-president of the H.O. Wheeler PTO. She also served as an AmeriCorps volunteer in the schools for three years and coordinates "The Ramble," the O.N.E.'s yearly celebration of creativity and community. Jeannie works to address the challenges in our diverse neighborhood while respecting neighbors' multiple points of view.
District East- Edmunds Middle & Elementary Schools
Kathy Olwell, Curriculum & Personnel Committee co-chair
Term Ends: 2021
Tel: 802-660-4910 | Email: kolwell@bsdvt.org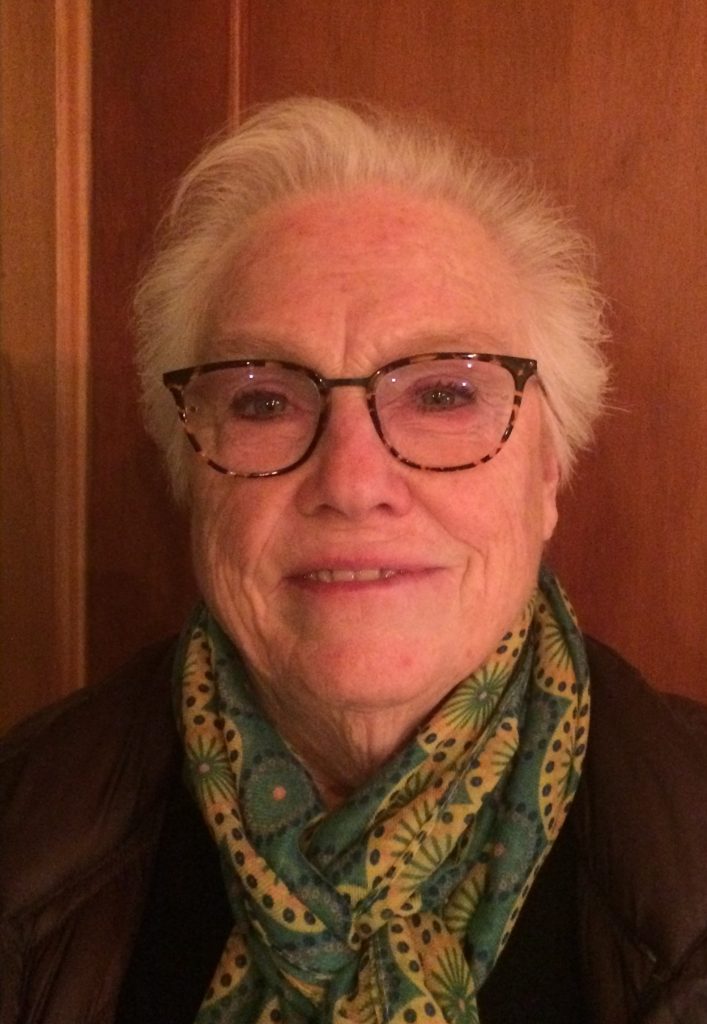 I would like to introduce myself, my name is Kathy Olwell and I live in Ward 1. I am the East District School Board Commissioner. I have lived in Burlington for 25 years, first in the New North End after which we moved to Ward 1 in 1999. We moved here from Nuremberg Germany. I was born in Orange NJ and have lived in Stamford,CN; Charlotte and Asheville, NC, Atlanta GA; St.Louis MO, and Boston, MA. as well as Germany and France My husband and I have three sons all of whom went through the Burlington School system and I am recently retired as a social worker. I earned my Masters degree in Social Pedagogy from the Lutheran College of Social Work/Pedagogy in Reutlingen, Germany. In my role as a social worker, I have started programs for children and youth in both Germany and the United States.
In 1993, together with parents and teachers from Hunt Middle School, I founded the New North End Youth Center in the Armory on Gosse Court. I directed this center under the umbrella of King Street Youth Center and then as a program of Sara Holbrook Community Center from 1993-2015. In 1997, I started a small afterschool program at Hunt Middle School to offer mini programming in the arts and music funded by a grant from the Vermont Children's Trust Fund. Out of this was born the vision of a city-wide afterschool program for which Amy Mellencamp (then the director of Curriculum/Grants for the school district) wrote the 21st Century Community Learning Centers grant. This grant funded the Burlington Afterschool/Kids programs that exist today in all nine Burlington Schools. Realizing how important programs are for kids during the long summer months, I together with staff designed and began the Burlington Middle School Summer Program in 1998. This program has grown over the years and now serves 300 middle schoolers from both Burlington and Winooski with 5 weeks of programs which are without cost to the students and their families. I was previously a member of the Burlington School Board from 1994-1997 and served as the Clerk of the board from 1996-1997. I am the treasurer of the board of the Burlington Students Foundation and am still active with Vermont Afterschool.
District North- Flynn, CP Smith, and Hunt Middle School
Kendra Sowers – Community Engagement co-chair; Finance Committee co-chair
Term Ends: 2021
Tel: 1-802-598-2346 | Email: ksowers@bsdvt.org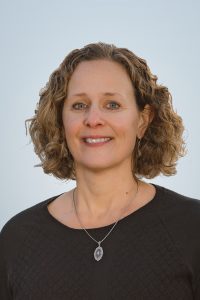 Kendra
lives in the New North End with her husband, Charles, and her three children since she moved to Vermont in 2011. She has been active in the Burlington public schools for the past 17 years while her children attended CP Smith, IAA, Hunt, and BHS.
Kendra
served on the Burlington Finance Committee, as President of the Robin's Nest Children's Center Board for 7 years, and on various school PTOs.
Kendra
is passionate about ensuring our schools empower, educate, and equip students with the skills and knowledge they need to be successful, engaged citizens.
Kendra
has a B.S. in Political Science from Bates College and an M.S. in Information Management. She is currently the co-owner of Artemis Fitness in South Burlington.
District South- Champlain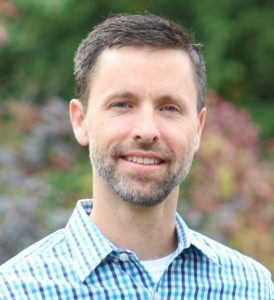 Jeff Wick, Vice Chair, Policy & Governance Committee co-chair
Term Ends: 2021
Tel: 1-917-282-5256 | Email: jwick@bsdvt.org
Jeff presently serves as Vice Chair of the school
board
. Jeff is a local lawyer, is married, and is the father of three children in the Burlington schools. In addition to a law degree, Jeff has an M.B.A. degree with a concentration in finance. Jeff believes deeply in public schools and community service. Prior to serving on the school
board
, Jeff served on the following City of Burlington
boards
and commissions: Tax Appeals
Board
(3 years), Airport Commission (4 years), and Pension
Board
(5 years).
Jeff also runs, on a volunteer basis, a local middle school math program for students who are interested in accelerating and maximizing their math and problem-solving skills. Jeff believes that we owe each and every one of our city's children the opportunity for a rigorous and challenging individualized K-12 education and that every child should be given an opportunity to succeed at that child's highest ability level. Jeff coaches Little League baseball and has volunteered as a summer math coach at the local non-profit, the King Street Center.
Student Representatives to the School Board
Rebecca Cunningham email: cunningr@bsdvt.org
Julia Hondal email: hondalj@bsdvt.org