Apply here now for the Summer Racial Justice Academy 2!!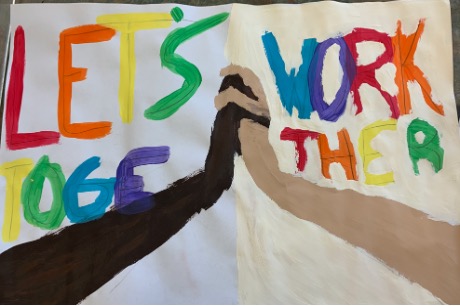 Visit www.bsdvt.org/category/equity-stories/ or contact equity@bsdvt.org to learn more!
Burlington School District Equity Statement 
In the Burlington School District, equity means meeting the needs of ALL students. Educational equity is a districtwide and individual commitment to an assets-based approach defined by personalized support and equitable access to opportunity. In the BSD, we strive to ensure that all members of the educational community receive this support to develop academic, social and emotional growth inclusive of race, class, ability, sex, gender identity and expression, sexual orientation, national origin, language, culture and creed. Equity involves actively working to remove the predictability of success or failure that currently correlates with any social, racial or cultural factors. Equity in education means creating a culture that actively works to ensure access by acknowledging and addressing bias and discrimination that negatively affect our students, their families, and our staff and working to dismantle systems of oppression and White supremacy culture in schools.
The means to achieve the goal of educational equity in our schools includes:
Interrupting and dismantling inequitable systems, practices, policies, and procedures; continually examining and re-examining biases
Replacing inequitable systems, practices, policies and procedures with just and equitable systems, practices, policies and procedures,
Creating inclusive, anti-racist, culturally relevant curriculum and school environments for adults and children;
Redistributing District resources based on academic, social and economic data to better serve our most marginalized students and families;
Collaborating and including students, families and community members to build a truly inclusive community where all voices are valued