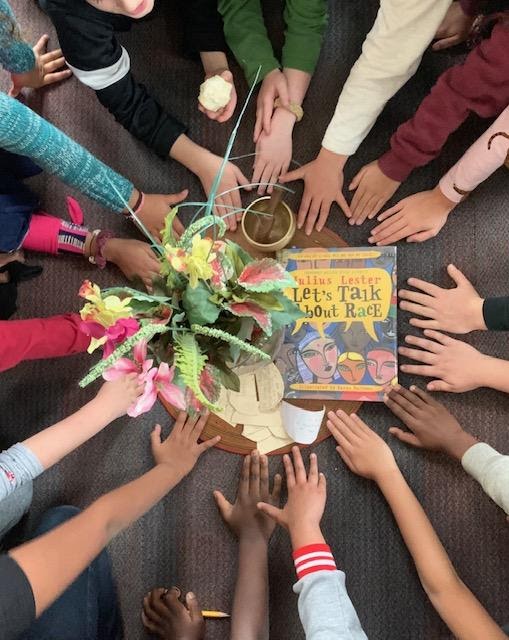 BSD's 3rd Annual Virtual Equity Workshop Series
BSD Office of Equity is pleased to sponsor a 3rd year of virtual equity workshops that are free and open to the public! This series tackles contemporary and challenging topics that affect our youth, our school systems, and the greater community. The workshops are a place to learn and to engage in cross-generational dialogue around issues that matter. Mark your calendars! All are welcome!
Coming up next…..
Addressing the Elephant in the Classroom; Mental Health
Wednesday, January 11, 2023 6-7:00 pm Join on Google Meet
This workshop will discuss how the Covid-19 pandemic has adversely affected the mental health of students and staff. Join us with community partners from Spectrum and the Howard Center for this informational session to discuss how schools are addressing current and pressing mental health needs and to find out more about services available to students and families. This workshop will culminate in a restorative circle about decreasing stigma around mental health.
Social Justice Education in BSD
Wednesday, March 29, 2023 6-7:00 pm Join on Google Meet
What is the role of schools in tackling contemporary social justice issues? This workshop will cover Culturally Responsive pedagogy and highlight glowing examples of social justice education happening currently at BSD. We will discuss how schools respond to contemporary issues in a non-partisan manner. The workshop will conclude in a student-led restorative circle that discusses curricular content and offers suggestions for improvement at BSD.
Celebrating Student Leadership in BSD
Wednesday, April 19, 2023 6-7 pm Join on Google Meet
Join us in this informational forum to learn more about student leadership initiatives at BSD and how youth-adult partnerships are thriving.  Student panelists from YPAR (Youth-led Participatory Action Research), the Summer Racial Justice Academy , the Youth and Family Engagement Team and BSD peer mediators will share success stories of student empowerment at BSD.  
Scroll down to learn more about previous years virtual workshops offered.
2021-22 BSD Equity Community Workshops "Let's Talk" Series
What is an IEP and a 504 plan and how do these protect students? Why is it important to focus on disability rights in schools? What are the struggles that people with disabilities have gone through in history and still persist today? Facilitated by BSD Office of Equity with BSD students and alumni panelists.
Let's Talk about Whiteness – Why is it important to discuss "whiteness" in anti-racism work? What is white privilege, white fragility, and white supremacy organizational culture, and how do these show up in schools? Why is it important for white people to do the work to dismantle these systems and eradicate racism? Facilitated by BSD's Equity Instructional Leader Autumn Bangoura, and BSD's Youth and Family Restorative Liaison Virginia Litchfield alongside youth panelists.
Gender Identity and Expression – What is the gender spectrum and how can we support transgender and non-binary youth in our schools and our community? What is the difference between Gender Identity and Gender Expression? Facilitated by BSD staff who will be joined by student panelists.
Let's Talk about Restorative Practices from Thursday, October 21, 2021 6-7 pm – What is happening with implementation of Restorative Practices (RP) in BSD? How do students and staff engage in circles throughout their school experiences? How does RP serve as a tool for equity? Participate in a virtual Restorative Circle facilitated by BSD students. Facilitated by BSD's RP Coordinator Mika Moore and BSD student facilitators.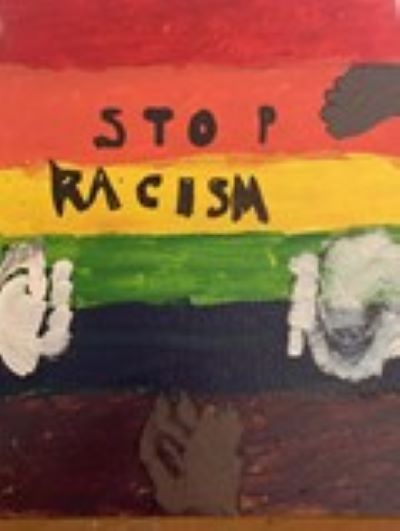 ---
BSD 2020-21 Equity Webinar Series – Click here to view details about the 2020-21 Equity Webinar Series
December 17, 7:00 – 8:00 pm
An Introduction to Restorative Practices What are Restorative Practices? How are Restorative Practices being used at BSD? Participants practiced a virtual Restorative circle led by BSD student circle facilitators. Watch the webinar below.
February 3, 2021 6:00 – 7:30 pm
Racialized Trauma Explore the Intersectionality of Racism and Mental Health and participate in a conversation with a multigenerational panel from the BSD community. Cosponsored by the Howard Center. Facilitated by Courtney Casper and Zachary Key. https://www.wcax.com/2021/02/03/burlington-school-district-to-host-racial-trauma-webinar/
March 12, 2021 5:00 – 6:30 pm Beyond Black History Month Recognizing that Black history doesn't end when March begins is an annual BSD tradition. Sit back and watch the Black Lives Matter flag raising mini documentary "We Choose Love and Hope" with family followed by breakout room discussions and activities on Anti-Racism
Combating Ableism – April 8, 2021 6-7 pm What is ableism and how does it show up in schools?
A moderated conversation about disability advocacy facilitated by BSD Student Alumni Zaley Deleonardis-Page and Eva Edwards-Stoll followed by Restorative Circle discussions in breakout rooms.
AAPI Affinity Spaces May 7, 2021 5:00-6:00 PM This virtual event is hosted by the BSD Office of Equity and is open to all Asian, Asian-American, Pacific Islanders and non-Asian parents of Asian children in the greater Burlington community. Come learn about what BSD is doing to address Anti-Asian racism and participate in breakout rooms to share your concerns and make recommendations to the school district. Vietnamese, Karen, Burmese and Nepali translation is available.

Supporting LGBTQ+ Youth May 12, 6:00 – 7:00 pm Come learn more about how to support LGBTQ+ youth in schools and at home in partnership with Mara Iverson from Outright VT and a BSD multigenerational panel.