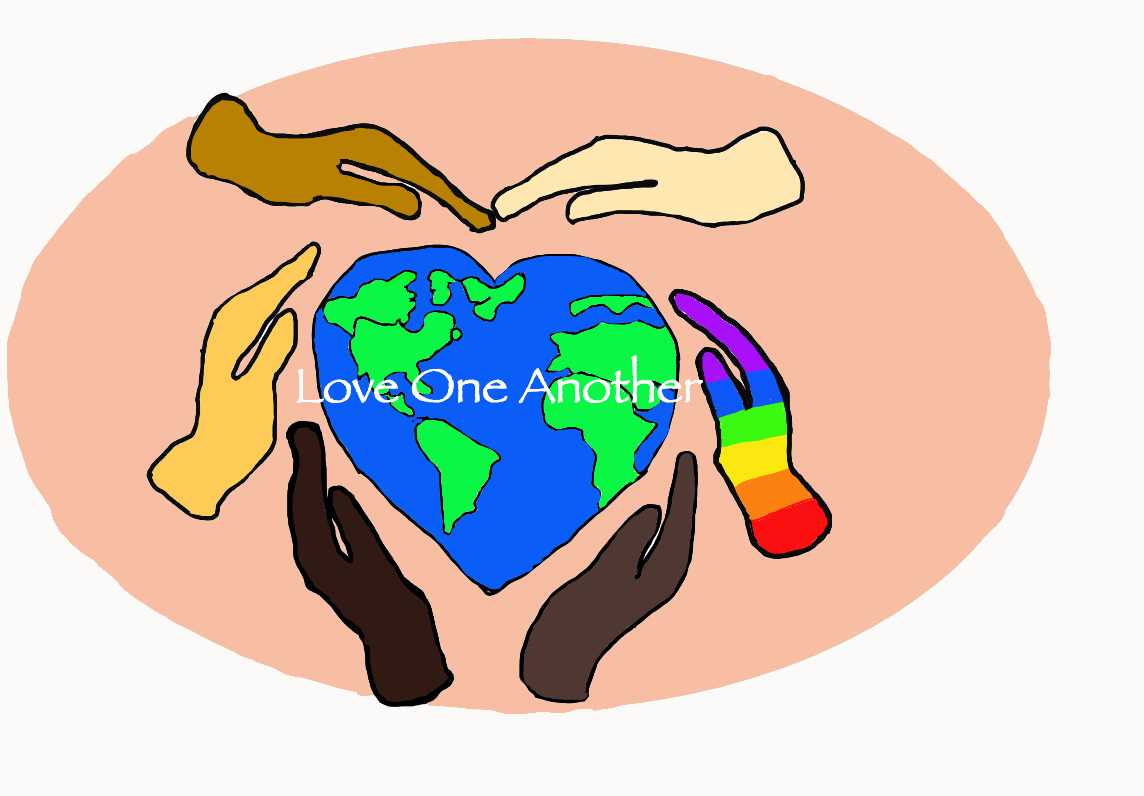 SUMMER RACIAL JUSTICE ACADEMY
This webpage has a plethora of amazing resources including youth recommendations for change, documentation videos, slam poetry and more. Keep scrolling down to view the amazing work of the youth over the past 3 years.
Racial Justice Academy Mission Statement: developed by students and staff summer 2022
At the Burlington School District Racial Justice Academy, we represent student leadership. We speak out for the needs of ourselves, our peers and our community. Every student, teacher, and staff brings a unique gift to this space. We bring authentic experience, brilliance, diversity and meaningful engagement. We value racial justice, honesty, deep learning, change, and healing. We work to build connections, organize for action, and share in collective power.
We will share power with adults in authentic ways.
We will share hard truths to uncover and expose racial bias in school systems.
We will create transformative change and work towards a more just future.
We will insist that school leaders listen to us and value the work of the youth.
We will disrupt white supremacy power structures in our schools.
We will work to dismantle oppressive systems, policies and practices.
We will use our power to create culture shifts to bring about positive change in the Burlington school district.
We will be seen and we will be heard.
SRJA3 Peer Leadership: New for the 2023 Academy, 7 peer leaders were hired to design the curriculum and facilitate the deep work that took place. They trained in a 4 day retreat and met before and after each work day to refine the work. From L to R, Felipe Vivanco, Nasra, Hassan, Binti Awayle, Dieunna Beynnon, Christina Adolphe, Yonis Awayle, Nadia Sylla & Furqan Mohammed
Recommendations for Change: The work of the youth at SRJA is to be consultants to help improve the school district. They come together to heal and share stories, but they also do the hard work reflecting on systemic racism in schools and making recommendations for change. They annually present to school leadership as part of their capstone projects.
SRJA3 Recommendations for Change
SRJA2 Recommendations for Change
SRJA1 Recommendations for Change
SRJA1&2 Recommendations and Progress
SRJA3 Teaching Materials: Students worked to design Anti-Racist Workshops for school leaders, board members and community activists. They also worked together to create teaching videos to support the anti-harassment and bullying work in the district.
Discrimination & Harassment in our Schools Workshop
Capstone Project Presentations SRJA3
SRJA3 Documentation Capstone Slideshow
Youth Organizing Capstone Project Presentations SRJA3:
Improving Belonging & Wellbeing of Students of the Global Majority
Welcoming Criticism & Taking Accountability for your Actions
The Next Step in Holding Teachers Accountable
Slam Poems SRJA3:
What it means to be Black by Ibee Ibrahim
Capstone Project Presentations SRJA2:
Students worked hard to organize for local based change. Get an up closer glimpse of the Capstone Projects by reading this article written by our community partner and capstone project presentation attendant Christy Howell from Up for Learning and looking at the capstone products below.
Social Justice Education Capstone Slides – These slides highlight the social justice education capstone projects where middle and high school students designed lessons to teach to younger students at the SOAR program.
Documentation Team Video SRJA2
YOUTH ORGANIZING SLIDESHOWS: These are student designed recommendations for change from the youth organizing groups and is the true north star of SRJA's work.
Poems from presentation: These are videos from the slam poetry groups which have powerful poems written and performed by students.
"I think there's a problem" poem
To learn more about the BSD Racial Justice Academy contact equity@bsdvt.org
SUMMER RACIAL JUSTICE ACADEMY 2021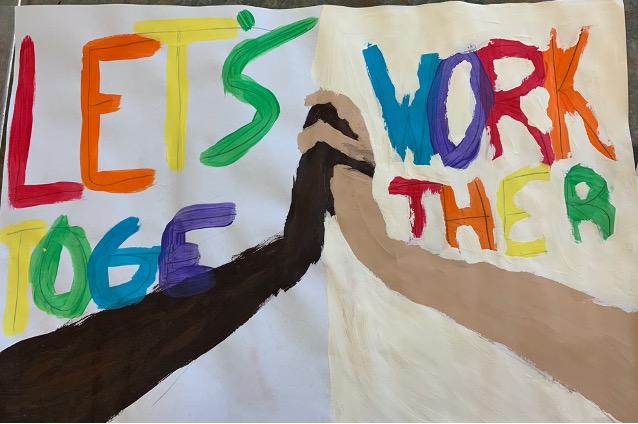 The Summer Racial Justice Academy was created in the summer of 2021 as a way to build capacity for youth leadership at the Burlington School District. 51 middle and high school students attended the academy for 5 weeks June 28th-July 29th with the primary goals of Social Justice Education, Youth-Adult Partnership, youth organizing and training youth to be Restorative Practices Circle keepers.
"Something I got out of the experience was connecting with people, conversations we had, coming out of this program with a better understanding of race, how I can make a positive impact and how I can set an example." – SRJA Student
"Students have a lot more to worry about than what the school thinks. Some students have more to worry about than others, usually non-white. We have to worry about racism on top of homework." – Yacin Nour, SRJA Student
The Racial Justice Academy explored weekly themes of identity and community, rage and oppression, joy and love and activism and abolitionism. Student tasks included journal writing, facilitating Restorative Circle discussions, serving as consultants in discussions with school leaders, hosting guest artists and organizers from the community and field trips.
Restorative Practices is a tool to strengthen relationships and build community connections. At the SRJA students used Circle Practice as a way to share commonalities and differences and to relate to each other by sharing stories in a safe and vulnerable space. The circles at SRJA became an affinity space where students with shared identities as people of the global majority could relate to each other in a supportive and healing way.
" I felt that everyone in the room is connected in a way. When we were in circle we were using the talking piece. I agreed with a lot of stuff like how as it gets closer to you the more you forget what you wanted to say and get butterflies." – Binti Hussein, SRJA Student
Capstone Projects: Students chose to focus on education, visual art, performance art, documentation, or youth organizing and were guided in their projects by capstone mentors. A final capstone project presentation allowed students to host an art show, share slam poetry and engage in a conversation with youth organizers.
"An ah-ha moment I had was when I realized that we are all thinking the same thing. We all want to make a difference even if it is the little change in the classroom. Something that stands out to me is that everyone supports each other and I know that we don't know each other well but we still know how to respect each other and that is really great." – Nadia Sylla, SRJA Student
Documentation: A team of students documented the process through videography, photography, and student interviews. View the Student Documentation Team Capstone Project Video
Youth Organizing: Students worked with BSD alumni, YPAR staff and SRJA faculty to create a list of recommendations on topics ranging from teacher accountability, student discipline practices, parental outreach, the student handbook and more. At the final capstone project presentation the youth organizers engaged in a discussion with BSD leaders.
Read the SRJA 2021 Recommendations from Youth Organizers
Special Guests: Visual Art with Juniper Creative Arts, Storytelling with Ferene Paris Meyer from All Heart Inspirations, Wellness with School Counselor Melissa Hathaway, Performance Arts with Khadija Bangoura, Youth Organizing with Lizzy Clements/EMS YPAR and Eli Pine, a conversation with Tom (Superintendent Flanagan), a conversation with new BHS Administration Team, Alyssa Chen and Wafic Four of the Education Justice Coalition of Vermont
Additional Materials:
Dakota Access Pipeline Student Project
Seven Days Article: At new summer academy Burlington students of color share stories and learn leadership skills
Filed Under: Equity Stories, Uncategorized