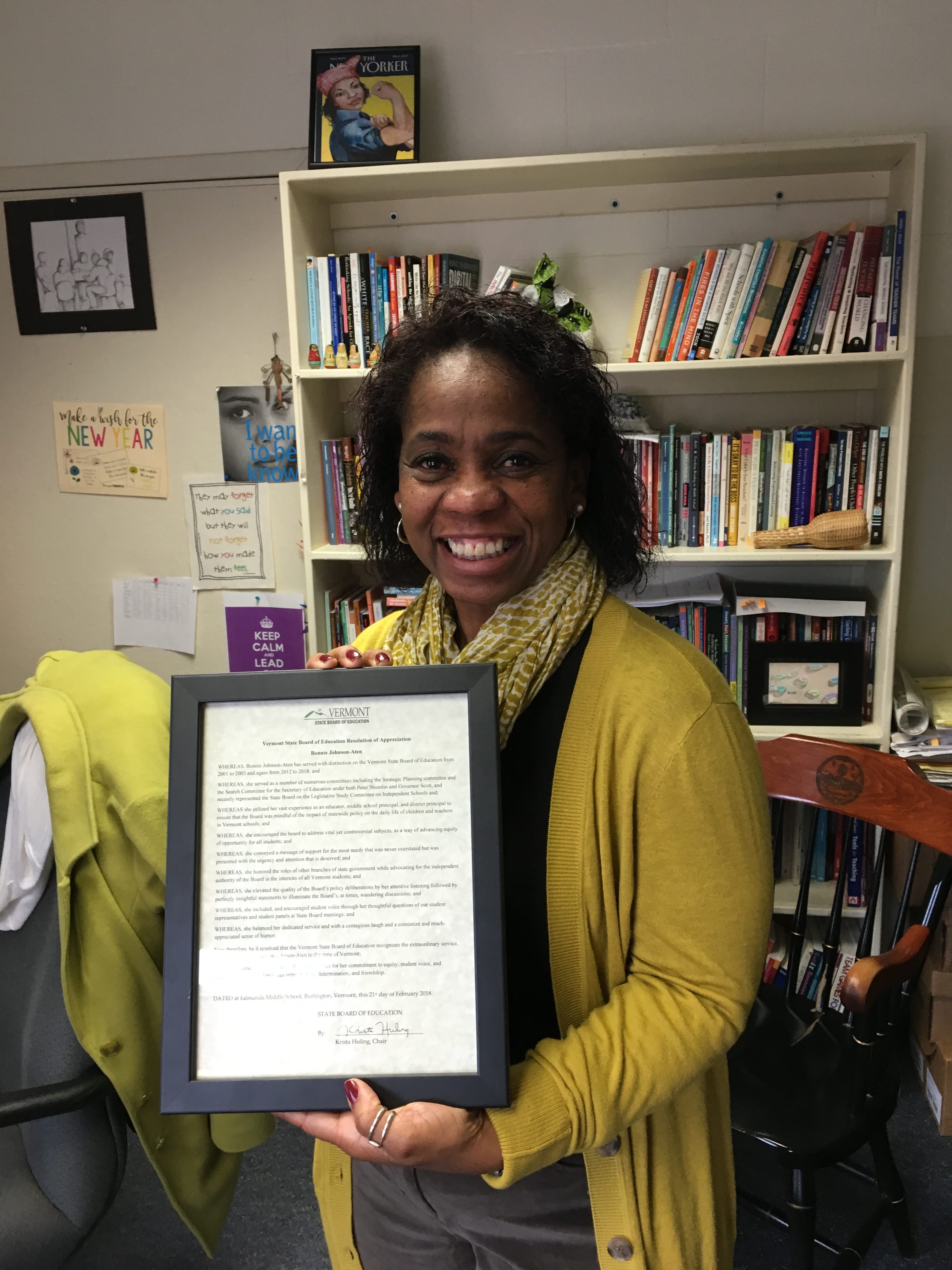 The Burlington School District is pleased to announce that District Principal Bonnie Johnson-Aten has been recognized by the State of Vermont's State Board of Education for "extraordinary service and commitment to the State of Vermont" as well as "commitment to equity, student voice, and independence."
On February 21, Board Chair Krista Huling read the "Resolution of Appreciation" aloud, resulting in a round of applause from board members in what was Johnson-Aten's last board meeting.
"It has been a pleasure serve the students of Vermont through my time on the Vermont State Board of Education," said District Principal Johnson-Aten. "The last few years have been busy with initiatives that we hope will enhance and support the educational opportunities for all students. Acts 77, 46 & 49 will have an impact on education in Vermont for years to come. I'm proud to have served on board that is committed to ensuring equity of opportunities for all of Vermont's children."
Video of the statement is available on the District's Facebook page.