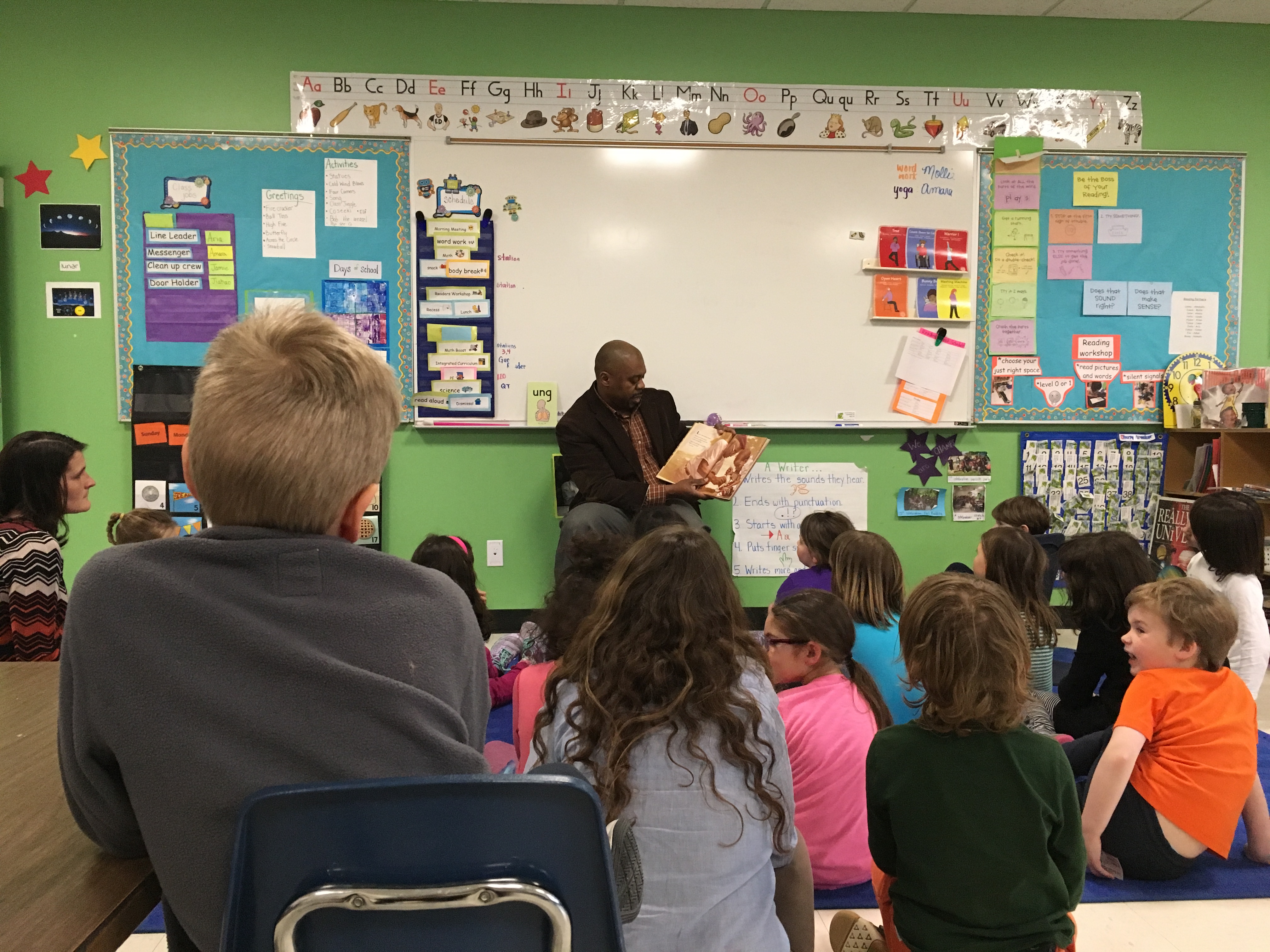 Throughout the month of February, Champlain Elementary and the Sustainability Academy hosted a variety of community members and staff from Central Administration who participated in Reading to End Racism. This national program promotes cultural respect, social awareness, and literacy by hosting guests who read age-appropriate stories that address diversity and discrimination.
Having these conversations when children are young is crucial. At just three months old, children already prefer faces of the same skin color as their own (Kelly, et. al., 2005). Studies have found that children entering kindergarten share the same beliefs about race and privilege as their parents (Kinzler, 2016). Only by talking often about race, culture, and other differences, and promoting values of respect and awareness of diverse cultures, can we prevent children from becoming prejudiced. Conversations include being a caring member of a diverse community and world, and understanding history, current events, and social responsibility.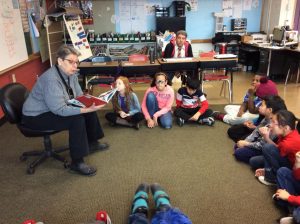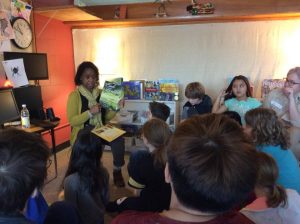 On February 22, Superintendent Obeng stopped by Mrs. King's first-grade class at Champlain to visit with children, engage them in ethno-culture related dialogue (one curious student asked if he was from Africa!), and read "These Hands" by Margaret Mason. The class ended by reading aloud the end of the book together: "Those hands can do anything, anything at all, in this whole wide world. Yes, you can!"
Check out the video of the students on the district Facebook page.