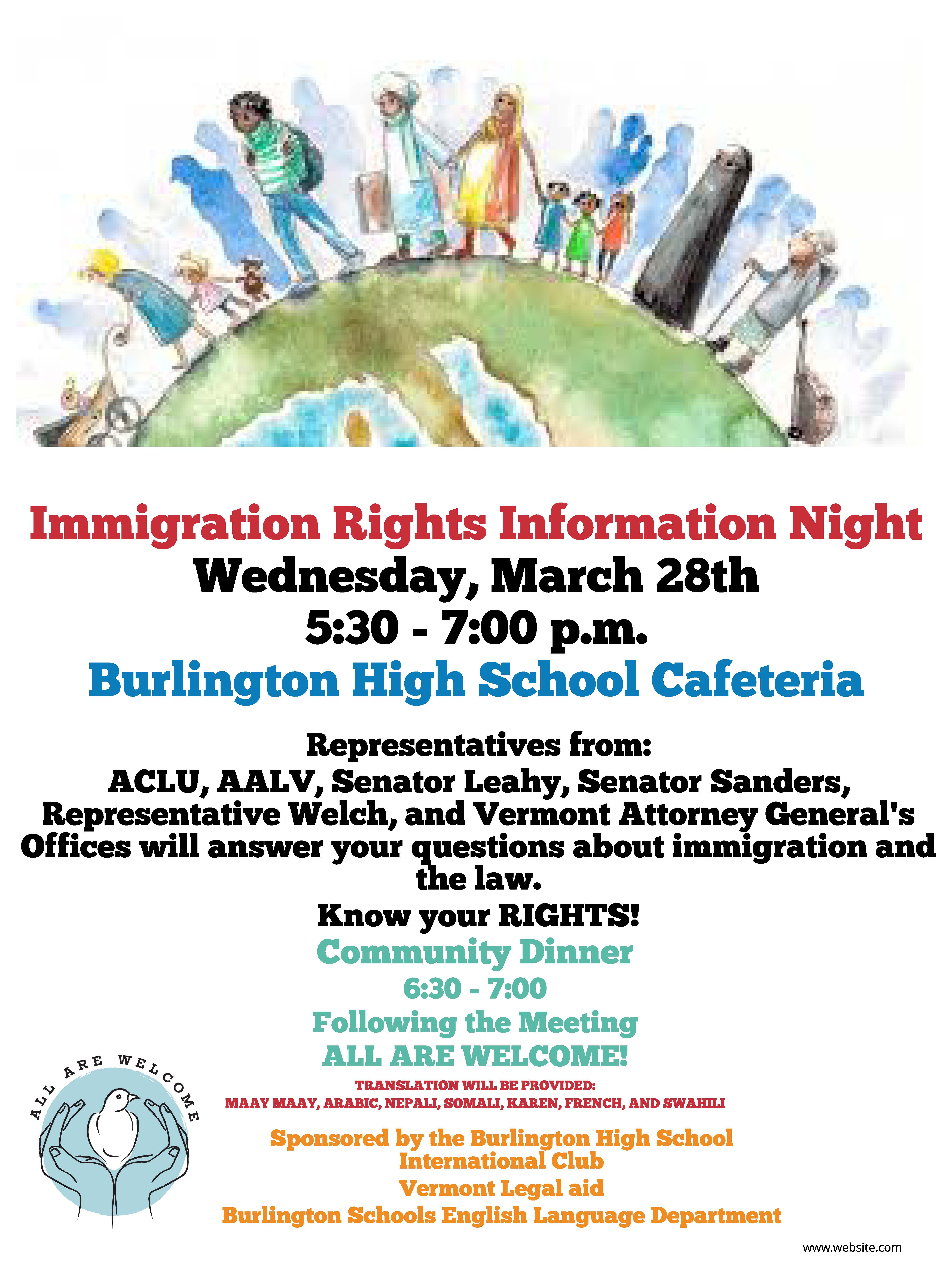 Know your RIGHTS!
Please join us for Immigration Rights Information Night on Wednesday, March 28th from 5:30 – 7:00 p.m. in the cafeteria at Burlington High School.
Representatives from: ACLU, AALV, Senator Leahy, Senator Sanders, Representative Welch, and Vermont Attorney General's Offices will answer your questions about immigration and the law. TRANSLATIONS WILL BE PROVIDED IN: MAAY MAAY, ARABIC, NEPALI, SOMALI, KAREN, FRENCH, AND SWAHILI.
Following the Meeting, all are welcome to attend a Free Community Dinner from 6:30 – 7:00.
This meeting is sponsored by:
The Burlington High School International Club
Vermont Legal Aid
Burlington Schools English Language Department