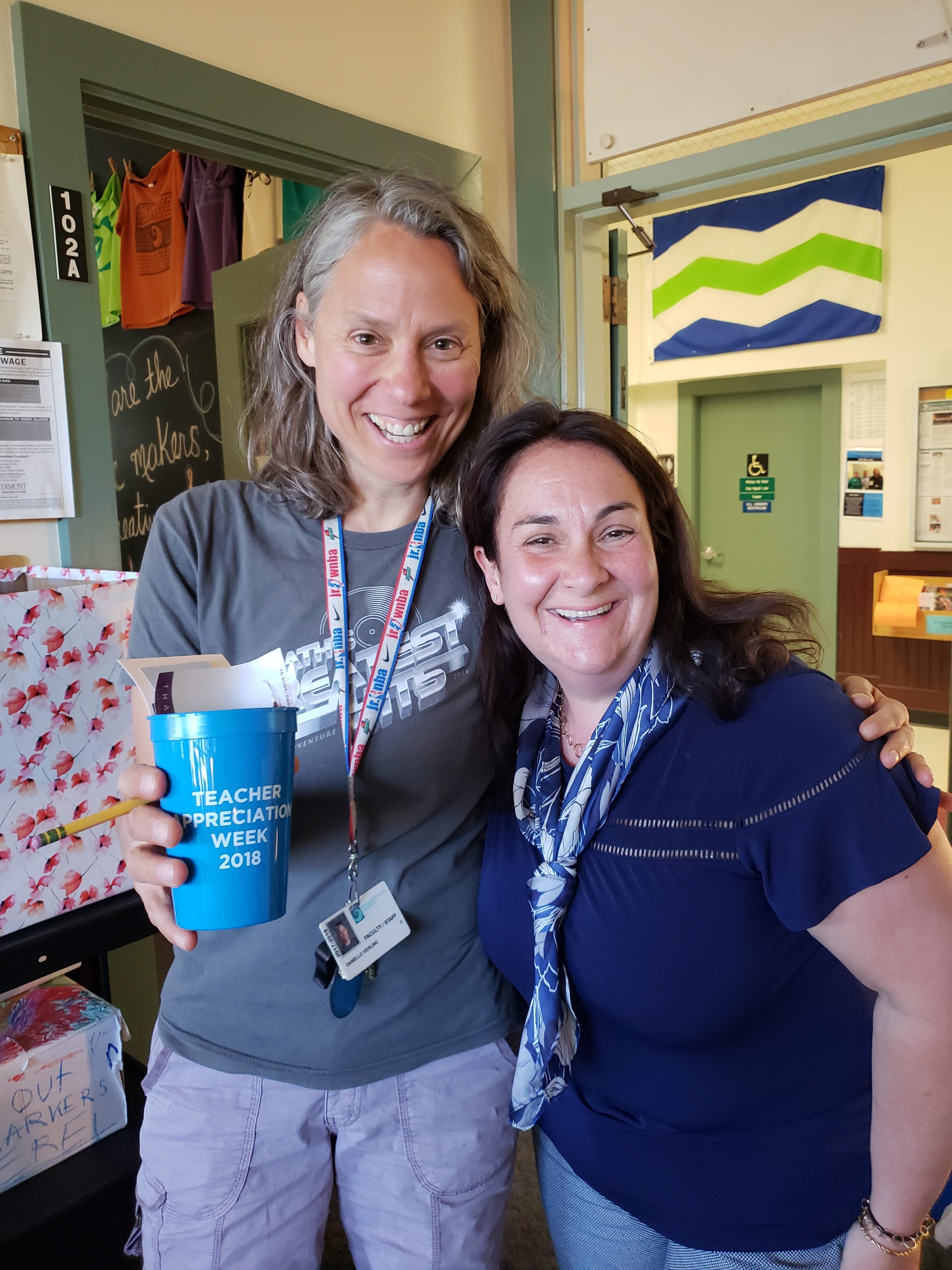 May 7 through 12 is Teacher Appreciation Week! And though we know that like us, you appreciate teachers year-round, we hope you will join us this week in making sure to say a special THANK YOU to our teachers all week long.
This year, Central Office staff joined together with the community to offer teachers an "Encouragement Cup!" We asked many Burlington and Vermont-based businesses if they wanted to join us in saying "Thank You!" and several jumped at the opportunity, including: The Lake Monsters, Saratoga Olive Oil, Mirror Mirror, Cabot, Shelburne Farms, Keurig Green Mountain, Hotel Vermont, Edible History Tours, and more!
On Friday, School Board Members joined Central Office Staff in helping assemble the gifts, which were then delivered in-person by District Directors on Tuesday afternoon. We are thrilled to have the best teachers in the state. Thank you, teachers, for all that you do to enrich our community!