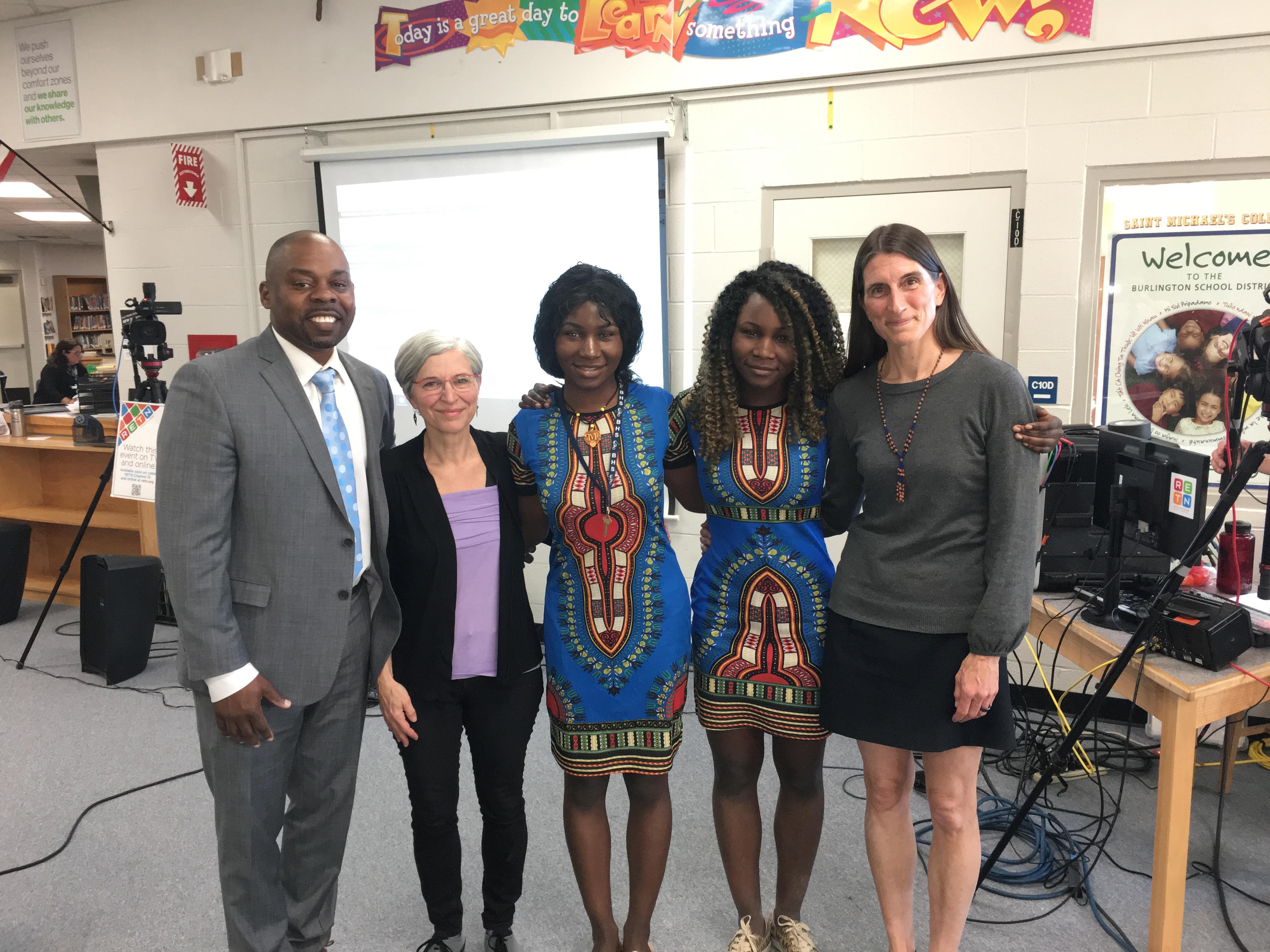 Senga Felekeni, a junior at BHS, has won the "Youth of the Year" Award from the Burlington Boys and Girls Club.  She is going to go to New York to represent all the Boys and Girls Clubs of Vermont on June 22nd. On May 8th, Senga read her speech to the Burlington Board of School Commissioners, which you can see below.
"Life changes in time. Just like the weather. Where you have been rejected, you could soon be celebrated. Give life time and effort in order to receive your gift." – Senga Felekini at May 8th Board Meeting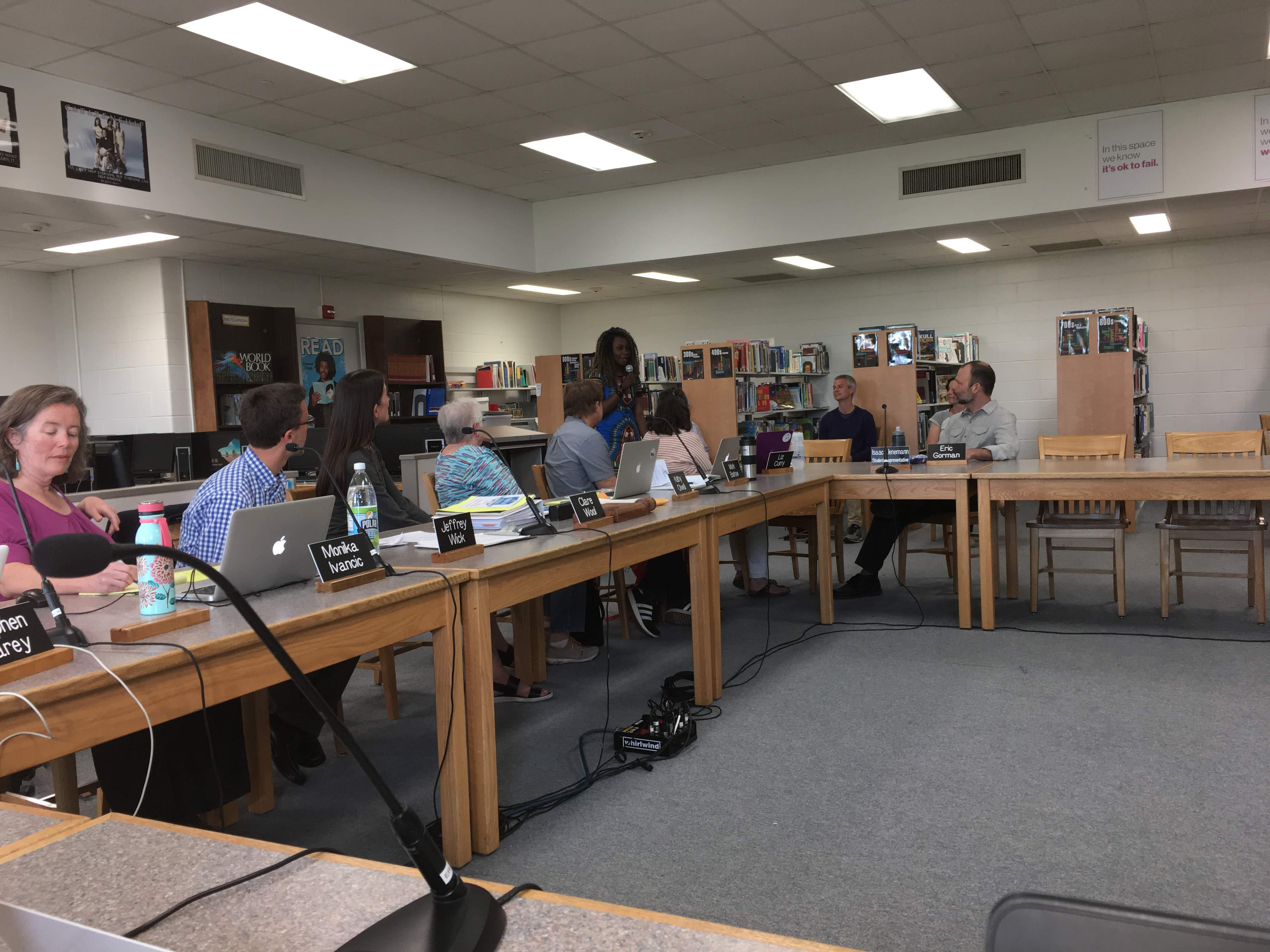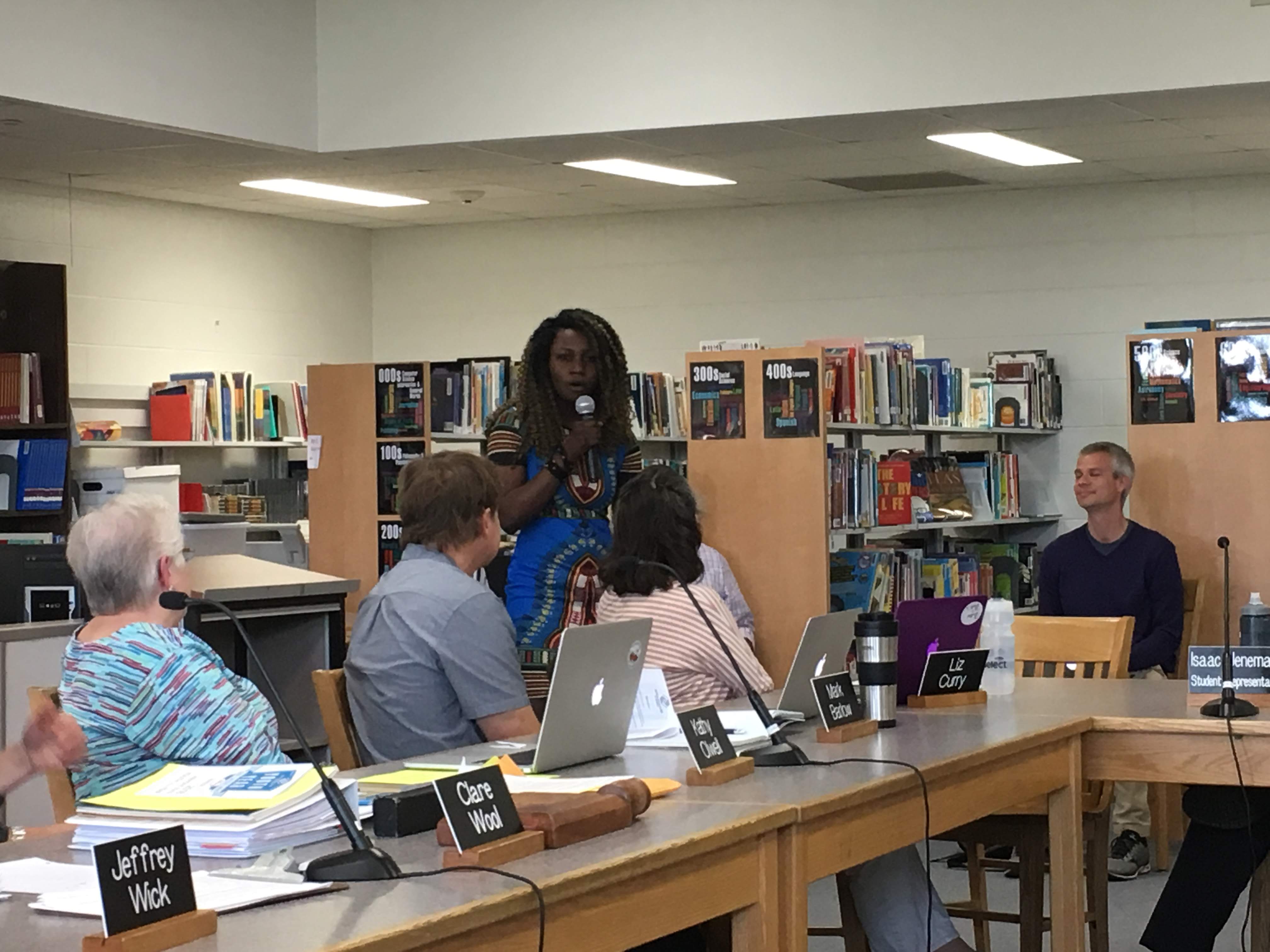 Here is the announcement from the Boys and Girls Club of Burlington:
We are thrilled to announce that Burlington Club member Senga Felekeni won the 2018 Vermont State Youth of the Year competition! Senga is a courageous, hardworking person who brightens the lives of those around her every day. She has taken the hardships she's overcome in life and used these experiences to strengthen her character, leadership skills, and willingness to give back.
Boys & Girls Clubs of America's Youth of the Year recognition is the highest honor a Club member can achieve. The Youth of the Year program celebrates youth who have overcome enormous odds and demonstrated exceptional character and accomplishments. These deserving youth are recognized for service to their Club and community, academic performance and contributions to their family.
Senga will compete in the Regional Youth of the Year later this July. Regional winners will be honored by Congress on Capitol Hill, will have the opportunity to meet the President of the United States and will receive a $10,000 scholarship renewable for four years. The National Youth of the Year will receive an additional $25,000 scholarship renewable for four years. Senga is a shining example and living proof that GREAT FUTURES start at Boys & Girls Clubs.