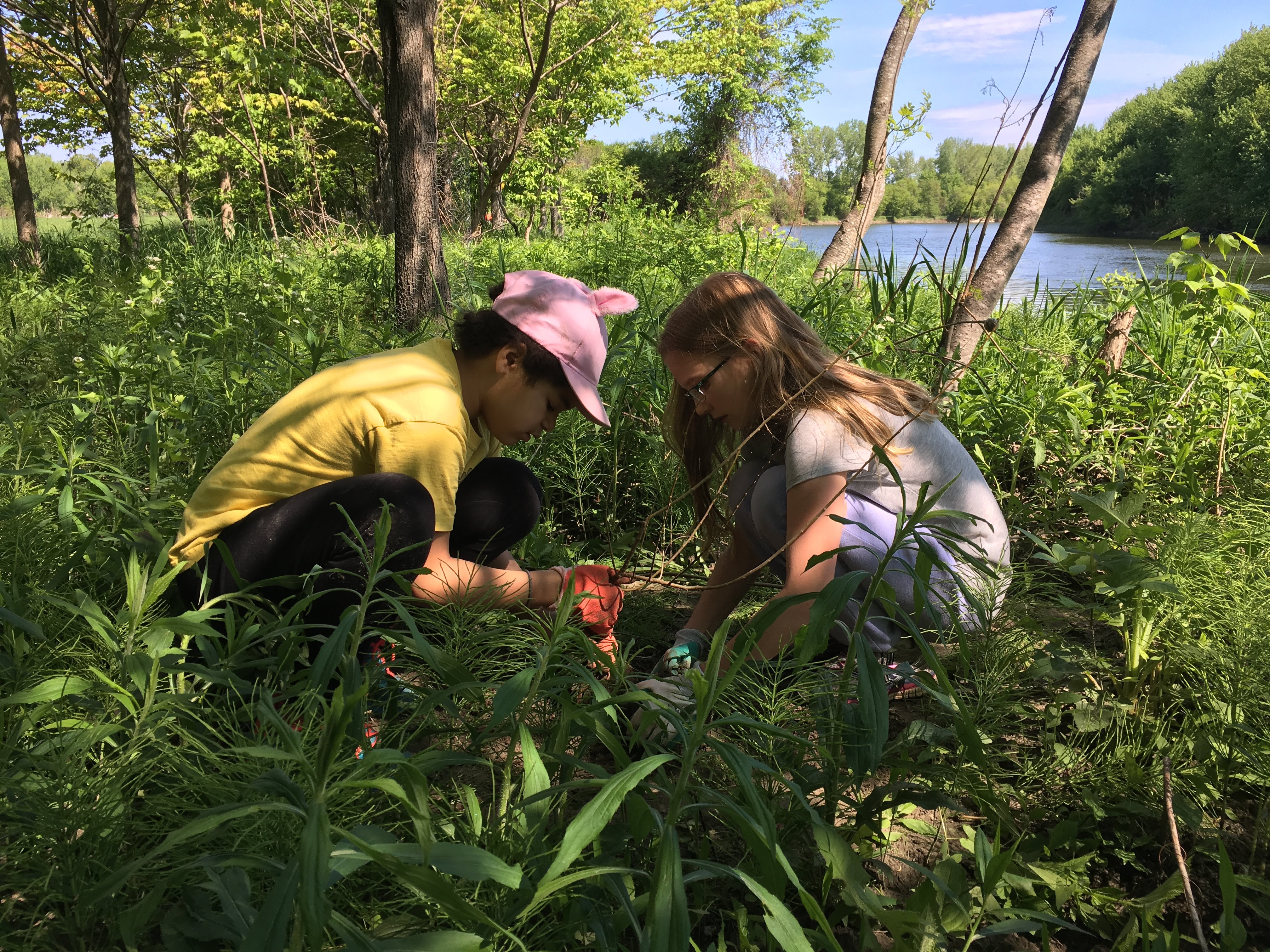 As part of the place-based curriculum practiced at C.P. Smith,  the 4th grade has been visiting the Ethan Allen woods weekly, as well as partnering with community organizations to learn about our watershed. The class did stream monitoring in the Winooski River with UVM's Watershed Alliance and sailed with the Community Sailing Center. In class, they studied the interactions between land and water through science experiments.
All of this work made the students concerned about the state of our watershed. They brainstormed potential actions and became really interested in planting as a way to protect the stream banks from erosion. In response, on Thursday, May 24, students participated in a large stewardship project at Ethan Allen Homestead.
Thanks to partnerships with Winooski Valley Park District and Intervale Conservation Nursery, and the support of the CP Smith PTO, the entire CP Smith 4th grade planted OVER 200 TREES along the Winooski River and participated in invasive plant removal at the site.