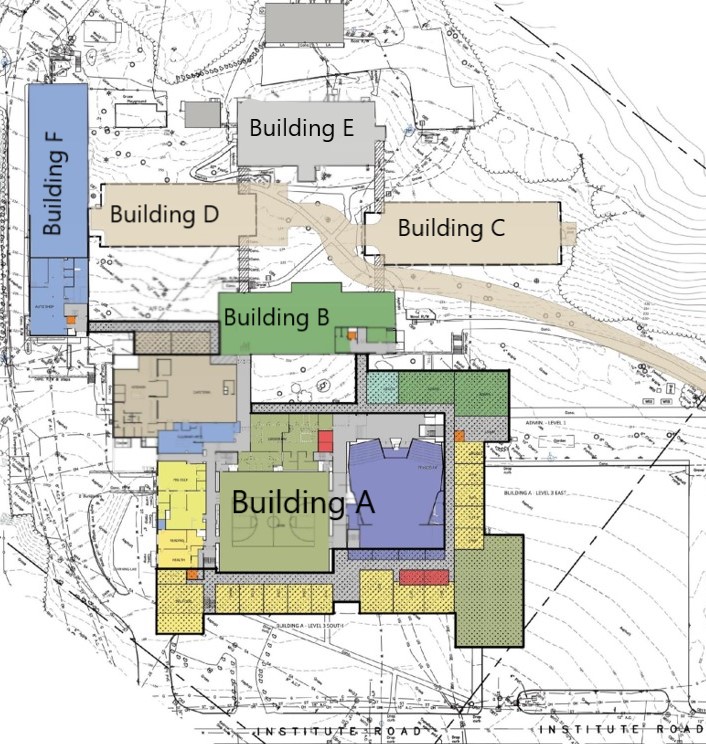 On August 27th, City Council will vote on whether or not to allow BSD to place a bond on the November ballot to support the BHS ReEnvisioning Committee's proposed plan of a partial demolition, renovation, and expansion of Burlington High School.
Now, the Burlington School District (BSD) is inviting members of the community to tour these facilities and to experience first-hand why the ReEnvisioning Committee and the BSD are asking City Council for their support to place a bond for this work on the November 2018 ballot.
Stakeholders can click here to sign up for a tour, which will take place on three separate dates and are expected to last about 90 minutes:
Tuesday, July 31, 6 PM
Wednesday, August 8, 6 PM
Saturday, August 18, 9 AM
"In order for the ReEnvisioning Committee's recommendation to become a reality, our Board of School Commissioners must first approve bonding language, and then City Council will have to vote to allow the District to put that bonding language on the November ballot," said District Superintendent Yaw Obeng. "Education has changed in the last 50 years; our building has not. In addition to significant accessibility and maintenance upgrades, our students need contemporary and engaging modular spaces, classrooms with up-to-date STEM standards, makerspaces, and high-quality literature centers which will better engage and serve them on their educational journey. These tours are a chance for the community to get a closer look at these issues, learn more about the plan, and gain insight that can be used to provide feedback to school board commissioners and city councilors."
"I hope the community will take advantage of this opportunity to explore the challenges presented with the current building and learn more about our efforts to construct a learning center which meets the highest performance standards all our students need to succeed," said Martine Gulick, BSD School Board Commissioner who was involved in the ReEnvisioning Committee.
Obeng noted that planning for new BHS facilities has been in the works since 2013, but that real momentum was established after the ReEnvisioning Team was tasked with the effort of picking the project up again in 2017.
"This team of community members gathered data from previous attempts to accomplish this work, held more outreach sessions, and analyzed community input data to come up with this plan. We are grateful for the work the ReEnvisioning Committee has done to get us to this point where we are ready to ask City Council to allow us to put a bond on the ballot so that residents can vote on this important project," said Superintendent Obeng.
To learn more about the plan for BHS or to sign up for a tour of the facility, visit the BHS Renovations web page.