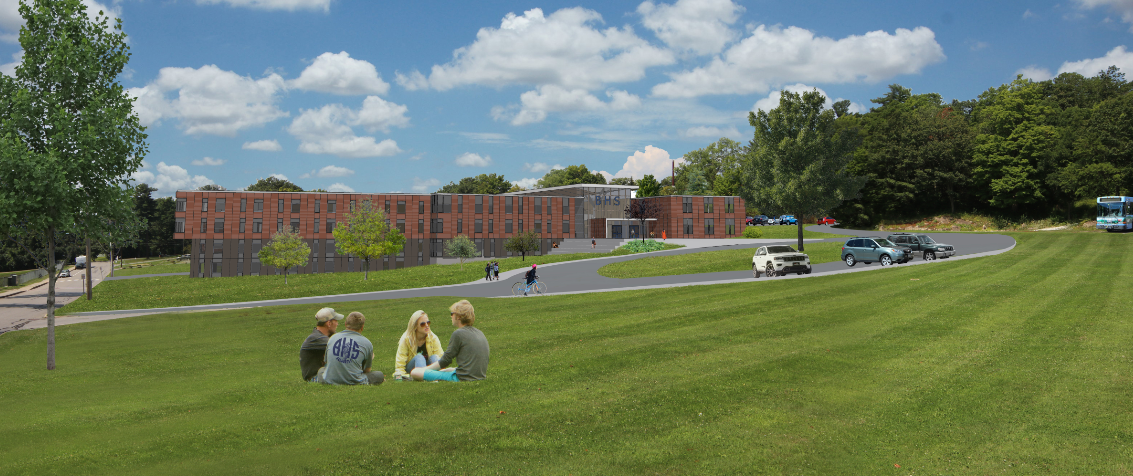 Burlington Residents to Vote on New High School
Burlington, VT Burlington residents will soon have the chance to weigh in on the future of Burlington High School (BHS). City Council approved a resolution on Monday, September 24th, allowing Burlington School District (BSD) to place a bond question on the November ballot. The bond question will ask voters to allow the district to borrow up to, but not more than, $70 million for the District's flagship educational institution. Council supported the measure 11-1.

BSD asked City Council to put the bond on the ballot after the Board of School Commissioners approved a significant plan for the school which was put forth by BSD administration and the community-led BHS ReEnvisioning Committee this past April. The plan, which is available in its entirety at www.bsdvt.org/bhs-renovations, calls for renovating and building new construction around the two main buildings on the BHS campus, creating fully accessible, updated, and integrated learning spaces.   

"We are appreciative of the support from City Council and Mayor Miro Weinberger for working in collaboration with us to find a path forward in securing the BHS Bond question on the November ballot," said Superintendent Yaw Obeng. "Everyone recognizes it is past time to act on behalf of our students and we're hopeful that residents will demonstrate their support for improved learning spaces for our flagship school."

"On behalf of the school board I would like to thank Mayor Miro Weinberger and the City Council for their leadership by allowing the Burlington School District to put the BHS renovation bond on the ballot," said Board Chair Clare Wool. "We are committed to engaging and educating the citizens of Burlington on this imperative renovation and city-wide investment. This is a critical step forward and an opportunity for our community to take action by determining the future of our great city."

Over the coming weeks, BSD plans to engage in community outreach around the project, including tabling at different locations, working with parents and volunteers to spread the word, and offering tours of the building. The community is invited to visit the BHS Renovation webpage to find updates, view the plan, find polling locations, and submit feedback regarding the plan.

If the bond passes in November, the District plans to engage in another year and half of design work, community engagement, and site engineering studies, with a plan to break ground in the Spring of 2020. Students will be able to continue to attend classes during construction and the project is scheduled to be completed in the fall of 2022.