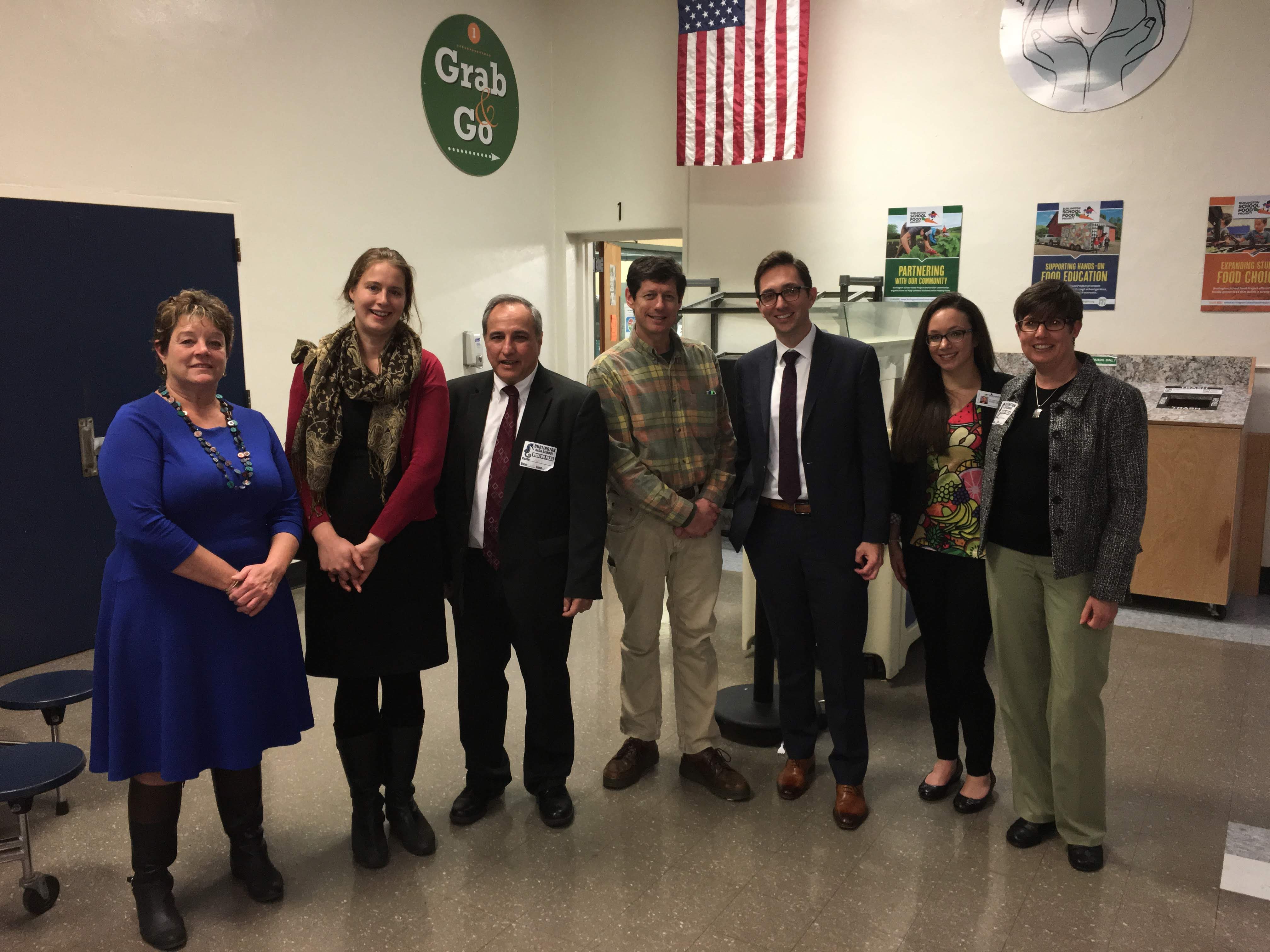 On October 30th, the Burlington School Food Project (BSFP) welcomed Brandon Lipps, Deputy Undersecretary of USDA/FNS for a friendly visit to Burlington School District. He was joined by a contingent from VT AOE, USDA Boston, and representatives from our Vermont congressional offices.
Lipps and other guests began the day at Burlington High School, where they first learned about our "Fork in the Road" program and had a chance to check out the food truck. Guests then moved into the BHS cafeteria to experience how BSD does lunch differently. They could be heard expressing their appreciation for the quality of food and the availability of healthy choices.
"It wasn't like this when I was in school," marveled one guest as others around the table nodded in agreement.  
Following the meal, guests toured some of our school gardens and had a chance to see how they are being integrated into BSFP programs. The BSFP team was also given an opportunity to share how the breakfast in the classroom program works, discussing the benefits of having all students fed to start their academic day.  
Overall, the day was an amazing opportunity to share all of the great work our team is doing around food access and nutrition. Our guests left thoroughly impressed with the tour (especially the meal!). Deputy Undersecretary Lipps shared that he had never been invited to a high school for lunch before; he was amazed at the number of students and staff participating, and the quality and choices simply blew him away. He was also impressed with our administrative support and mentioned several times that Burlington is pretty unique in the way nutrition is integrated and respected throughout the district.
We are honored BSD was chosen for this visit and we are confident our guests left BSD seeing the best school meal program in the country!