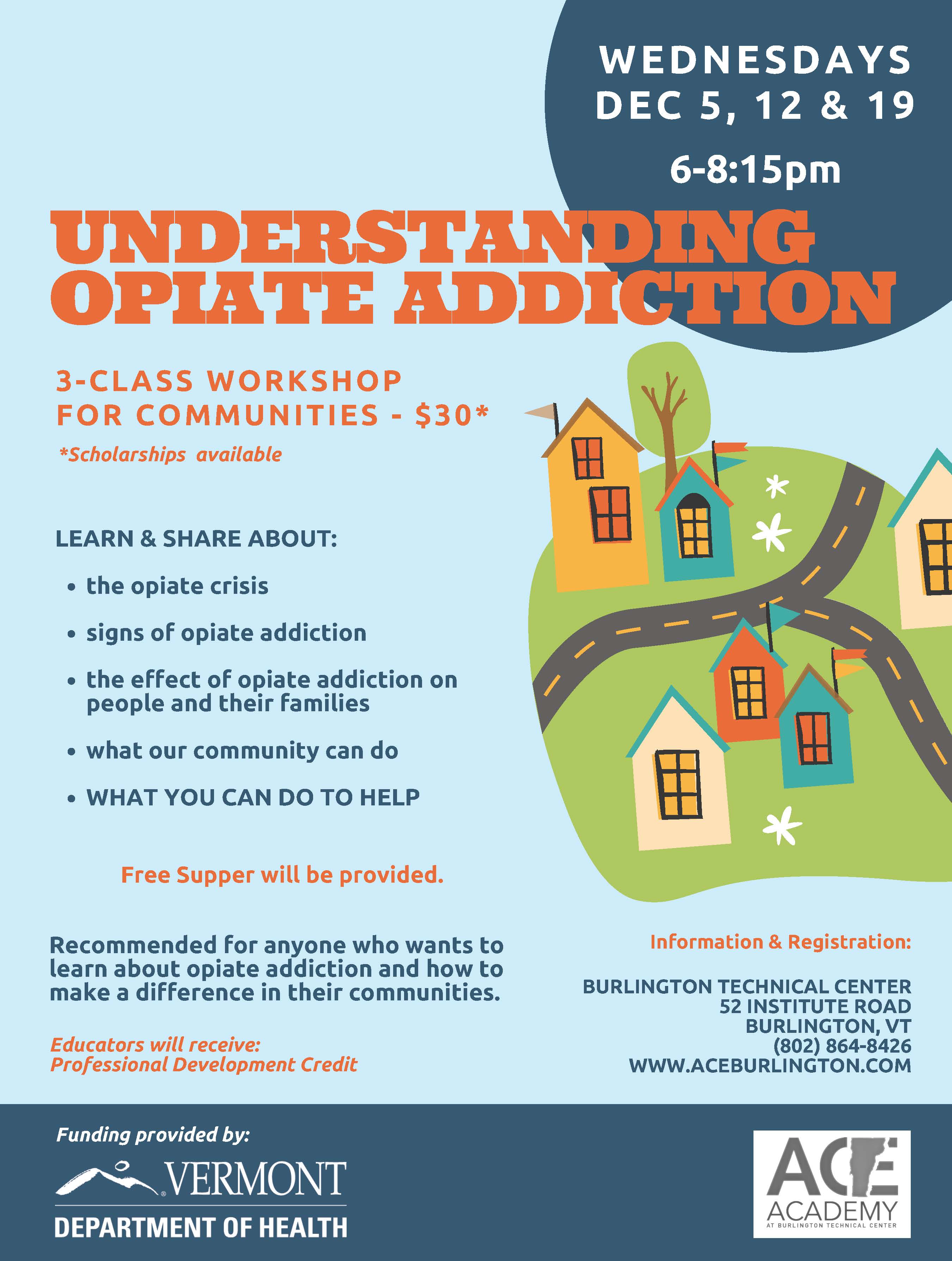 This class is for students, community members, and educators, who want to learn and share about the opiate crisis. The signs of opiate addiction, its effects on those addicted and their families and what you can do to help. This 3-class series is for anyone who wants to learn more about the opiate crisis and what can be done to help the people and communities affected by it. This class is participatory in nature with students encouraged to share their experiences and ideas if they so choose.
This class meets on Wednesdays from December 5th through December 19th, from 6pm – 8:15pm.
Educators will receive Professional Development Credit.
Register Now! – Registration for this event is closed.