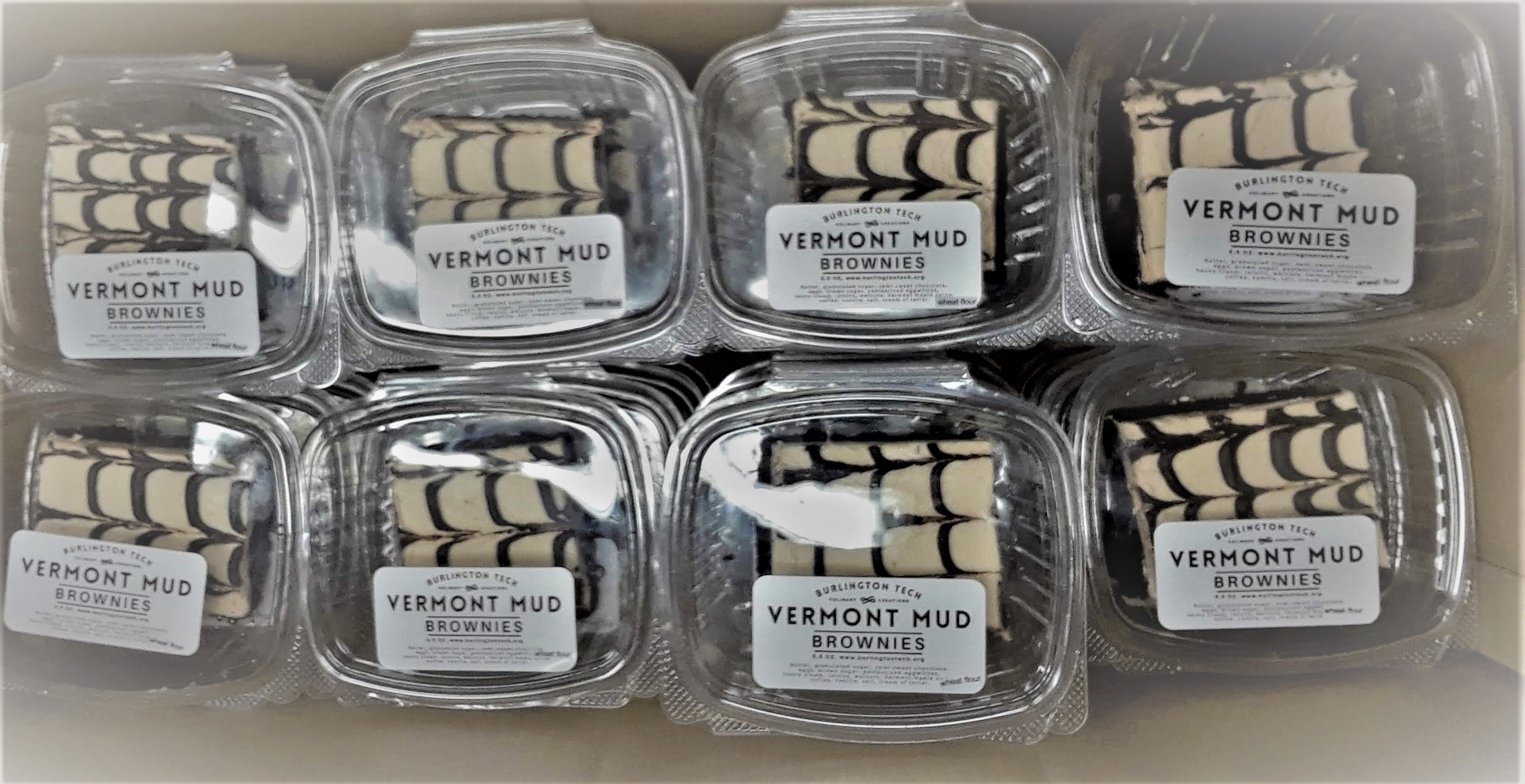 There's a new, handmade treat to be found at Burlington-area markets. Burlington Technical Center's (BTC) Culinary Arts program is proud to announce that "Vermont Mud Brownies" can now be found at Natural Provisions (in the refrigerated section) and at Healthy Living Market (in both the frozen and refrigerated foods sections).
The journey of getting the BTC students' "Vermont Mud Brownies" into local markets began when Chef Niedzwiecki was looking for a creative way to expand learning opportunities in the culinary program. "Technical center programs in the state of Vermont and especially in Burlington are expected to have entrepreneurship embedded in the curriculum," said Niedzwiecki, who oversees the BTC Culinary Arts program. "So we thought about expanding our offerings to include products that are sold outside of the BTC campus and would involve some of the steps necessary for true entrepreneurial endeavors." In late October, she sent a few emails to local vendors and within days the staff at Healthy Living and Natural Provisions were getting excited to talk about the product. "Once businesses were interested, it was up to the students to close the deal. They studied and practiced 'pitching' the product and set up meetings and tastings. That hard work resulted in sales to Healthy Living Market and Cafe and Natural Provisions."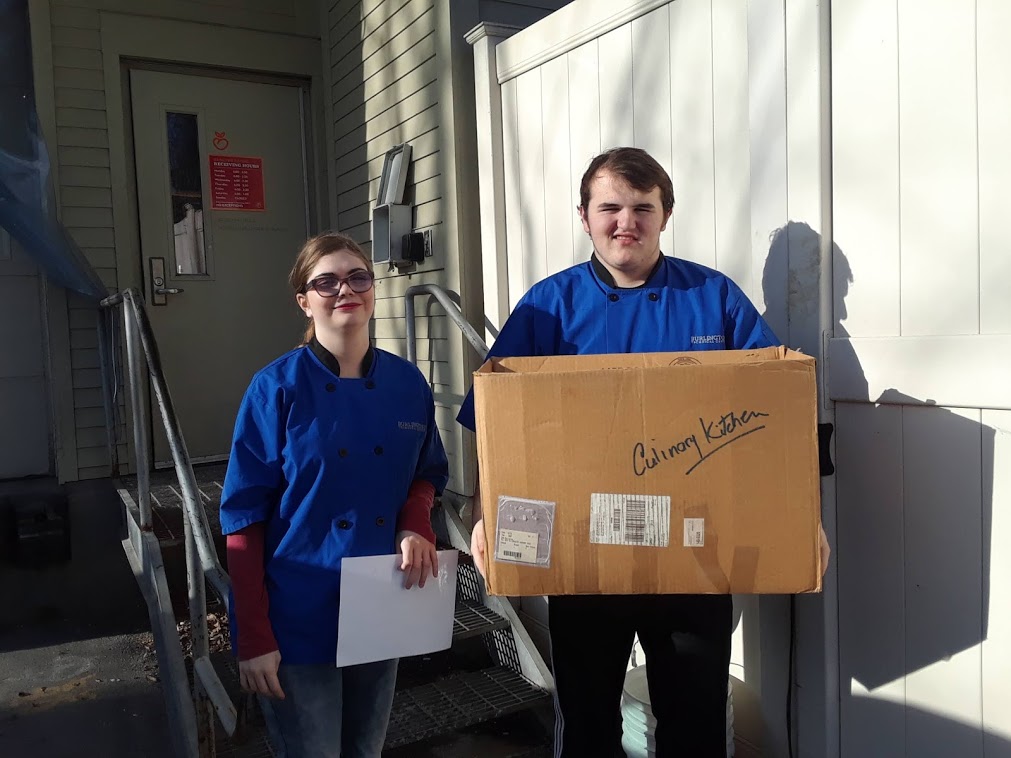 "Our Culinary Arts students led by Chef Cheryl Niedzwiecki are ENTREPRENEURS!" said BTC Director Tracy Racicot. "The real-life experience that students are afforded in career technical education cannot be replicated in a traditional classroom. As our students study with professionals in fields that ignite their passion, they are able to perform at high levels. We have high expectations of our students and our Culinary Arts students are impressing us each day. From creation, production, building a business model to pitching their product to retailers, they have demonstrated creativity, problem-solving, and teamwork each step along the way! We couldn't be more proud!"
Niedzwiecki noted that the brownies are being sold under the wholesale goods brand name "Burlington Tech Center Culinary Creations" with the hope that the Vermont Mud Brownie is one of many items sold going forward. All proceeds from sales generated by the program go back to the culinary arts program to cover cost of goods and to purchase any necessary equipment and/or materials necessary for students to learn and thrive in this program.
While this is the first time BTC Culinary Arts has had their product on the shelves in a local market, the program is no stranger to selling their creations publicly. The Culinary Arts program currently operates a full-service restaurant and a few times a year (including right now) the program sells specialty treats direct to consumers. For more information on how to order holiday cookies through the program, please visit: https://goo.gl/forms/3ZlBPNmQy4rYHV3r2
###
Burlington School District (BSD) is a pre-k-12 public school system of about 4,000 students in Burlington, VT. BSD's mission is to graduate students who: value different cultures, engage with the community, communicate effectively, think creatively, skillfully solve problems, and achieve at their highest academic, intellectual, and personal potential.
The Burlington Technical Center (BTC) is a regional career technical education school on the campus of Burlington High School. Students are prepared for college and careers through BTC's many programs. Students are afforded many opportunities to participate in off-campus events that enhance their learning. Career Technical Education programs are a flexible pathway to graduation that includes concurrent and dual college enrollment, work-based learning and career pathway exploration.