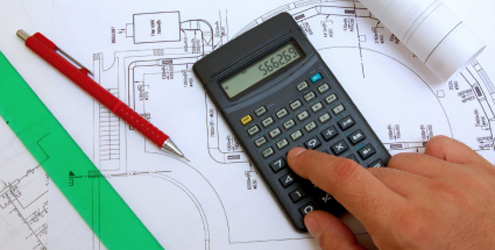 March 5th is just a few weeks away, and this year the District and the Board have put forth a proposed budget which includes about $800,000 worth of reductions from central office as well as much-needed additions that will support the District's priorities of reducing disparities and closing the achievement gap while raising the bar for all of our students.
Additions include continued support of our Pre-K programs, resources to better implement Restorative Practices, additional social workers in elementary schools, and a strategic, data-driven decision to hire para-educators for a number of our Kindergarten classrooms.
Reductions include a mix of non-instructional staff positions, the conclusion of some one-time projects, and realizing savings by using more in-house equipment and personnel. In told, the proposed budget represents a 4.36% increase from last year, which we estimate will have a tax impact of a 4.86% increase on a home valued at $250,000. 
Check out the following resources for more information on this years' proposed budget, or keep scrolling to learn more about this year's budget and process.
FY20 Board Approved Proposed Budget Summary
FY 2020 Proposed Budget One Pager
FY20 Comprehensive Budget Document and Line-item Budget
Budget Process
Development of the District budget is informed by the District's Mission, Vision, and Core Beliefs. In 2017, the Board engaged in a strategic planning process intended to align budgeting and expenditures with the District's strategic objectives. The strategic plan led to three areas of focus:
Sustainable Finance and Facilities

Equitable Climate and Culture

Inclusive Teaching and Learning
BSD is poised to make these important new investments in staff and programming after another year of deficit-free financial performance. The strong financial progress is evidence of a shift from the deficit spending of the past toward consistent budget oversight. This disciplined financial management has assisted in laying the foundation to pursue the goals of the District's Multi-Year Strategic Plan, and the pattern of increased financial stability has been rewarded by the community with four straight years of positive votes supporting budgets and overdue investments in our aging schools.
From September through early December of 2018, the District engaged in a process of soliciting stakeholder feedback on potential additions and reductions to the budget, and other budget-related input. The stakeholder input process engaged school board members, principals, teachers, staff, parents, and community members. Input was received at numerous board meetings and community forums, through the District's website, and through other informal channels such as emails and letters.
Input from the stakeholder input process was reviewed and the list of possible new programmatic investments (totaling nearly $6 million) was narrowed to those investments which most-aligned with the District's Strategic Plan and could reasonably be implemented in the coming year. Cost estimates were produced, and then the list of possible investments was further winnowed to a level where District leadership felt the costs of the proposed new investments could be sustained. The result of this process yielded $2.3 million of new programmatic investments, including:
Kindergarten paraprofessionals

Special education teachers

Elementary teacher interventionists

Elementary social workers
Middle school guidance

Support for Restorative Practices rollout

EL and Multilingual liaison supports

District-wide security system design
The budget included $820,000 of savings from Central Office to offset the costs of new programmatic investments, predominantly in the form of reducing non-instructional operations and behavior coaches.
The result of these reductions and additions is a 4.36% budget increase over the current year.