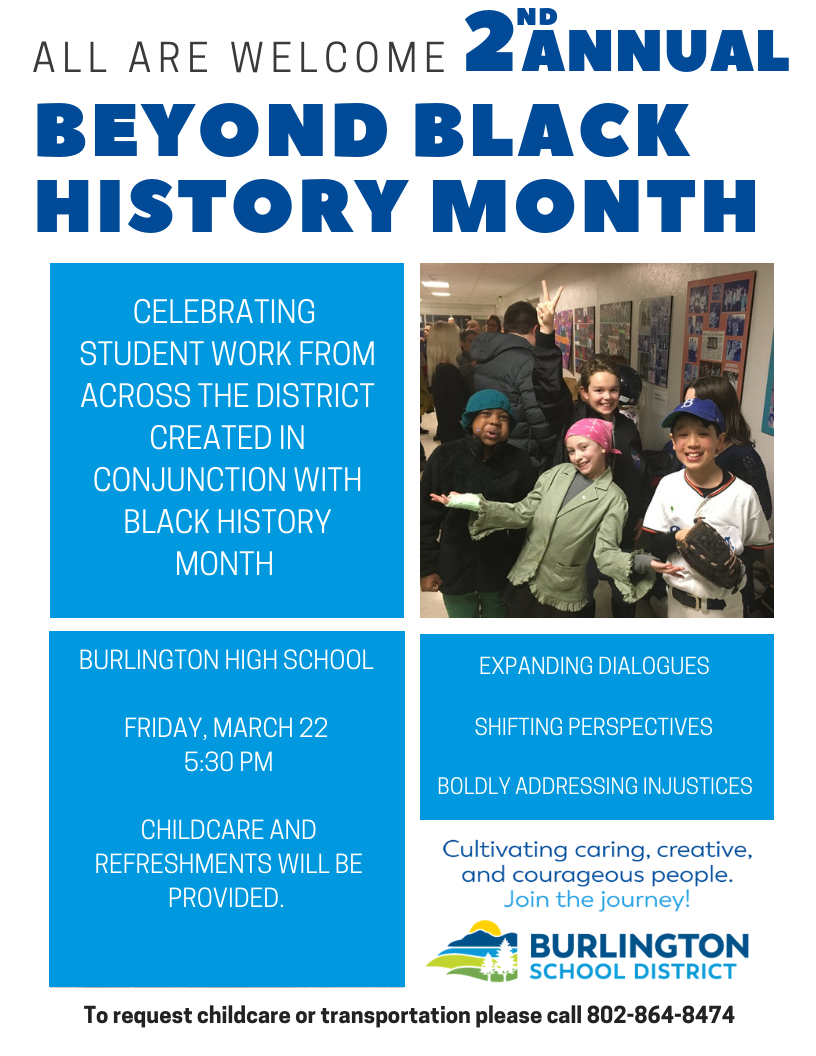 Save the date and plan to join us!
Continuing the spirit of inclusive curriculum, and recognizing that Black History does not end when March begins, BSD's Diversity, Equity, and Access Leadership Team is proud to announce our 2nd Annual Beyond Black History Month will take place on March 22nd from 5:30 to 7:30 PM at BHS. This inclusive, District-wide event once again aims to continue – not conclude – the community's momentum in expanding dialogues, shifting perspectives, and boldly addressing present-day injustices.
Join our students and staff for an evening of conversation, education, and reflection, featuring student-led discussions, performances, and presentations. Community partners will be on hand to offer resources related to diversity, inclusion, and community.
Childcare and dinner will be provided, more details to come. JOIN US!
Learn more or RSVP on our Facebook page.