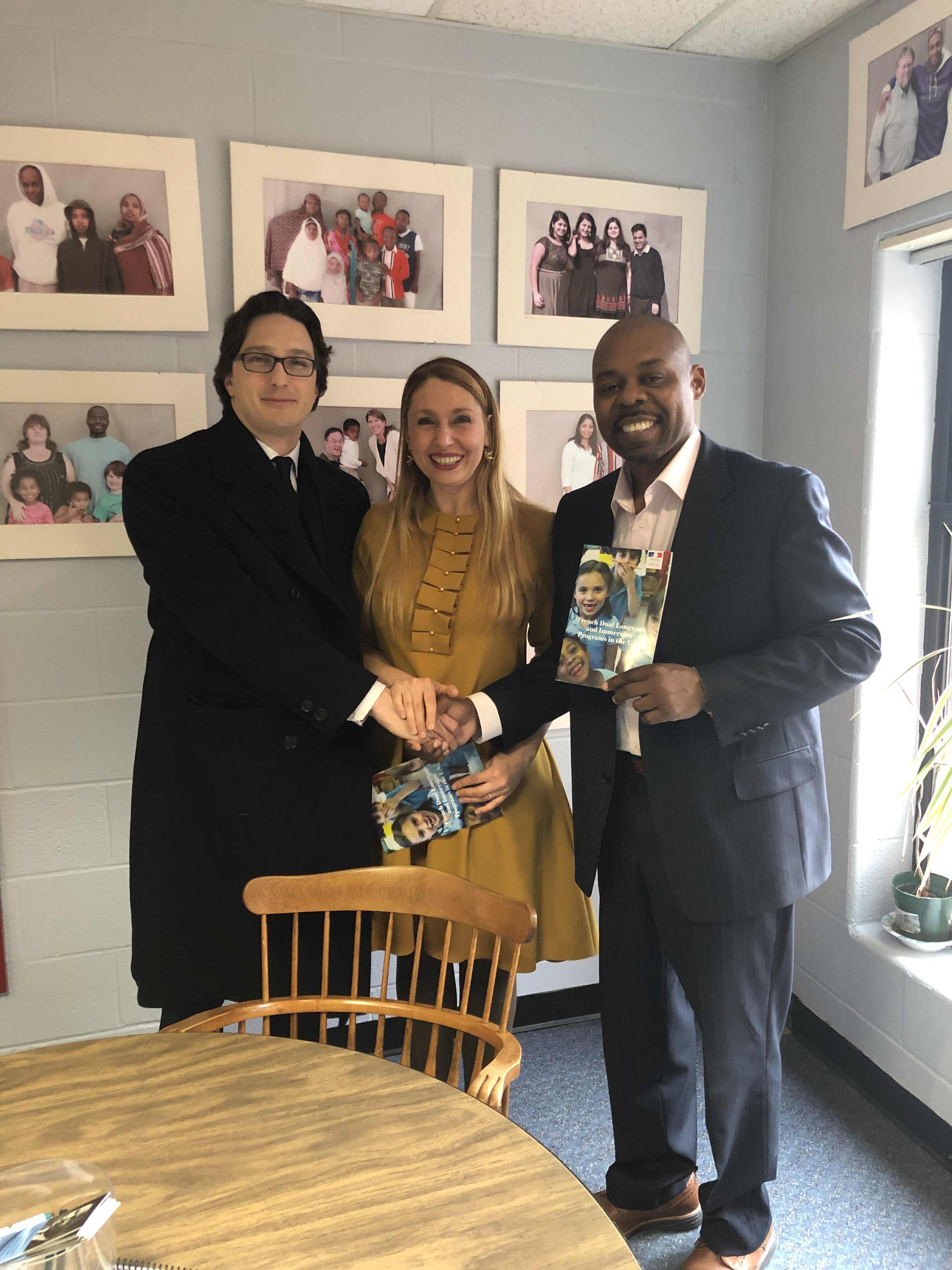 District Seeks to Begin Dual-Language Immersion Programs
Burlington School District is proud to announce a new partnership with the French Embassy to explore offering Dual-Language French and English Immersion programming in Burlington. As part of the partnership, the French Embassy will provide grant funding to support community members who want to get certified to teach this level of programming. The Embassy will also help recruit qualified instructors for the program and will provide BSD with start-up grant funds.
Community members who are interested in becoming certified, helping with programming, or providing program feedback and suggestions are welcome to email the District at superintendent@bsdvt.org.
"I am very happy to share this announcement as we have strategically been pursuing developing an enriched second language experience for Burlington students," said Superintendent Obeng. "We have been exploring a relationship and a path forward for the past two years and I am grateful to Consul General Arnaud Mentre, as well as K-12 Education Officer Edit Dibra, for the strategic and financial support that was needed to solidify this partnership for our students and staff."
Obeng noted that promoting authentic language programs throughout the District was a recurring theme during the 2016 strategic planning process and the benefits of two-way immersion include opportunities to narrow the achievement gap, increase academic outcomes, and reduce dropout rates, among others.
Obeng also noted that the two organizations are moving forward with the partnership but that it is difficult to provide an exact timetable for programming. "The next step for us is to work together to identify and establish a strong pipeline of quality instructors. Once that has been secured, we plan to sit down with community and staff members for consultation to hear what people hope the program will look like so that we can design programming and curriculum that best meets the needs in our District and city."