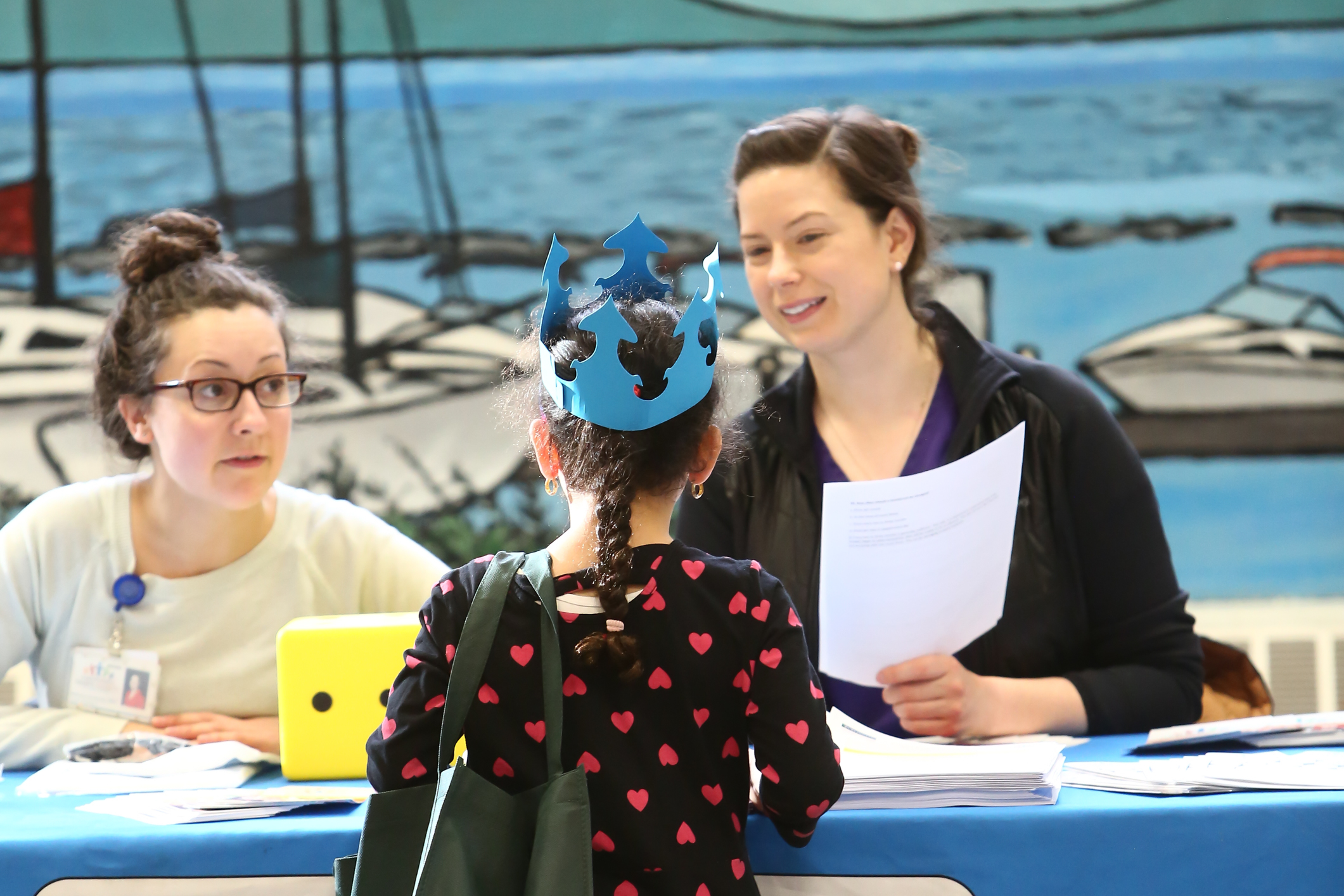 More than 125 community members joined another 60 event partners and staff for Burlington School District's "Community Health and Wellness Fair" Tuesday night at Burlington High School.  The nearly 200 participants were treated to free massages and acupuncture sessions, dinner, and dozens of giveaways and games… all in the name of health and wellness. Scroll down or visit our Facebook page for more photos!
Laura Nugent, Director of Student Support Services at BSD, was excited by the number of attendees. "This event was supported by the District Equity and Access Leadership Team, and our goal was to have more than 100 community members from our diverse community. Looking around the room, I am pleased to see we achieved that goal."
Nugent noted that in addition to parents and students currently enrolled in BSD schools, there were also retirees, pre-k families, graduate students, and people who came from outside of the city. Volunteers also transported New American families and several multilingual liaisons were present to guide families and make connections.
"I'm thrilled the district is able to have these meaningful partnerships to address physical and mental health needs," said Superintendent Yaw Obeng. "We know that these are national challenges and we are happy to be leading the way."
BSD's Mental Health Committee, made up of staff, community agencies and parent volunteers, coordinated the event and was also pleased with the number of attendees. "Health and Wellness is a universal desire and is something that is important for everyone in our community to be working towards," said Andrew Amabile, chair of the committee. "With that in mind, we wanted to have a diverse representation of vendors, presentations, and classes in order to appeal to the broadest audience possible and I think we achieved both goals."