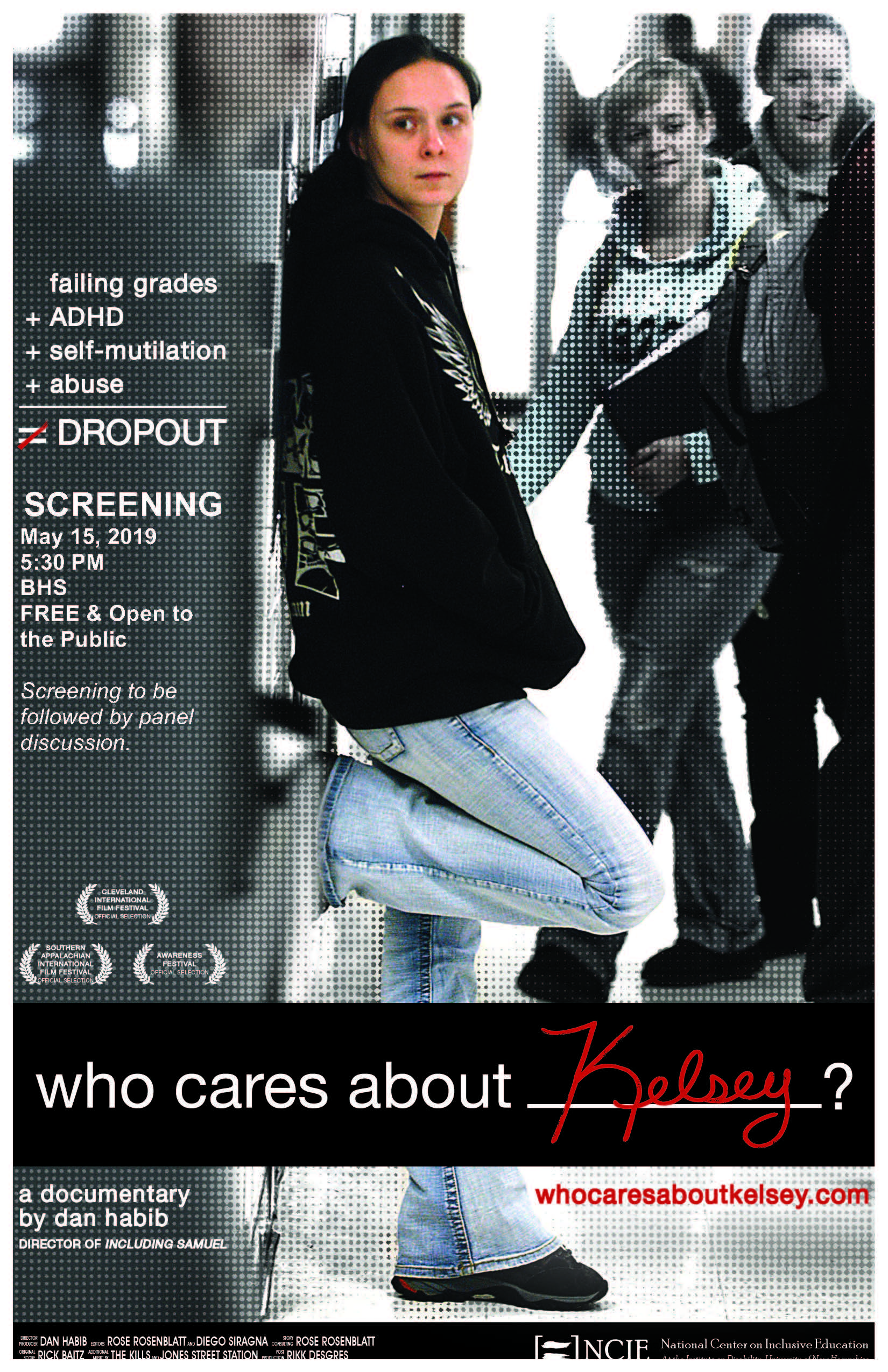 Join BSD's District Equity and Access Leadership Team (DEALT) on May 15th at 5:30PM in the BHS cafeteria for a special screening of the powerful documentary "Who Cares About Kelsey?" followed by a panel discussion.
Kelsey Carroll has one goal – to graduate from high school – and plenty of reasons why she shouldn't. She attends a school with one of the highest dropout rates in New Hampshire and has dealt with homelessness, sexual abuse, and ADHD. As a freshman, she didn't earn a single academic credit, but she did get suspended for dealing drugs. 'Who Cares About Kelsey?' is the story of Kelsey's transformation from a defiant and disruptive "problem student" to a motivated and self-confident young woman. Along the way, critical figures in her personal and educational life shape her coming of age and play important roles in an education revolution that's about empowering – not overpowering – youth with emotional and behavioral challenges.
All are welcome to view this powerful film and participate in this important discussion. Panelists will include mental health and student services experts, including:
Andrew Amabile, BHS School Psychologist
Jackie Corbally, Burlington Police Department Opioid Policy Coordinator
Josh Edelbaum, BSD Social Worker
RSVP or learn more on our Facebook page. Refreshments provided!
See the trailers here-
Extended Trailer: https://vimeo.com/47116118
Short Trailer: https://vimeo.com/44776919