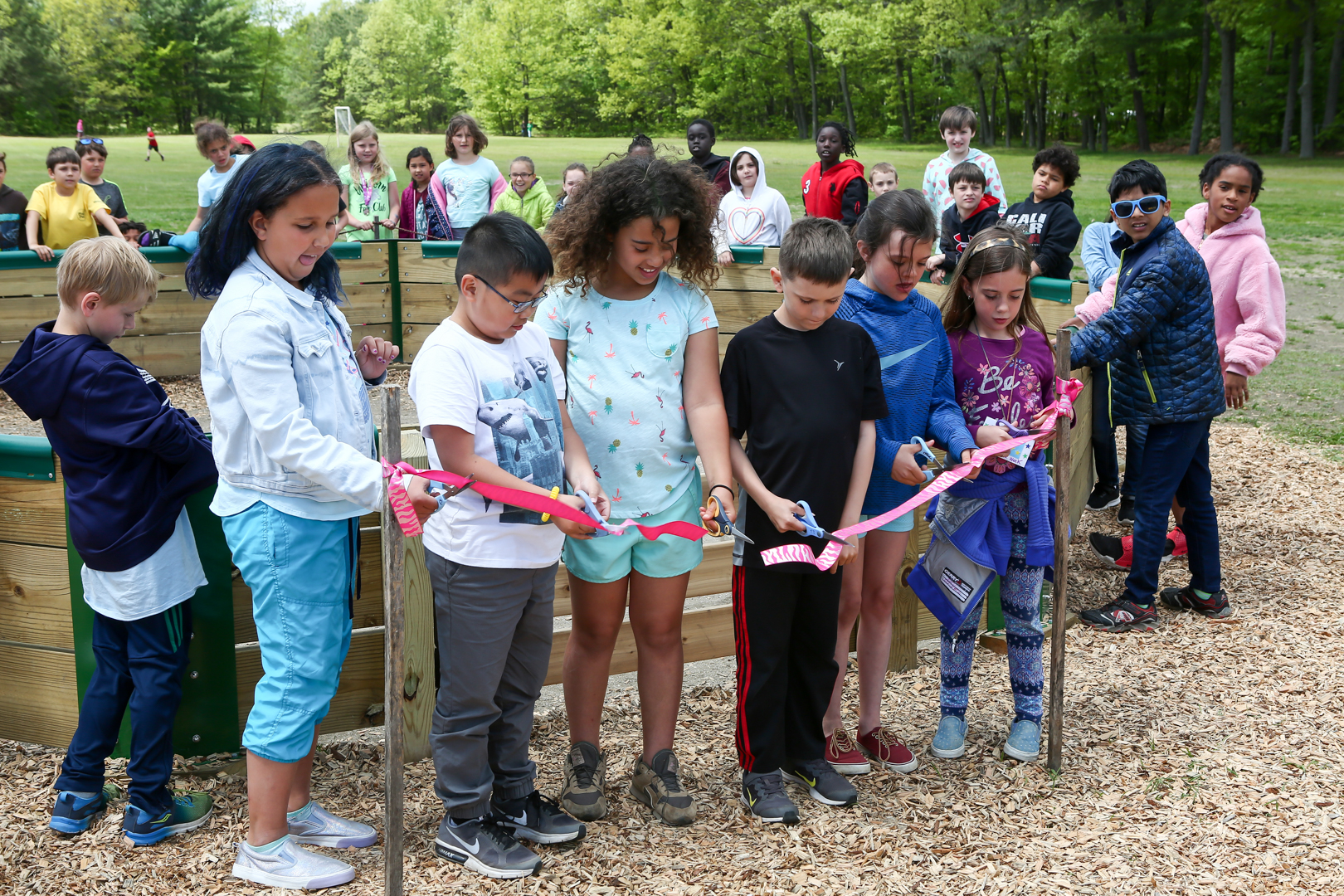 As part of BSD's 3rd-grade social studies curriculum (Healthy Neighborhoods Healthy Kids), students have to complete a service learning project to better their school community.  Flynn Elementary's students chose to build a pit for GaGa Ball, a game from Israel that is popping up in many local parks.
However, most GaGa pits require students to climb over the rails to get into it, which would exclude a population of the Flynn student body. Students at Flynn have been reading a lot of books about diversity and (dis)ability this year and one of the first things they said when planning for the project was, "but what about kids who can't climb, can't we put a door in or something?"
They began fundraising and asking for help; they raised the money for the hardware needed, property services approved the project and donated woodchips, the school's physical education teacher provided safety railings and teachers volunteered to build the structure. But students still didn't have enough for an ADA compliant door. They wanted to build the pit right and teachers really wanted to students to be able to realize their goal of providing an accessible structure, so a third-grade teacher recommended that the students reach out Laura Nugent, BSD's Director of Student Support Services. The students wrote a letter (read the full letter here!!) saying in part: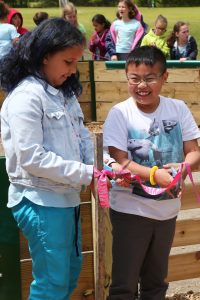 "We have some of the materials for a gaga pit, but not everything. We want an ADA doorway gate kit for our gaga ball pit because if someone cannot walk that well and we have a gate then they can get in easier! lf we have one of those climb over entrances then a kid that cannot walk that well or is in a wheelchair, won't be able to get in! So that is why we need the ADA doorway gate kit! So everyone can get inside to play!"
Student services happily provided the final funding to get the project moving and teachers began construction this past spring! On June 3rd, the school held a special ribbon cutting to recognize the hard work and compassion the students exhibited in the building of the project. Students who wrote the letter cut the official ribbon and played a game of Gaga with Superintendent Obeng, Director Nugent, Principal Van Nostrand, and the district's communication specialist. Check out the video and photos below and on our facebook page! 
Thank you BSD Board Chair Clare Wool, Fritz Senftleber, Bonnie Ryder, and Karen Priebe for attending and supporting the event, and special thank you to the Flynn third grade teachers for guiding, supporting… and BUILDING(!) this project: Allison Tinson, Bob Abbey, Matt Michalski.