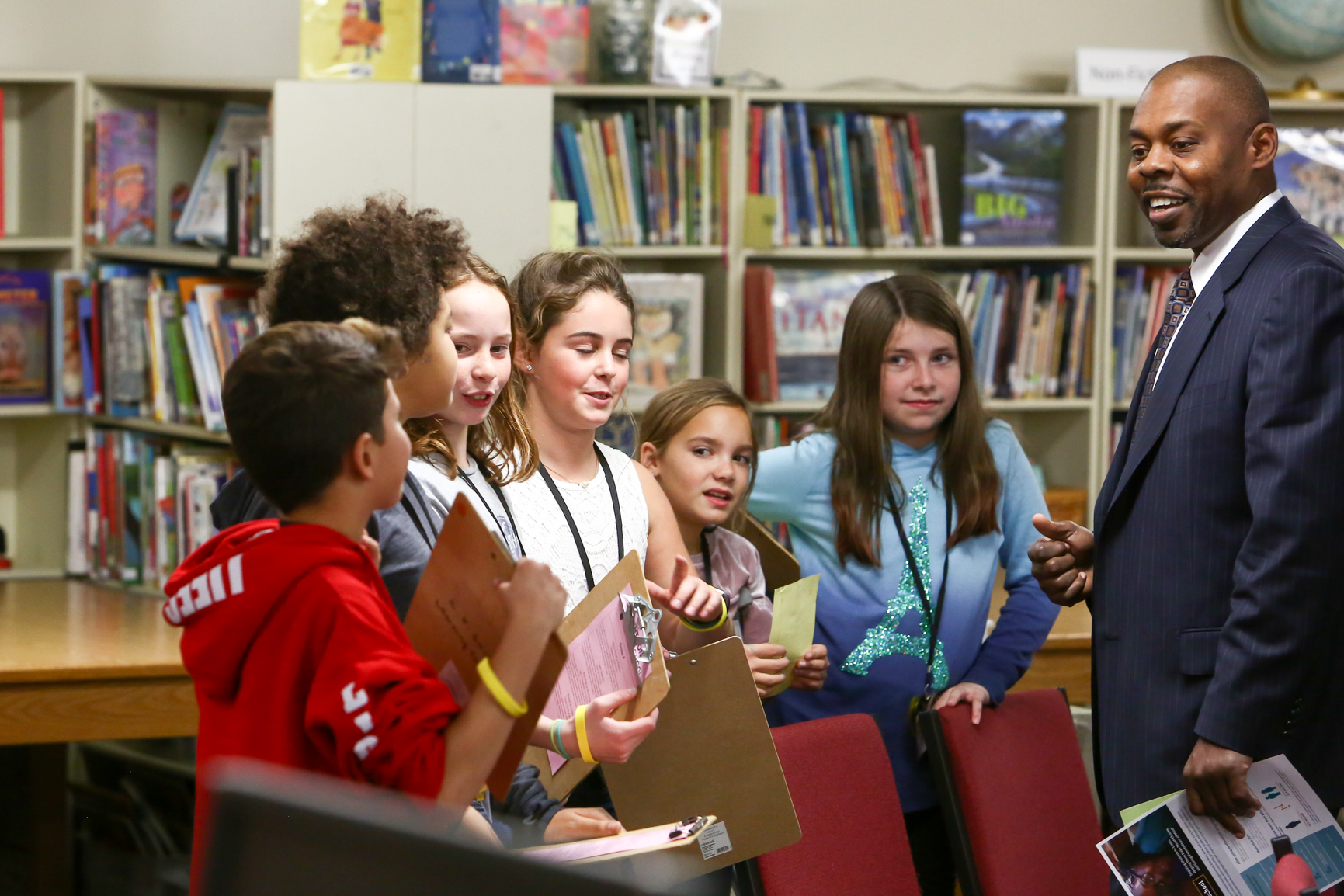 An open letter to the BSD and the Burlington Community
Greetings BSD Parents and Staff, 
This past June we presented our annual "Superintendent's Year in Review" to the Board. The process of creating this report is one of reflection at nearly every level of the District, with our communication team and I having the great honor of compiling, reviewing, and selecting from the many submissions of great examples of the work being done to meet our Strategic Plan goals.  
Since presenting that report and as I enter my fifth year as Superintendent, I've continued to reflect on my time at BSD. When I arrived at BSD, I had my work cut out for me. Looking at the District from an 'Effective Schools Framework' there was significantly more to address structurally than was realized. Some of the challenges I arrived to included: multiple leadership changes within the previous two years; financial instability with the AOE separating our financial accounts from the City, a deficit, and a failed budget vote; racial tensions that were well documented among students, staff and Board; high suspension rates; and crumbling school buildings with ADA challenges, all with the climate backdrop of stalled contract negotiations with our eight bargaining units. Still, I believed we had all the elements to be an exemplary district.
So we went to work on developing structures and processes for district alignment and operational confidence. The implementation of the 100 Day Entry Plan provided an opportunity to hear from stakeholders their urgent needs. The results revealed that BSD had not had a strategic plan in decades. Through support of key staff, we had great community engagement to develop our current strategic plan. We attended many meetings and events, and dialogued around stakeholder needs and wants. The hard work paid off with the Board approving a new Mission, Vision, Beliefs, and Strategic Plan Goals.  
With that work done, the focus shifted to supporting the structures and processes necessary to initiate foundational actions such as: 
Creating a 10-Year

Capital Plan for deferred maintenance, accessibility, and space constraints

Forming a District Equity and Access Leadership Team (DEALT)

Restructuring both the Business Office and Human Resources 

Instituting diversity hiring goals for the first time in the District (which we are meeting)

Hiring our first Achievement Gap Lead and Data Systems Coordinator 

Passing the largest bond in State history for a school re-build project that will transform our high school and technical center into 21st-century learning environments

Implementing Restorative Practices at every level, including Central Office. Because of this RP work and other efforts 

we've seen

a 40% overall decrease in suspensions 

and in December 2017, black students made up just 12% of all suspensions, lower than the total enrollment represented by this community (14%), resulting in a disparity index ranking of less than 1; both firsts for our District. 
We had to make some very difficult and at times painful and unpopular decisions to accomplish these goals and consider the needs and wants expressed while getting our finances headed back in the right direction. 
The hard work has paid off and led us to the point where instead of deficits, we have operated with a surplus for the last four years which we used to both reinvest into our students and buy down the tax rate. Community support has returned with voters approving the past four budgets by an overwhelming amount, in addition to approving borrowing for the Capital Plan and our BHS/BTC ReEnvisioning project. 
I am not saying that everything is fixed. There is so much more work to be done! But with these pieces in place and these initiatives moving forward, I am confident BSD is headed in the right direction. Because of this foundational work, I'm excited to announce that starting this summer, I will be working towards more community engagement in both the community and in our schools.
As I focus on RE-ENGAGEMENT TOWARD SUCCESS over the course of the year, I plan to visit PTOs, NPAs, and school staff meetings. I look forward to engaging with our EL and Special Education advisory committees and holding more Superintendent Chats at variable hours for people to attend. I will meet with our District's extended programming teams such as Food and Property Service, and make sure I spend time in our afterschool and alternative programs. Part of the plan is to collaborate with the community-based, equity-seeking groups that support our youth and to participate in more community events and causes. 
I'm also rethinking my classroom visitation schedule. Right now, I spend every Monday morning in schools. However, as the year progresses I often find my visitation schedule focuses less on classroom interactions and more on schools who need Superintendent support. This year, I will be working to schedule times in advance with teachers and principals, with the goal of protecting that meaningful classroom time in each of our schools and programs. 
So, how can you help? If you're a teacher who wants me in the classroom or a staff member who wants me to attend your program, let me know. If you are a parent or community member and there's an event you think I should attend or a community leader you think I should meet with, let me know. To sign up for a visit or suggest a community engagement opportunity, email superintendent@bsdvt.org.  
I will make every effort over the next year to be more accessible and engaged; I hope to see you out there!
Join the Journey, 
Superintendent Obeng 
P.S. To learn more about some of the initiatives you've read in this letter, visit https://www.bsdvt.org/district/superintendent/