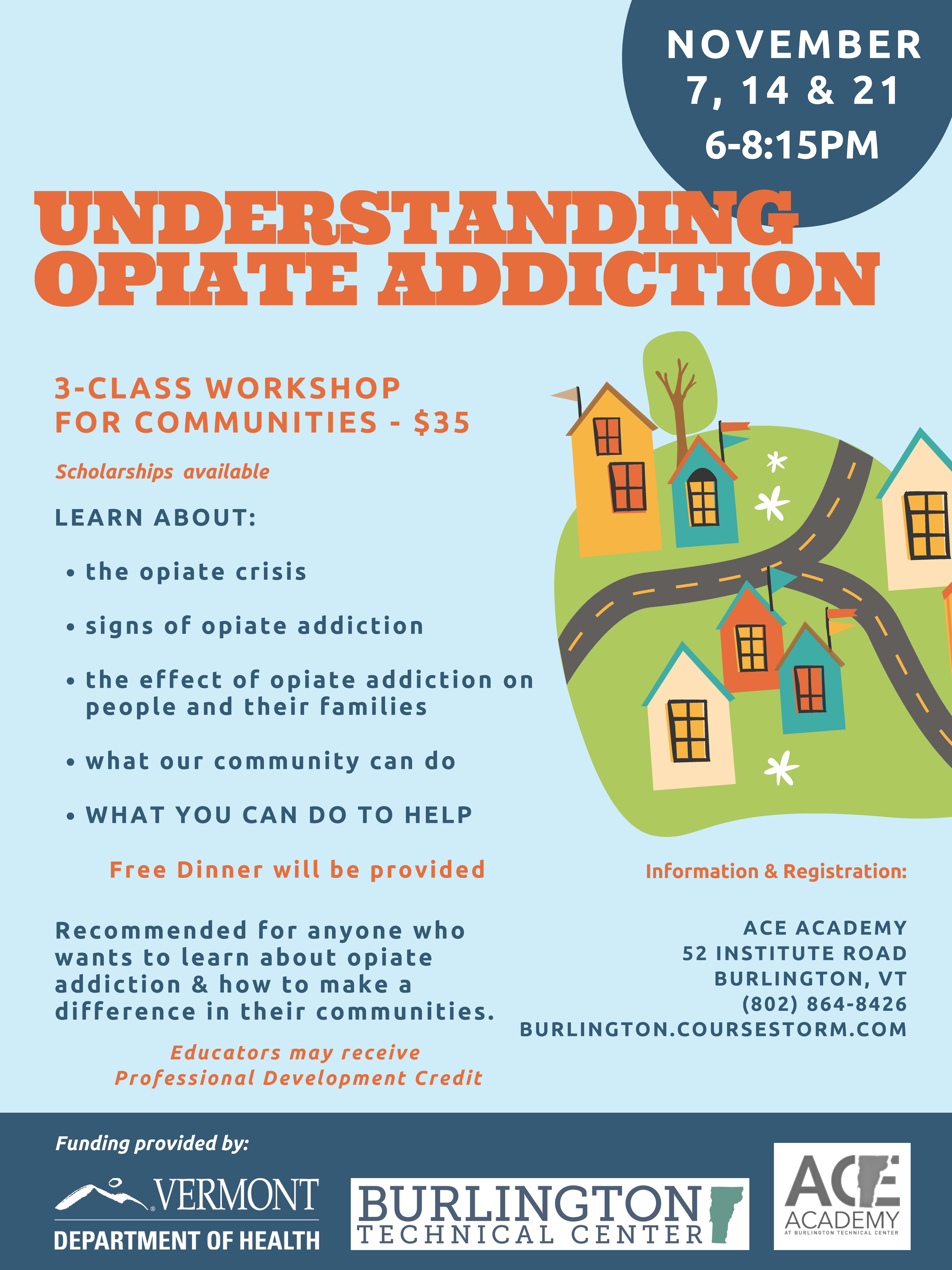 Three-Class Workshop for Communities comes to Burlington Tech's ACE Academy. 
Registration is now open for "Understanding Opiate Addiction." For the second year in a row, Burlington Technical Center's ACE Academy has partnered with the Vermont Department of Health to bring this important workshop to Burlington. The course will run on Thursdays November 7, 14, and 21 from 6-8:15 PM. The cost of the workshop is only $35, which includes dinner; educators in BSD may receive professional development credit and there are a limited amount of scholarships available.
Learn and share about the opiate crisis, signs of opioid addiction, the effect of opioid addiction on people and their families, and what you can do to help.  This workshop series is recommended for anyone who wants to learn more about how to make a difference in their community – parents, grandparents, educators, healthcare professionals, social workers, employers and anyone who has felt sad, scared, or frustrated by the use of opiates in our communities.  The workshop is participatory in nature so people can share their own experiences and ideas if they chose.