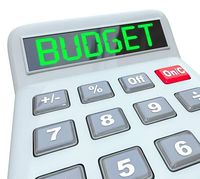 Budget season is here again and we want to hear from you!
Throughout the next few weeks and months, we'll be working hard to gather community and stakeholder feedback around budget priorities for the upcoming fiscal year.
Please see below for a number of ways to be involved.
Budget Survey
All BSD Stakeholders are encouraged to take a few minutes to fill out our fiscal year 2021 Budget Development Survey.
Budget Forums
General Budget Forum
November 14th at 7-8 PM, Hunt Middle School
Budget Forum with Special Education Focus
November 6 from 6- 7:00 PM, BHS
Budget Forum with English Learner Focus
November 6 from 6- 7:00 PM, BHS
Board and Committee Meetings
The community is invited to attend Board Meetings and/or committee meetings to understand how budget development is proceeding and to provide input during public comment.
Board Meetings are held on the second Tuesday of every month, usually at 6PM at Burlington High School. On occasion, there may be more than one meeting per month and/or locations may change. Please visit BoardDocs for the most up-to-date board and committee meeting information available.
Thank you!
-Your BSD Team
Join the Journey!