About this project:   HMS 6th Graders and Champlain College students teamed up to explore the following essential questions:
What is beauty?
How is beauty socially constructed?
How can we construct it differently?
Enduring Understandings: 
Diversity is beautiful. 
Beauty standards differ around the world. 
Be body positive and "own your face!" 
About the Project: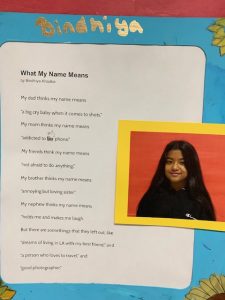 They introduced each other with "What my Name Means" Poems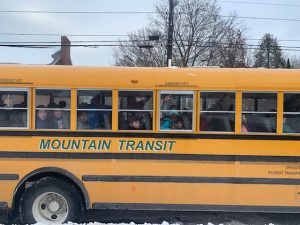 They traveled to Champlain College to meet their teams.
They explored and discussed diverse images of beauty from Teaching Tolerance Beauty Images
HMS 6th Graders read the book "Ugly" by Robert Hoge.  They watched and discussed Robert Hoge TedTalk "Own your Face"
They worked in collaborative teams to create Guerilla Art Projects to spread beautiful messages out to the community.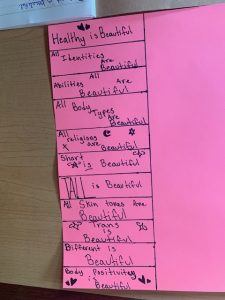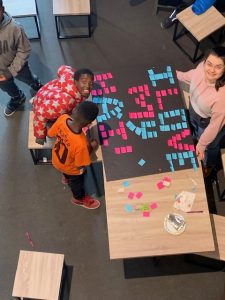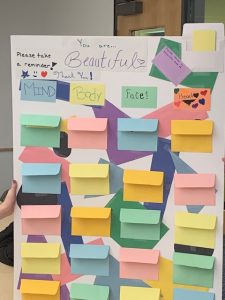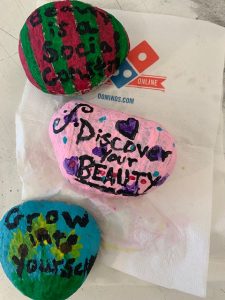 Instead of just exploring traditional standards of beauty found in the media, students explored many identities and sought out ways to install beautiful messages to lift people up. Projects were installed at Champlain College and Hunt and were intended to reach and inspire a wide range of identities.
Key Partners: Lee Slocum Orlando, HMS 6th grade teacher, Kristin Novotny, Champlain College Professor, and Autumn Bangoura, Equity Instructional Leader