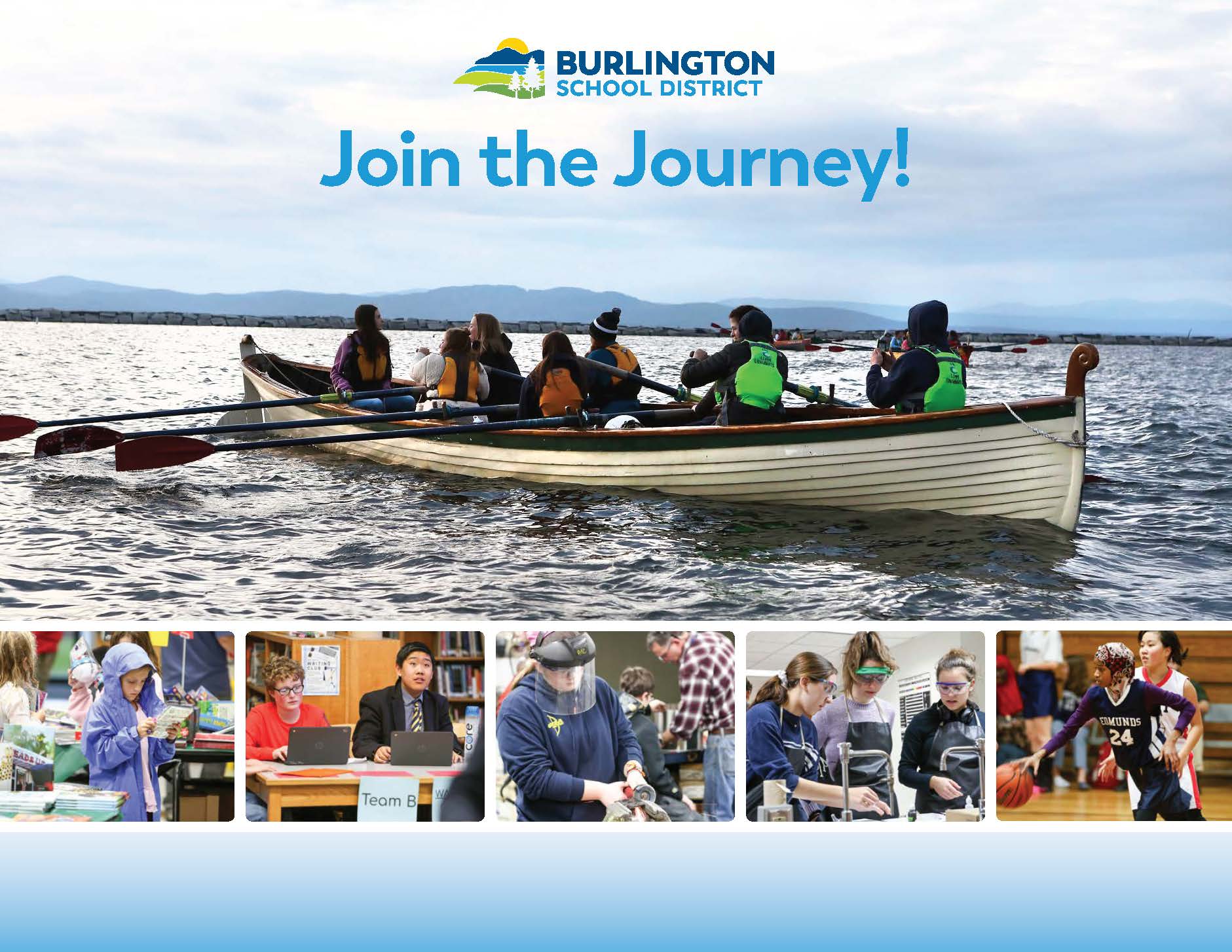 "Join the Journey!" Offers a Look into BSD's Work Educating Burlington's Students
The Burlington School District's vision statement offers a very clear call to action for the Burlington community. "Cultivating Caring, Creative, and Courageous People- Join the Journey!" But what does it mean to "Join the Journey!"? BSD's new video aims to explore that question, looking at some of the amazing students, parents, and staff who make Burlington School District a truly special community.
Take a look!
Superintendent Obeng premiered the video at Burlington's Board of School Commissioners meeting on Tuesday, November 19th. "This is the culmination of many conversations and ideas about how to share the good work happening in our District," said Superintendent Obeng. "I have had this idea for a video highlighting our school district for a few years now and it is great to be able to finally share that vision with our community. There are so many amazing things happening in our District that we often don't get a chance to really highlight everything that we have going on."
Obeng also noted the goal was to create this video as a first-look or overview of BSD, with the intention of developing a series of program-specific videos going forward. "This is the first of what we hope will be many highlight videos which will offer the community a glimpse into the wonderful programming accessed by our students with the support of our teachers, staff, and parents."
Burlington's Regional Educational Television Network (RETN) played a critical role in supporting the creation of the video. In addition to RETN and the individuals interviewed in the movie, Superintendent Obeng and the Burlington School District wishes to thank the following individuals and their teams for their help with and support of this project: Doug Davis, Pat Matton, and the Burlington School Food Project Crew; Russ Elek; Christy Gallese; Noel Green and Teresa Giallorenzo; Pat Hulbert and Carol Renca; Phuket Jennings; Kelly McDonald and Nathan Lavery; Cheryl Niedzwiecki; Laura Nugent; Len Phalen and Tina Desautels; Victor Prussack; Tracy Racicot; Bonnie Ryder; Mattie Scheidt and Shannon McDuff; Kate Stein, Jeff Hayes, and Michael Leonard; Donald Van Nostrand; and Shannon Walters and the BHS Library Team.
Join the Journey!