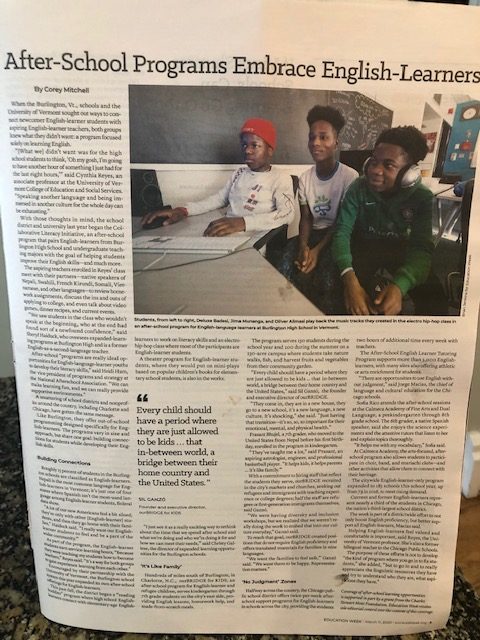 On March 10, Education Week published "New Breed of After-School Programs Embrace English-Learners," featuring BSD's efforts alongside efforts being made in Chicago and Charlotte. The article ran in both the print and online editions. It discusses our partnership with UVM and "Reading Buddies" at Sustainability Academy, mentions the BHS theater program, and features images of "Electro Hip Hop" at BHS! Read the article today!
In 2019, BSD partnered with the University of Vermont College of Education and Social Services to launch a program designed to pair UVM Literacy students with English Learners at Burlington High School. Education Week became aware of the story and stayed in contact with the District over the course of the following school year, keeping track of Afterschool programming designed to reach out EL community.
Thank you to Education Week for taking the time to learn more about our programs, and thank you to the MANY students and staff who contributed to the story.
Join the Journey!