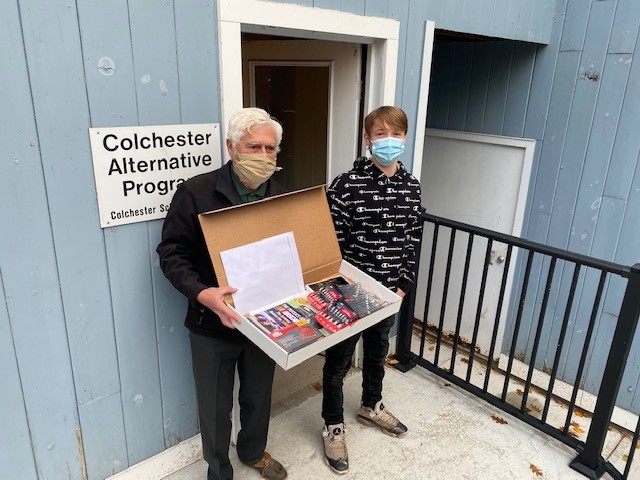 Dominick was awarded the 2020 Golden Wrench Award by the Vermont Automobile Enthusiasts Classic and Antique Car Club. This award is given to 16 high school juniors across the state of Vermont in recognition of students in Vermont's automotive programs for their hard work, dedication and knowledge in the field.
Dominick is a student in Burlington Technical Center's Auto Tech program and attends Colchester High School.
Winners of the Golden Wrench award receive:
$1,500 worth of top of the line Mac Tools
a letter of commendation
a copy of the book "The Physics of NASCAR, The Science Behind the Speed" by Diandra Leslie-Pelecky
a one-year membership to the Vermont Automobile Enthusiasts
tickets to their show in Stowe
Great job Dominick and Mr. Church! Congratulations on a job well done!