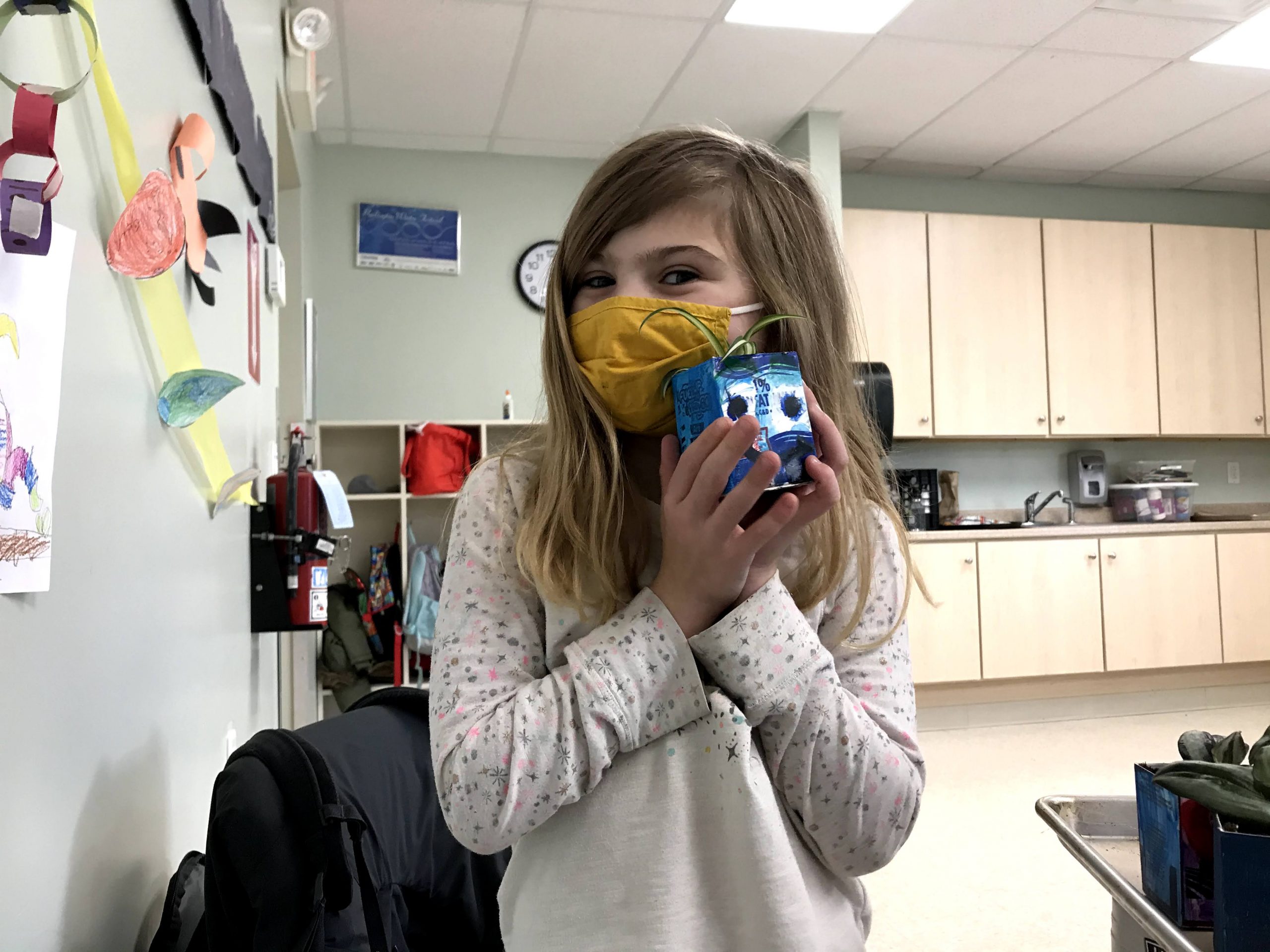 Burlington School District's Child Care K-5 students have been creating a mobile garden space as part of the kidsgardening.org "Carton 2 Garden" project. Their garden project received one of 5 Elementary level prizes nationwide from KidsGardening.org of $1,000! To enter the contest, students and educators designed projects re-purposing milk and juice cartons to build and enhance their school garden while engaging in hands-on experiences and creating teachable moments focusing on environmental stewardship, sustainable packaging, and healthy living.
Students applied varied skills and knowledge that they developed focusing on plant growth and care, environmental stewardship, teamwork, and community activism. The project was also designed to help build community and connection, something that has been more difficult with remote learning.
Additionally, the mobile tranquility garden was designed to create a space that helps students reduce the stress of uncertain times. The garden is intentionally mobile so it could shift and change as needed to accommodate changes in the learning environment.
Together with support from BSD Food Service, CP Smith Elementary School, Burlington Parks & Recreation, Claussen's Florist & Greenhouse, and families, students designed their Carton 2 Garden mobile indoor tranquility garden to combat the chaos and challenges faced during these uncertain times. Congratulations to both students and teachers on this exciting prize!
For more information about this year's winners, visit the contest winners page on the Carton 2 Garden website.