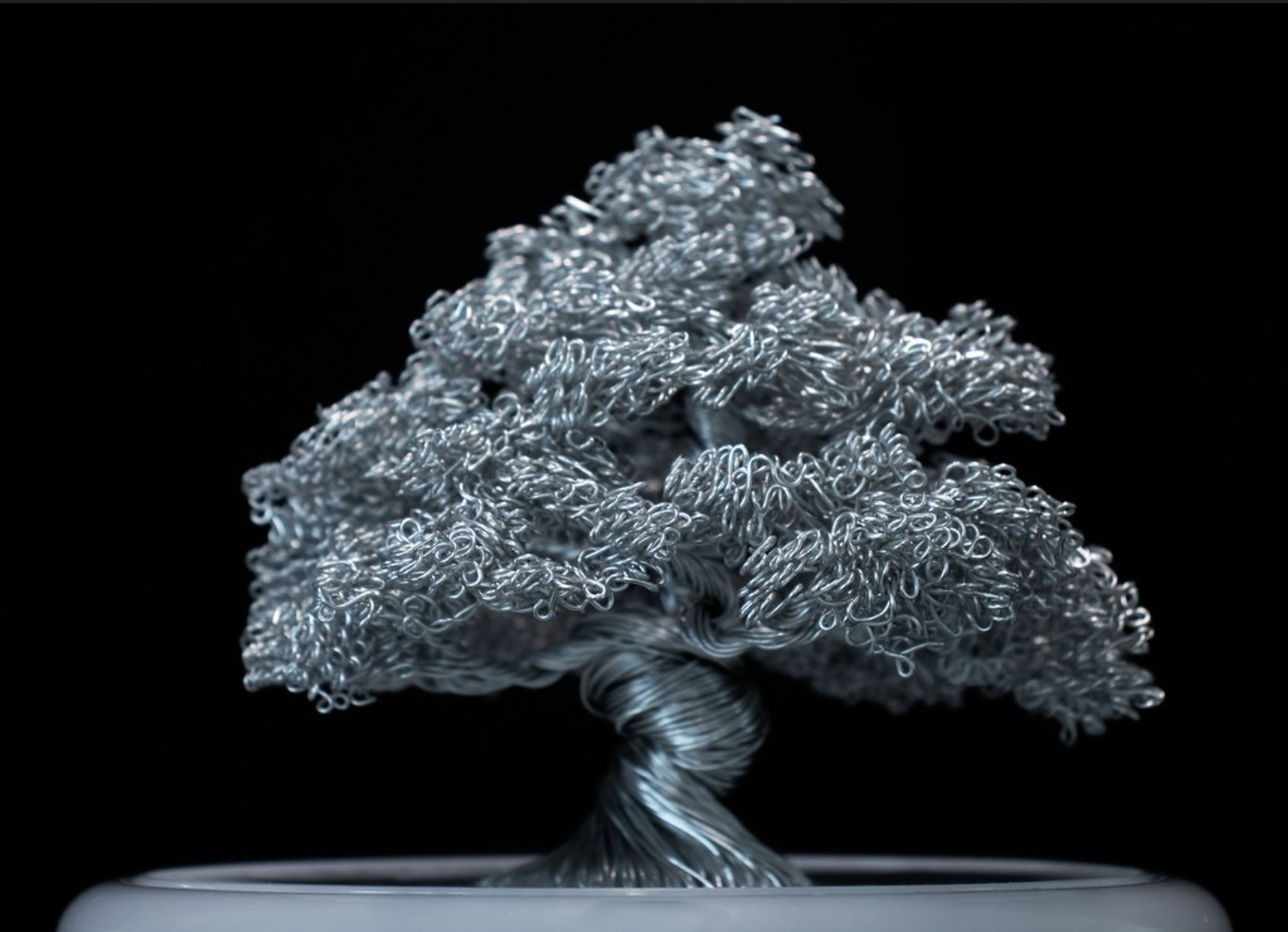 Burlington School District (BSD) is pleased to announce that 13 student artists from Burlington Technical Center (BTC) have been named 2021 Scholastic Art Award Winners. The winners are all enrolled in BTC's Digital Media Lab and Design Illustration Programs.
"When I heard 13 BTC students were being recognized, I was proud but not surprised," said BSD Superintendent Tom Flanagan. "I have been so impressed with our BTC students. They are smart, creative, and dedicated, and I am happy to see them being recognized for their achievements." Flanagan noted that while winners represented schools across the state, BTC was the only Technical Center on the list to have student winners.
"I am incredibly proud of these students and their tremendous achievements. I am so happy to have their hard work, talent, perspectives, and voices acknowledged," said Ashley Stagner, Art Teacher at BTC. "With the exception of two students, all of the work entered was completed during their enrollment at BTC while balancing COVID, remote learning, and general unpredictability. The fact that they were able to create such strong works is a reflection of their strong artistic abilities and desire to create art."
BTC's Director Jason Gingold said of the students, "I am amazed at the creativity, craft, and beauty of the work our students have developed at BTC. The students' time, commitment, and work really shows the quality of their skills, as well as the quality and depth of the Design Illustration and Digital Media programs. We are very proud of the students and their effort to display who they are as artists."

Students have placed in the categories of Gold Key, Silver Key, and Honorable Mention. All Gold Key works go on to the National Level for further award and scholarship opportunities. Two students also received American Visions & Voices nominations. American Visions & Voices Nominees are five works, from across all categories and grades, selected from those earning Gold Keys as the "Best-of-Show" for each local program as nominees for the American Visions & Voices Medals. These works will be considered at the national level for American Visions Medals.
All students will be recognized at a Virtual Awards Ceremony on Saturday, March 6th.. The Brattleboro Museum & Art Center, which serves as the Vermont affiliate for the Scholastic Art & Writing Awards, will host student work from February 19th through March 6th.
Congratulations to Burlington Technical Center 2021 Scholastic Award recipients! 
Ella Ambroggio – Grade 11 (BHS)
Light and Water – Gold Key, Drawing & Illustration
Colorful Lady – Silver Key, Painting
Self Portrait Color – Honorable Mention, Painting
Building – Honorable Mention, Drawing & Illustration

Emma Baldwin – Grade 12 (BHS)
Scream – Gold Key, Drawing & Illustration

Greta Gibson – Grade 12 (BHS)
Self Portrait – Gold Key, Painting

Kassidy Jay – Grade 11 (CVU)
Moving Swings – Silver Key, Photography
Walnut Brain – Honorable Mention, Drawing & Illustration
Playground – Honorable Mention, Photography

Zachary LaDuc– Grade 12 (CVU)
Toxic Media – Honorable Mention, Art Portfolio

Heather Anne Lee– Grade 11 (CVU)
Hand Portrait – Gold Key, Drawing & Illustration
Memory of Grandma – Gold Key, Drawing & Illustration
Portrait – Silver Key, Drawing & Illustration
Robotic Lizard – Silver Key, Drawing & Illustration
Skull Still Life – Silver Key, Drawing & Illustration
Fish in a Wishing Well – Honorable Mention, Painting
Dystopian Subway – Honorable Mention, Drawing & Illustration
Lea Mihok– Grade 12 (BHS)
All My Stories – Gold Key, Writing Portfolio

Patient Mwibeleca– Grade 11 (BHS)
Sylvi – Gold Key, American Visions Nominee, Photography
Sylvi Sunshine – Honorable Mention, Photography
Alanna Nguyen-Kenney– Grade 11 (SBHS)
Skeleton Hangout – Silver Key, Comic Art
Inktober Panels – Silver Key, Drawing & Illustration
Origami Cats – Honorable Mention, Comic Art
Lillian Novak– Grade 12 (BHS)
Untitled – Gold Key, Painting
Untitled – Gold Key, Digital Art
Untitled – Silver Key, Digital Art
Untitled – Honorable Mention, Digital Art
Untitled – Honorable Mention, Painting

Gavin Roberge– Grade 12 (CHS)
Creative Writing Portfolio – Honorable Mention, Writing Portfolio
Muriel Spell– Grade 11 (SVU)
Tree – Gold Key, American Visions Nominee, Sculpture
Spiral Hall – Honorable Mention, Drawing & Illustration
Elena Spencer– Grade 11 (BHS)
Chapel – Silver Key, Photography