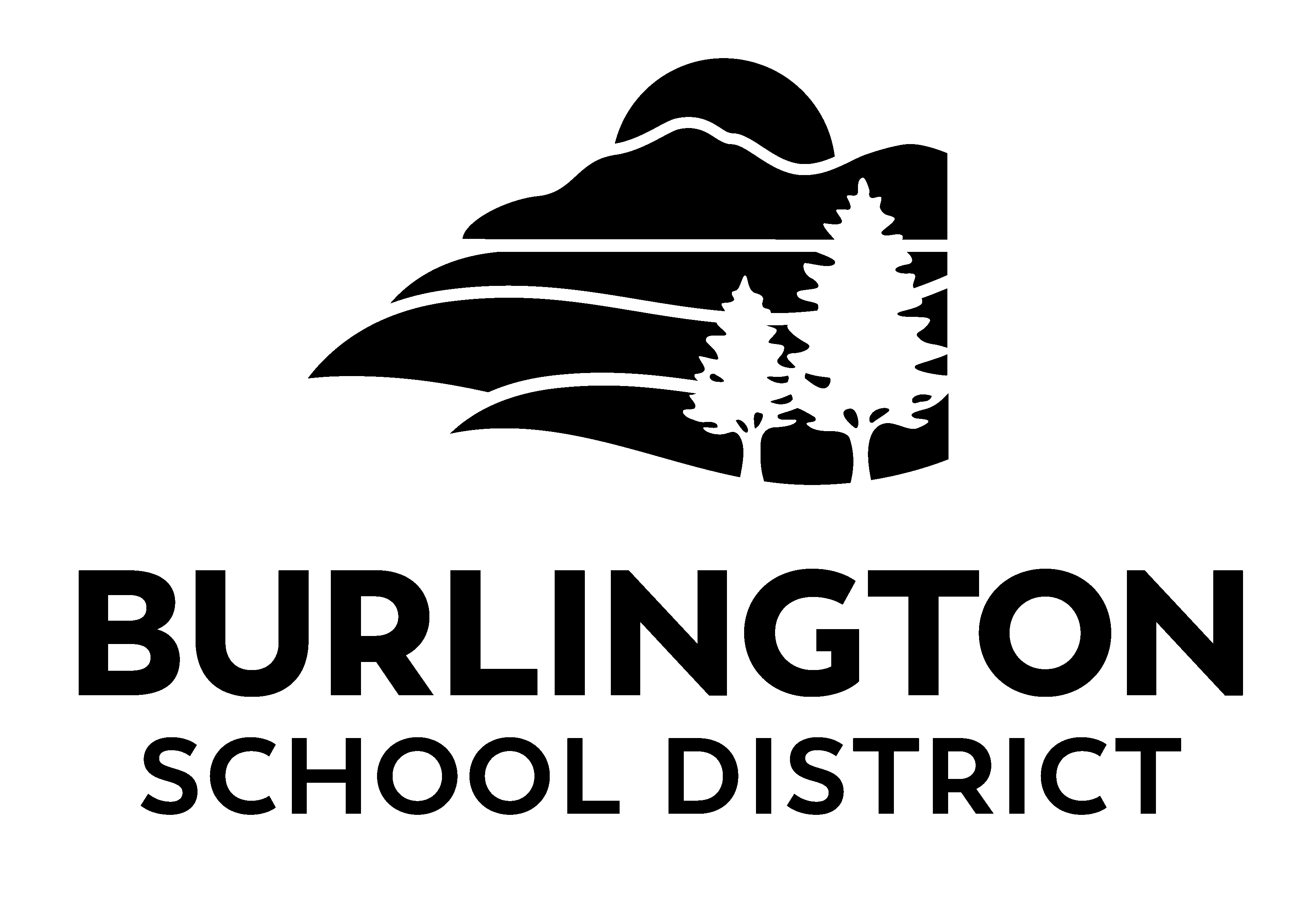 June 7, 2021
Hello BSD Community and Happy Pride Month! This month commemorates the Stonewall Uprising in 1969 in Greenwich Village and celebrates the activism and accomplishments of the LGBTQ+ community. As I walk around schools, I am so happy to see signs adorning our walls lifting up the LGBTQ+ community, sharing stories of love, hope, and inspiration. I have encouraged our staff and principals to continue to support this type of expression and to take time in schools and classrooms to create space to celebrate the LGBTQ+ community and acknowledge our work to create inclusive environments for our LGBTQ+ students and staff. I know there is more work to be done, but I am grateful to be in a District that recognizes that love is love and that wants to do more around this civil rights issue.
As we gear up for the end of the school year, I want to say thank you to all staff, families, and students for the hard work to get through this school year. As we end the school year COVID restrictions continue to be lifted around us, including the use of masks in many areas. BSD will continue the practice of wearing masks and practicing social distancing throughout the school year. Our team will be meeting this week to discuss masks during summer programs and into next school year; once we have more information we will let you know.
I am looking forward to seeing many of you at the graduation and promotion ceremonies happening over the next week! This is my first time being able to celebrate with you all, and I plan to be at as many of these events as possible.
Have a great week,
Tom
Summer Programming – On Wednesday I joined Mayor Weinberger to announce an expansion to our summer programming. This includes offering new programs, expanding ones already in operation, and helping partner programs expand their programs as well. Some of these programs, like SOAR, are full for the summer and others, like the Racial Justice Academy, are registering students now. More information will be available on our website later this week; in the meantime, you can watch the press conference here and find an updated list of the City of Burlington's offerings here.
BHS & BTC New Building – We continue to build out the timeline for the construction of a new BHS and BTC campus. As I mentioned previously, we know we will need to come back to voters with a request for additional bonding authorization. While we initially thought this could be as early as this November, based on discussions with our real estate advisors and our consulting architect, we have determined that the most realistic approach would be to direct our efforts toward a March 2022 bond vote. That goal is ambitious but achievable if we move through the site search process quickly. Our team has also been hard at work developing a more thorough timeline. The following is a high level and aggressive timeline, with dates that are approximate:
Phase 1 – Site search and evaluation, identify priority sites: 5/21 – 7/21 (2 months)
Phase 2 – Preliminary due diligence/conceptual site design/high-level cost estimating, identify priority site: 7/21 – 11/21 (4 months)
Phase 3 – Secure site through option agreement if needed, perform detailed due diligence, design, and permitting: 12/21 – 6/23 (18 months)
Phase 4 – Construction docs, bidding, construction, occupancy: 6/23 – 9/24 (15 months)
Edmunds Principal Search – I am pleased to let you know that the EMS Principal Hiring Committee has been hard work the past several weeks. We received a number of qualified applications for the position, and the hiring committee conducted five in-person interviews and is happy to announce three strong finalists for the EMS principalship. The candidates are Dr. Eduardo Sindaco, currently serving as a Wraparound Services Manager in Houston Independent School District; Sabrina Westdijk, currently the assistant principal at Edmunds Middle School; and Kerri A. Wyman, currently an assistant principal at Central Community Elementary School in Maine. Tonight candidates will participate in a virtual Community and Staff Forum from 6 to 7:30 PM live via Zoom and the District's YouTube channel. Please feel free to join us; for more information on each of these candidates, please visit our website to see full candidate bios.
Special Education Review – We have been working with Ability Challenge to assist our Student Support Services office to explore and implement processes to support teachers and students in our district. We received their report last week, which gives a series of recommendations based on interviews of stakeholders and data collected during this collaboration. We will bring the report to the Personnel and Curriculum Committee Meeting this Wednesday, June 9. I believe we are in a good position to take advantage of this opportunity to build momentum, drive real improvements in outcomes, and create real equity and inclusion for our students with disabilities. Please stay tuned and stay engaged.
Strategic Plan – Recently we launched our strategic planning process! To begin Phase 1, we are recruiting community members to help us begin to gather stories and insights from BSD stakeholders utilizing a process known as "empathy interviewing." This week we will also send out more information regarding the coalition of community members we are building to lead this work. If you're interested in being on the coalition or participating in the empathy interviews, please reach out to Victor Prussack (vprussac@bsdvt.org) or see your email for more information.
Last Chance to Participate in Travel Audit – As the year wraps up, you still have a chance to help us create better travel plans. Please use our digital Travel Audit tool to pinpoint problems on your commute and send them directly to the team working on creating these plans. Cracks in the sidewalk? Too many one-way roads? Congestion? Lack of bike lanes or crosswalks? Busses at capacity? Let us know any and all issues you may have!
Director of the Year – Congratulations Heather Torrey! Our Assistant Director of Food Services was named Director of the Year by School Nutrition Association of Vermont! Thank you, Heather and the Burlington School Food Project for all you do!
Master in the Middle Level Education Award – Congratulations to Jana Fabri from Hunt Middle School, who won the Vermont Association for Middle Level Education's "Master in the Middle Level Education Award" for 2021. The Master in the Middle Level Education Award is awarded to a veteran teacher with four or more years of experience teaching young adolescents using middle level practices. Great job!
School News
BTC – Burlington Technical Center's Recognition Night celebration is June 8th at 6:30 PM! We plan on celebrating our seniors and students who have completed two years of BTC programming and their accomplishments.
CP Smith
Walk of Ages – Mrs. Kissell's Class Participates in the Heineberg Center's Walk of Ages: On Saturday, May 22nd Mrs. Kissell's second-grade class participated in the Heineberg Community Senior Center's Walk of Ages with their grandfriends. This third annual Walk of Ages is held each year to raise money for the wonderful programs provided for area seniors by the Heineberg Community Senior Center. Mrs. Kissell's class raised over $725.00 for this great cause through their participation. Kudos to Mrs. Kissell's class for their amazing support of their grandfriends!
Tower Keepers – Ms. Spinner's second graders have taken on the important role of Tower Keypers and have been performing the important community task of opening up the Ethan Allen Tower a couple of days each week recently. Their efforts have made it possible for visitors to enjoy the unparalleled views from the top of the park. Thanks to Ms. Spinners second graders for their community stewardship!
BHS – Last Wednesday BHS Faculty and staff hit the streets to deliver caps and gowns to our seniors. We are also seeing banners going up on Church Street and across Main Street to celebrate our seniors. Lots of celebrating is happening!