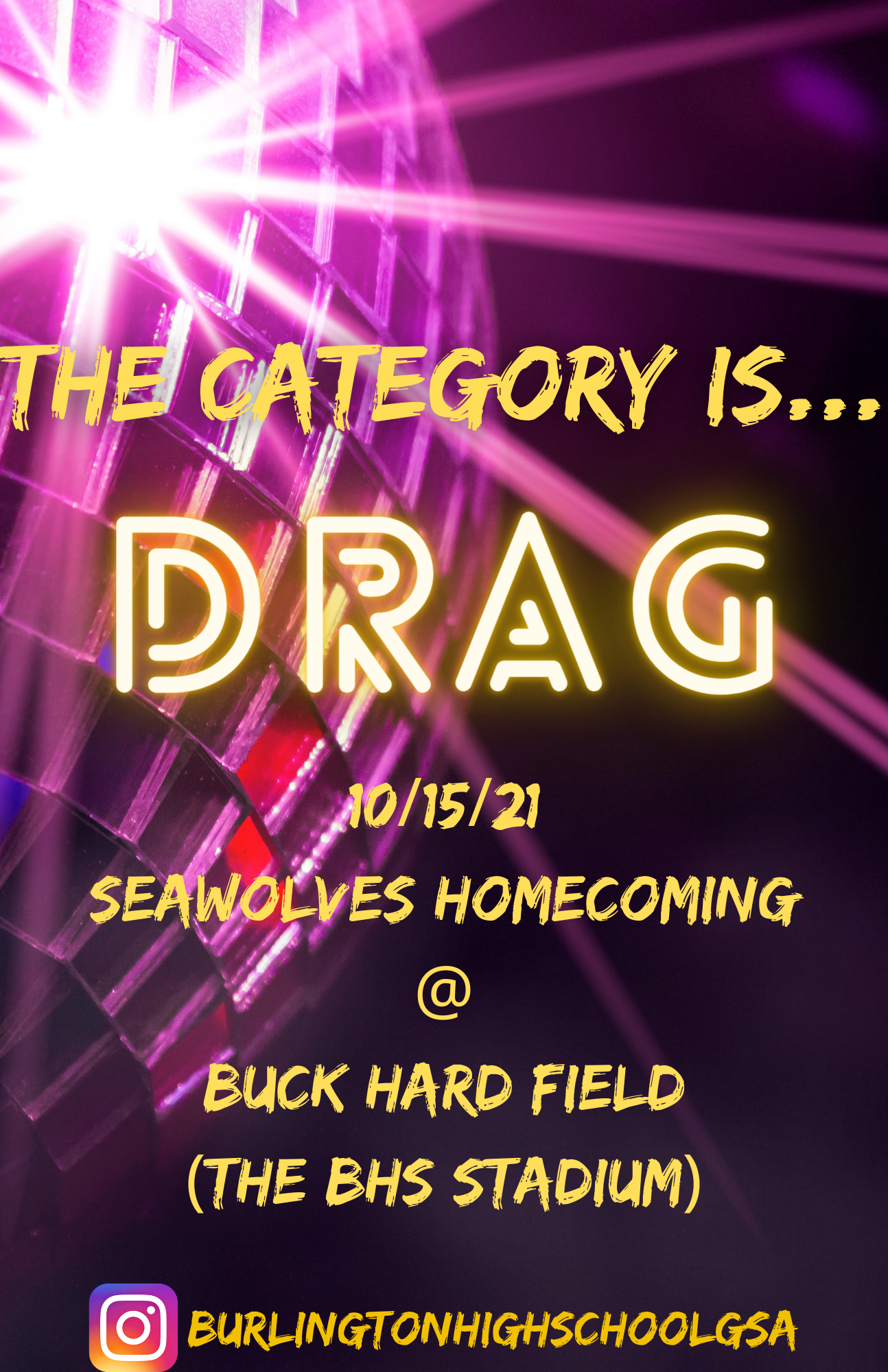 During Friday night's Burlington, South Burlington, and Winooski SeaWolves football game at Buck Hard Field, the Gender Sexuality Alliance (GSA) groups from Burlington and South Burlington high schools will host the first-ever (and annual!) Drag Ball in support of the LGBTQIA+ community. Students and staff from both schools will strut their stuff on the field during halftime to showcase a long-standing cultural tradition of the LGBTQIA+ community.
"Forget the Super Bowl. THIS is the halftime show you want to see," said Andrew LeValley, BHS teacher and GSA advisor. "The students from these two schools have worked incredibly hard to put on a great show and I am so excited for them to get this opportunity."
"I am grateful to our students and SBHS students for having the courage to put on this event and for working together to promote equity and show support for the LGBTQIA community," said Burlington Superintendent Tom Flanagan. "I know this will be the first of many incredible, student-led activities and I cannot wait to see these students thrive during Homecoming Weekend."
The Athletic Directors from the three schools Mike Jabour (SBHS), Quaron Pinckney (BHS), and Sam Jackson (WHS) are also looking forward to supporting this halftime show. "We are allies who demonstrate unwavering support for anyone who identifies as LGBTQIA+. Our Drag Ball is a great opportunity for all schools involved to unite, spread love, show genuine support, and uplift the voices of a too-often marginalized community," said the directors.
Those in attendance are encouraged to wear rainbow colors in support of the students. Tickets for the halftime show and football game can be purchased at Buck Hard Field on Friday night; tickets are $4 for general admission and $2 for students and senior citizens.