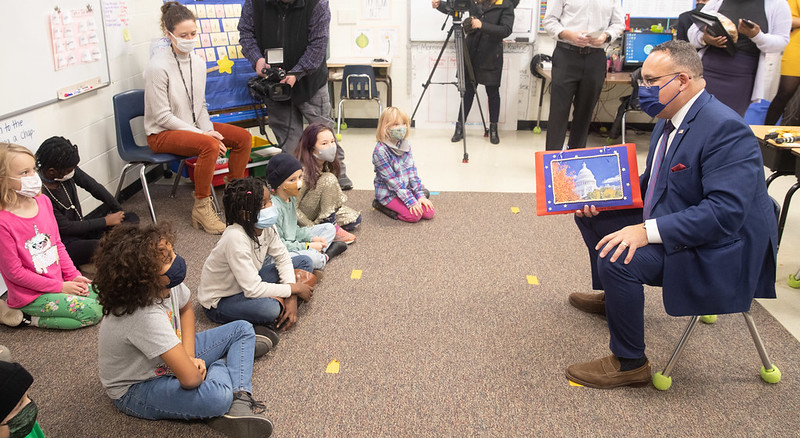 Last month we welcomed United States Secretary of Education Miguel Cardona! He visited both SA and Champlain, learning about our PreK program and taking the opportunity to underscore the importance of early childhood education. He also met with our Afterschool program, and visited classrooms. He finished the day at Champlain's Vaccine Clinic where students and community members were getting their COVID-19 vaccinations. The Secretary was joined by Vermont's Secretary of Education Dan French and representatives from Vermont's federal delegation.
Secretary Cardona took opportunities along the way to talk with teachers, parents, and students. At the vaccine clinic, he spoke with many young people to encourage them as they readied themselves for their vaccinations. About the clinic, Cardona said, "This is a model of what it should look like across the country. They're getting it right, they're communicating well, and as a result, they're going to be safe."
This was a huge showcase of our work and we were thrilled when the AOE reached out to tell us that our team did a fantastic job and that the federal delegation was over the moon with their visit. Thank you to all the school staff and students who made this visit a success!