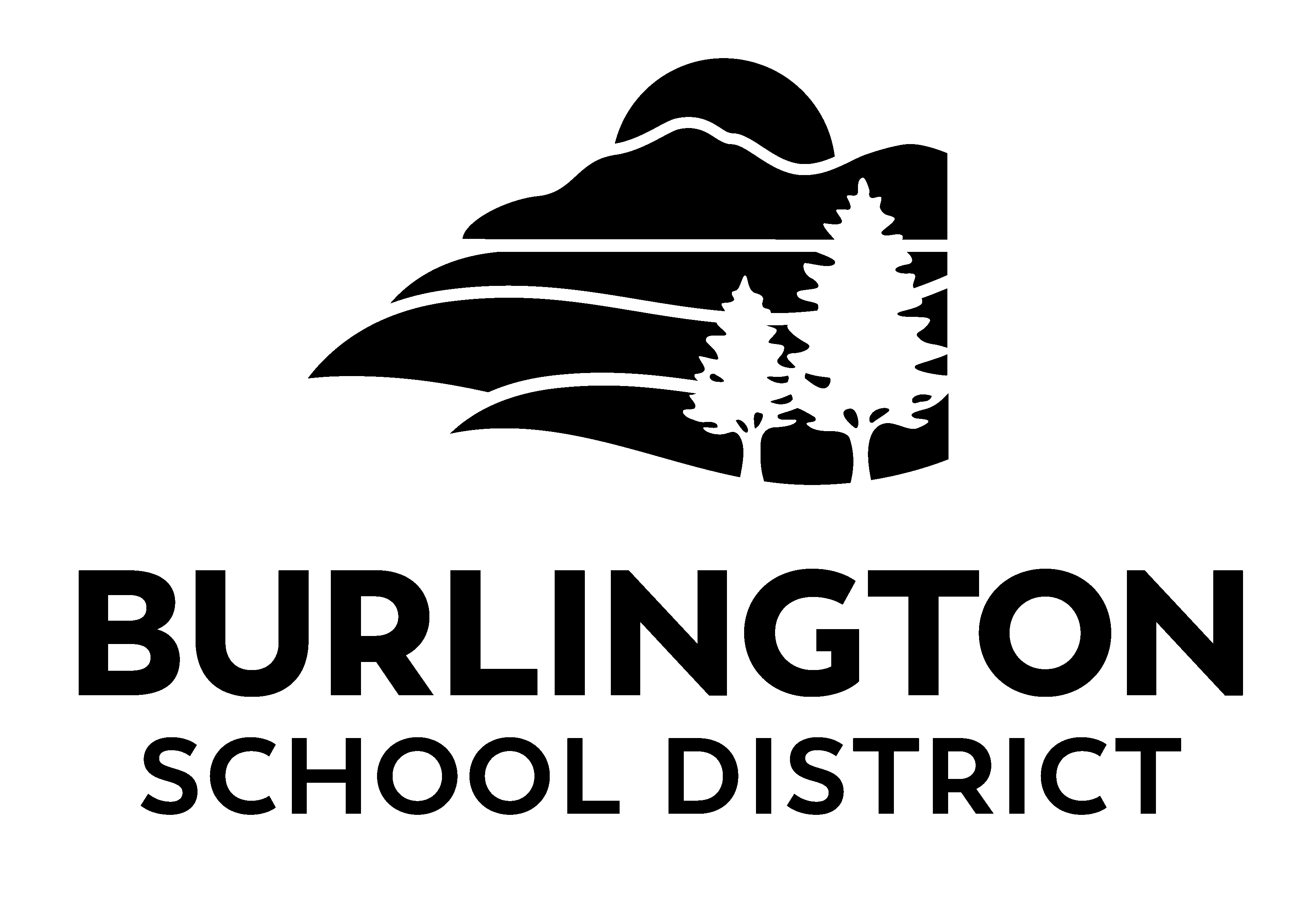 Over the past few months, the hiring committees at EES and Flynn have reviewed and interviewed a number of candidates for open principal positions and we are happy to report we have several strong candidates who are interested in working in Burlington School District. With that in mind, the District held a combined Community Forum on May 9th, from 6:30-8 PM, where candidates participated in consideration for both schools. Check out the meeting below and don't forget to provide feedback during the feedback form!
Feedback Form
After meeting the candidates, please take our feedback survey!
Meet the Candidates
Nikki Ellis
My name is Nikki Ellis (they/them), and I am a proud transgender non-binary school leader in Burlington School District! This is my 8th year in the field of education.
Prior to entering the field of education, I had the opportunity to live in Peru for about a year and half. This was a foundational experience that developed the values I still carry today as a school leader.
Living in a new culture and learning through collectivism pushed me to see beyond my own schema of the world. It also helped me to develop my bilingualism. Today, I work to honor the values of reciprocity, trust, mutual understanding, and sense of belonging that I developed while living abroad.
I started my career in education as a high school ELL/ELA teacher in Des Moines, Iowa, before transitioning into the role of Equity Coach with Des Moines Public Schools. In that role, I had the opportunity to be trained and coached by The New York Leadership Academy and to implement an equity audit and anti-racism coaching for school administrators.
My wife and I then moved to the East coast to be closer to her family. This led me to Chelsea High School in Massachusetts, where I became an Assistant Principal.
In my administrator role in Chelsea, I had the opportunity to work with a local organization called ROCA. They mentor youth who are at risk for incarceration or who have previously been incarcerated. ROCA trained me as a restorative practitioner. We worked collaboratively to identify and resolve harm and conflict within the school community. This work deeply impacted how I see the role of a school leader.
After a few years in the Boston area, my wife and I decided to move to a city with a culture and pace more similar to the Midwest, which is what led us to Burlington! I am currently the Assistant Principal at Edmunds Middle School. In my time at EMS, I have worked to implement a peer mediator program. Students are being trained to resolve harm and conflict in the community. I have absolutely fallen in love with Burlington and plan to stay here long term!
Outside of school, I moonlight as a sous chef for a local catering company and run a Queer and BIPOC-friendly surf collective called The Lavender Lineup that helps queer and BIPOC folx to access surfing on the New England coast. When I'm not keeping busy with these projects, my wife and I love spending time hiking with our three dogs!
The most essential tenant of my leadership is an unwavering pursuit of collectively building a community that sees, listens to, and understands all members. My favorite way to connect with kids is by asking them to teach me about their passions and interests!
Jim Kelley
My name is Jim Kelley and I have been the Interim Principal at Hunt Middle School since October. Prior to this experience, I was the Assistant Principal at Hunt for the last four years and before that I taught 7th/8th grade science at Edmunds Middle School for ten years. My experience in schools spans nearly two decades in a wide variety of roles. I've been a paraeducator, behavioral interventionist, high school chemistry and advanced biology teacher, and a middle school math and science teacher. These experiences give me a deep understanding and appreciation for the different ways staff work with and support student learning. In the 1990's I took a hiatus from education to be the Executive Director of the Tibetan Resettlement Project in Burlington. Through this experience I gained a deep appreciation for the challenges refugees face as they begin a new life in a vastly different culture.
I am passionate about restorative practices, anti-racist work, equity, and deeper learning. I am committed to making Hunt a place where all students feel welcome and celebrated. I'm committed to developing better student/adult partnerships and better school/family partnerships. I want students to experience learning that is engaging and feels meaningful to them. The pandemic has dealt a challenging blow these past years to some of this work, but I am committed to guiding our school with its talented teachers and staff beyond this storm to realize our full potential.
I earned a Master of Education degree from St. Michael's College in School Leadership and a B.A. from Middlebury College in Religion, with a special focus on Tibetan Buddhism and a minor in Organic Chemistry. I live in Burlington with my wife Yangchen and our dog Chipper. The three of us love long walks, hiking and camping. I have two children. Tenzin is a junior at Temple University and Sonam is a sophomore at Northeastern University. Both of them attended Burlington schools K-12. I treasure time with my children when they are home for vacations.
Casey Provost
My name is Casey Provost and I am thankful for your consideration as you select the next Principal of Edmunds Elementary School. Having spent nine years in Vermont schools and school districts, and as a Burlington resident for the last four of those years, I am excited about the opportunity to serve students and families in our community. My approach to the principalship is built on strong and positive working relationships with students and their families/caregivers while working closely with staff and community partners to maximize the impact that we can have on students.
When asked during this interview process to describe my educational philosophy I shared that I believe our charge as elementary educators is to help students learn about themselves and grow as they navigate both the school and wider community. First and foremost, we need to ensure that children are given the care, support, and guidance needed to navigate social and emotional circumstances that they encounter. When the social and emotional needs of students are addressed, we create better conditions to make academic gains.
As educators, I think that we have both an opportunity and responsibility to pursue and model learning and growth as a lifelong process. After completing an undergraduate degree in mental health and human services, I studied school and mental health counseling at SUNY Plattsburgh, earning a master's degree in education and a certificate of advanced study. As a school counselor I found myself not only working with students on an individual, small-group, and classroom basis but was also fortunate to work closely with administration to look at and build upon both the successes and opportunities within systems and structures. Wanting to increase my efficacy and capacity as a leader, I enrolled in graduate study in education administration to obtain a principal endorsement. Then as a principal, navigating how to maximize our resources and supports to impact students, I sought to better understand how workplace practices and conditions impact the organization through graduate study in human resources management. Learning takes many forms, both in traditional school settings and also what we learn from our experiences and from those who we encounter.
My background in school counseling shapes and influences my work with students, families, and staff each day. As a school counselor and home/school coordinator I worked closely with families to ensure that students had access to the support they needed in order to be successful inside and outside of the classroom. Due to a high degree of transiency in my (then) district, a primary focus of my role was to ensure that transitions to a new school and community were as seamless as possible and I have continued to work through this lens in each role. Students and families bring varied experiences and perspectives which enrich the entire school community and it is a privilege to be a part of a school community. While the principalship is filled with both celebrations and challenges, it is where I see my skill set being best utilized in working with teams to make decisions and plans that positively contribute to student growth and promote learning outcomes.
Having served in varying capacities in schools/districts as a school counselor, principal, and in human resources, I am thankful for those who I have worked closely with and the opportunities that I have had to build capacity within systems and structures which prioritize student needs. I look forward to meeting you and learning more about the Edmunds Elementary School community.
Kolby Snellenberger
My name is Kolby Snellenberger, and I am currently in my third year of serving as the principal of the Butterfield Trail Middle School (BTMS) in Van Buren, Arkansas. Prior to that, I was a K-12 Principal for one year and a science teacher for 12 years.
I work hard to embody the servant leadership philosophy for my staff, students, and families. This includes growing and distributing the leadership of my teachers, staff, and students. I have worked diligently to create systems and build the capacity of both teachers and staff by providing them with opportunities to serve in leadership roles. I selected teachers and staff to serve as members of a guiding coalition to shape the vision and direction of our school. The guiding coalition then devised a series of committees to provide a voice to teachers and delegate the roles and responsibilities previously held by the administration. I also created a Student Voice to empower students to improve their school. Students identified rules and procedures that they wanted to change, worked to create solutions that allowed the school to remain safe and efficient, organized and implemented reward days for the student body, and raised money to improve their school.
I believe that collaboration is key to teachers improving their craft and meeting the diverse needs of students. To accomplish this, I began transitioning my current school from a model of professional isolation to one of collaboration by initiating the Professional Learning Community (PLC) process. Initially, there was a great deal of resistance to this approach due to past experiences. When I started, there were no schools in the district working towards becoming a PLC, and now there are six.
I'm an advocate for bringing inclusive practices to my school to end the cycles of highly restrictive placements for students in special education. By partnering with the special education director and special education experts in the Arkansas Department of Education, I created a plan for full inclusion for all special education students at BTMS and the feeder schools where they receive students. My partnership with the staff members at the department of education has provided me with incredible resources and connections to assist me with meeting the needs of our students with disabilities.
My wife and I have always dreamed of moving to Vermont for the shared values, climate, and beautiful countryside. We are finally relocating to the area because my wife has accepted a position with the Village of Essex Junction. My family and I are extremely excited about this new adventure and are looking forward to putting down roots in the communities where we live and work. I enjoy hiking and camping in the great outdoors and working in the yard for pleasure. I love plants and have since before it was trendy. Today my home and my office are both adorned with various house plants. I am not sure how I will move them all, but I am not leaving without them.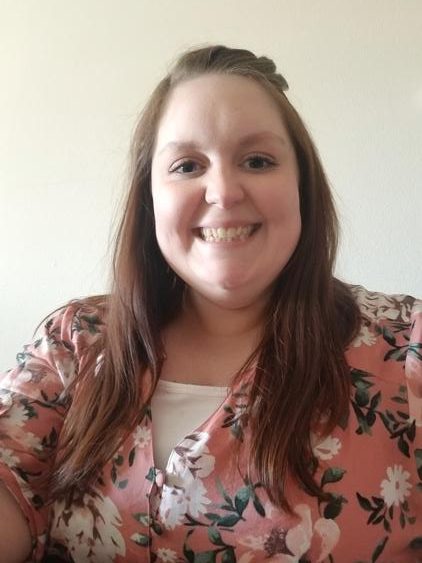 Brittany Taraba
Brittany Taraba has always been passionate about education. Her earliest memories are of family vacations to places like Washington D.C. and St. Louis. Family dinners were spent checking in with each other before being quizzed on whichever placemat was at her seat—space, US maps, presidents, etc. She attended a residential high school for academically gifted students in her junior and senior years: Louisiana School for Math, Science, and the Arts. She earned a BS in Business-Marketing, an MA in Elementary Education, and her Ed.S. in Educational Leadership.
Brittany has 10 years of experience in education. She taught for 6 years in Louisiana before moving to rural Alaska for the last 4 years. She was an elementary teacher for 9 years, teaching all subjects in Grades 2-5 as well as Grade 6 physical science and world history. She moved into the Assistant Principal position during the 2021-2022 school year at her PreK-12 school in Alaska.
While teaching, Brittany was actively engaged with both school and district leadership. She served as building technology coordinator, website manager, CHAMPS coach, lead teacher, data coach, reading intervention coordinator, and distance learning liaison. She was the lead for the district math team from 2016-2018 during the adoption of Eureka Math. In this position, Brittany was responsible for coordinating professional development for teachers throughout the year, created a scope and sequence for instruction, and developing district-wide assessments for the curriculum aligned with state standards. She brought this knowledge to Alaska and served on the curriculum adoption team during the 2020-2021 school year. After the district adopted a new math program, she facilitated support for teachers throughout the district. As a school administrator, Brittany has participated in extensive professional development on the Science of Reading to better support teachers in district fluency goals. She has extensive training and coaching experience with PBIS, Restorative Practices, and social emotional learning.
Brittany believes in collaboration, distributive leadership, and culture. She appreciates teamwork and having multiple viewpoints when making decisions. She believes in having high expectations while providing the needed supports for staff and students to meet those goals. Parents are children's first teachers, and she seeks to include them in the educational process. Elementary school is a time of incredible social, emotional, and academic growth for students. Brittany strives for a fun, engaging, and rigorous environment that makes everyone excited to enter the front doors each morning.
Outside of school, Brittany enjoys reading, cooking, and traveling. Her parents and sister reside in Louisiana. Brittany has a rescue Siamese cat named Cocoa who loves to "talk" and serves as a backup alarm clock if her mother is late for meal time.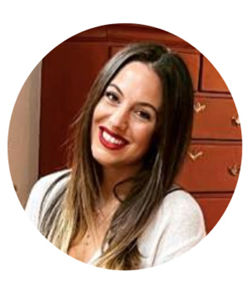 Jaclyn Tirocchi
Jaclyn is a passionate educator and leader. With a BA from Providence College and a MM from The Boston Conservatory at Berklee in vocal performance and music education, she began her journey as a private vocal coach and launched her own company, Jaclyn Leigh Music, in 2012. Her private studio reached as far as Guyana, Spain, Australia, California, France, and Greece. She then became the music director and vice president of a non-profit musical theater organization, Scituate Youth Drama, Inc., for which she is now President and Executive Director. In 2017 she began her academic experience as the choral director of Scituate Middle and High School in Scituate, Rhode Island. In 2020 she began her post graduate studies to become an administrator through the Center for Leadership in Educational Equity and simultaneously was accepted, with scholarship, into the doctoral program for Educational Leadership at Johnson and Wales University. She will receive her Ed.D in Educational Leadership in the spring of 2024. In 2021 Jaclyn became a K-5 elementary music teacher in Lincoln, Rhode Island, in order to obtain experience that spans all grade levels, from K through 12. She feels that understanding the entire spectrum of elementary and secondary education is a critical component when considering meaningful vertical and horizontal alignment throughout a district.
Her belief is that all students are capable of high academic achievement and that it is the responsibility of the leader to ensure that teachers, students, and families are provided with the necessary infrastructure to see that belief to fruition. Working collaboratively with groups of various stakeholders towards common, progressive goals serves as the core of her professional motivation. Coupled with her desire to serve our youth in a way that directly impacts the future of our world, Jaclyn's passions align with the profound work that is expected of an educational leader who aspires for equity and excellence in the 21st century.
Jaclyn's reformative approach to educational leadership leverages evidence-based practices such as collaboration, meaningfully executed professional development, and the synthesis of established wisdom with cycles of continuous improvement based on data, culture, and a strong shared vision. Her leadership style is such that students, families, teachers, and staff feel heard, valued, supported, and safe. Jaclyn believes that true educational reform can only grow from soil that is rich with the supported insight of the entire community being served and watered with initiatives that support the evolution of our youth as they develop into critically thinking, contributive citizens.