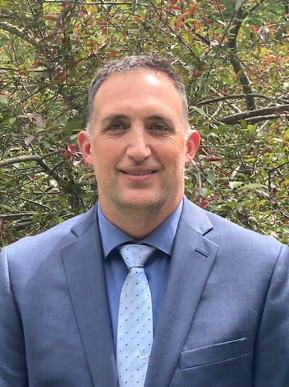 Longtime BSD Employee Named Director of Burlington Technical Center
Burlington School District (BSD) is pleased to announce that long-time BSD teacher Jason Reed has been named the next Director of Burlington Technical Center. Reed has worked in BSD's alternative high school program, Horizons, since 2005, where he has also served as an academic advisor and the lead teacher for the program. He has also played a pivotal role in the District's rollout of Restorative Practices, serving on  RP Strategy Team. After Superintendent Flanagan recommended him for the job, Reed's appointment was approved unanimously by the Burlington Board of School Commissioners on June 22. 
"This is great news for BTC students and for our BSD team," said Superintendent Flanagan. "Jason Reed is student-centered and relationship-minded. He has done an amazing job creating trusting relationships and guiding students in the Horizons program to achieve. This mindset will make him a great asset to BTC students and to our District's leadership team who continues to work on being a group that makes student-centered decisions first."
"I'm excited about this next chapter in BSD," said Director Reed. "There is a strong foundation at Burlington Technical Center and our students are among the best in the state. I am looking forward to continuing to build this program and to playing a role in making sure the BHS/BTC 2025 and Aviation Education Center projects are intentionally designed to support student-centered, deep learning experiences that allow access to high-paying, high-demand careers."
Prior to working in BSD, Reed served in two vocational education environments, including working in administration at the New England Culinary Institute and as an Academic and Career Preparation Supervisor at a federally funded Job Corps center, overseeing GED and diploma completion for students co-enrolled in vocational training.
Reed stepped into the role of BTC Director on July 1, 2022.