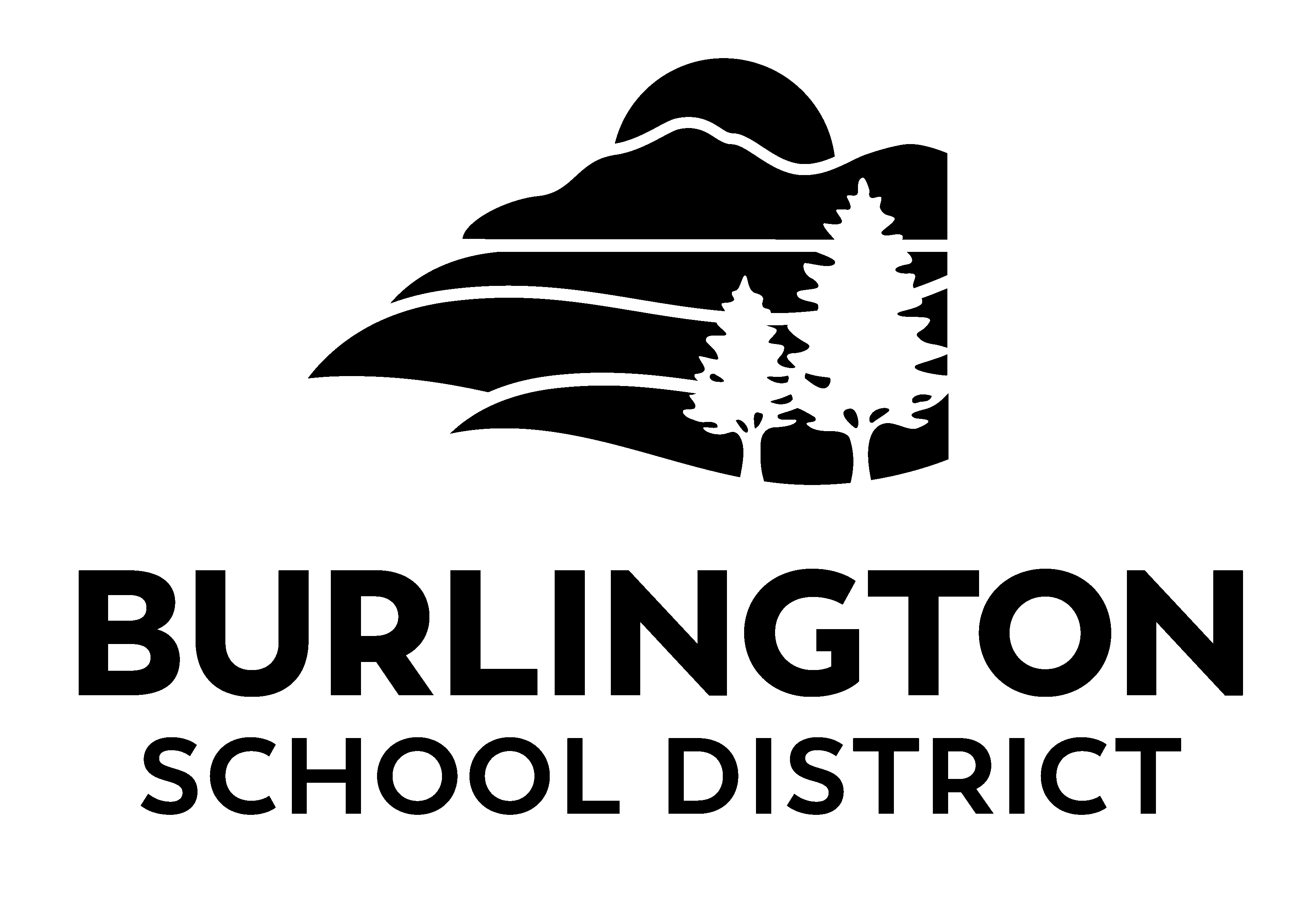 November 3, 2022
Dear BSD Community,
With less than a week before Election Day, I want to thank you all for your continued engagement around the BHS/BTC 2025 vote. This decision will have a significant impact on our community and I have appreciated your partnership, hearing your thoughts, connecting, and fielding the answers to your questions. 
Last month we announced our intent to sue Monsanto for its role in manufacturing the PCBs which forced us to close the old campus. I am pleased that our legal teams have accepted this assignment on a contingency fee basis, meaning we will not pay for representation unless we win and are awarded monetary damages.
Our announcement to hold the producer of these toxic chemicals accountable for the harm inflicted on our community is consistent with our other efforts to minimize the impacts on taxpayers for costs we should not have to bear. This includes seeking local, state, federal, and private support, and advocating for an updated state funding formula, which will go into effect in 2025 and is projected to decrease Burlington's school taxes significantly. Our board also choose the least expensive school design option, we brought in $10m from Senator Leahy, and we have dedicated $10m in Covid relief funds to this project. And, just yesterday I was told that we've reached a deal to salvage, store, and reuse the gym bleachers, an environmentally conscious decision that will provide substantial savings to the project.
If the bond passes, we will continue to seek funding. We plan to borrow for the project over three to four years, giving us time to seek aid before, during, and after demolition and construction. However, we must start building while seeking this relief. We don't have time to wait. Our students and community deserve a school that aligns with our values of equity, inclusion, and educational excellence, and a healthy community must have a healthy school. In the meantime, every dollar we bring in means less money we have to borrow and I promise you we will continue to turn over every rock to find every available dollar.
In partnership,
Tom

Thank you, Josila! Last month I had the opportunity to shadow a fourth-grade student, Josila (above), in Ms. Marchessault's class at SA. I was struck with the great excitement Josila and her classmates have for learning – whether it was sharing each other's writing, working on an interactive math assignment with Ms. Lucey, call and response drumming with Ms. Schwerin, playing a game focused on teamwork in Mr. Bissonette's PE class, or reading their independent novels in the comfort of a beanbag. I was struck by the care and love all adults showed students that day, and by Ms. Marchessault's skill in creating a community of learners who have so much pride and connection with their community. I know students and educators are having this kind of experience throughout our district, and I am deeply appreciative of our educators who work to make this happen. P.S. Ms. Marchessault is a proud graduate of Champlain elementary, Edmunds, and BHS!
School Snapshots – On Tuesday we presented the metrics for the Strategic Plan, which intentionally included student, staff, and family input. We also released this year's school snapshots. While this is the second year we've published the snapshots, it is the first time they have been connected to our strategic plan to help us measure success in implementing the plan. These snapshots show that we are making small gains in literacy but still have major disparities to overcome. 
Please Report Absences Due to Covid – Any student who is absent due to having Covid will be eligible to receive temporary emergency nutrition benefits loaded on a P-EBT card that can be used to purchase food. Please be sure to report your child's Covid-related absences to your school when your student is out so we can report those to the state.
Anti-Racist Teaching Practices – Last month, secondary teachers began year-long professional learning focused on anti-racist teaching practices. Students from the Racial Justice Academy co-led a session on "Abolishing Microaggressions in the Classroom".  This is one way that BSD is listening to the feedback received in the SRJA2 recommendations, specifically around the need for "a new insight to Anti-Racist teaching practices." There will be a total of 15 hours of dedicated professional learning around this topic this year. 
Antiracist Leadership Practices – BSD's Cabinet leadership team (made up of principals and program directors) is also leaning into antiracist leadership learning. The team recently attended day-long professional learning focused on digging into our own racial identities, the concept of white supremacy culture, and understanding the difference between Discourse 1 and Discourse 2 (with a focus on shifting our leadership to Discourse 2). In a healthy learning community, it's important that we are all active learners and that our learning is shared. I see us moving in that direction together! 
Students Needed for Strategic Plan/Thank you Staff! – The Strategic Planning Steering Committee held its first meeting last week. The group is made up of 35 students, families, staff, and community members including these 14 staff: Carrie Tewksbury, Korey Whitfield, Taylor Warner, Karyn Vogel, Genevra MacPhail, Kim Hunt, Bianca Bellot, Vince Castine, Kevin Lewis, Katie Fitch, Lizzy Clements, Ashley Howard, Kim Brockway, and Ashley Stagner (thank you team!). The purpose of the committee is to ensure that we are staying true to the stated vision of the strategic plan, approve any large changes in direction, and to actively support and help shape the actions, implementation, and assessment of each priority area. While we have eight students, we are looking for a few more. If you have any potential student candidates, please connect them with Victor Prussack, Coordinator of Engagement, reach out to him with questions, or have them complete the quick application.
New Director of Expanded Learning Opportunities – The Teaching and Learning Team is pleased to welcome Emma Steer as the new Director of Expanded Learning Opportunities. Emma got her start in afterschool at SA back in 2012. Since that time she has worked in afterschool programming in South Burlington and as the Assistant Director of Elementary Afterschool Programming for the Essex/Westford district. Welcome, Emma!
​​New Director of Food Services – We are also happy to welcome Laura La Vacca as our new Director of Food Services. Laura has been working in Vermont school food services since 2006. She has extensive experience in nutrition and department operations and a history of working to bring local foods into schools and providing innovative menu options. Her prior experience as a director involved managing multiple schools and distribution locations and she is familiar with various administrative elements, including food services budgeting and federal funding and nutrition requirements. Welcome, Laura!
Secondary Grading Procedures – Last year our Teaching and Learning Team worked with our middle and high school coaches to develop a Secondary Grading and Reporting Category Procedure to provide more consistency across schools. That same year our middle schools piloted the grading and reporting procedures aimed at providing clarity for students and families with regard to the weighting of categories to determine the end-of-term and final grades. This year, the BHS administrative team and department lead teachers used the middle school model to refine a similar set of expectations for the high school. This work will create better alignment between our secondary grading best practices and provide a cohesive experience for students and families navigating our 6-12 system. This practice of alignment and consistency is critical for students, staff, and families and is an example of how the District can better communicate with students and families.
Middle School Grading Procedures
BHS Grading Procedures
Budgeting – This week, we presented an FY24 Budget Development Update. Of note, we will be launching our online budget feedback form in early November, preliminary budget assumptions will be presented at the November 15 board meeting, and BSD's American Rescue Plan Elementary and Secondary Schools Emergency Relief (ARP ESSER) application is prepared for submission to the Agency of Education. ($10 million of these funds are being requested to support the BHS/BTC 2025 project.) 
Run, Hide, Fight – The VT AOE is mandating that all schools run both evacuation drills and options-based drills. Evacuation drills are similar to an older fire drill model, and options-based drills are to replace the former lockdown drill. Recommendations from the AOE to manage anxieties these may cause are: to notify families, pre-teach students, make the drills appropriate for the grade level of the students and to tell the students when the drills are. Schools are beginning to implement these changes and we are communicating with families about their options as to opting out on the individual school level.
BHS/BTC 2025
Education Week – EdWeek spent a significant amount of time with BSD employees exploring the depths of the PCB issues we have endured. This work resulted in some of the best reporting to date on the PCB crisis nationally, with two articles coming out of their time here and in other places: 'The Building Was Sick': PCBs Pose an Environmental Crisis for Schools and What to Know About PCBs in Schools: A Visual Primer. 
Student/Teachers/Staff Input Last month, the design team met with BTC students and BHS Student Government, Pre-Tech, and German classes to obtain further student input on the design of the high school and tech center. The team also held another round of meetings with teachers and staff for more input on the detailed design of individual classrooms and learning spaces.
Act 250 The District received a Jurisdictional Opinion from the Act 250 District Coordinator indicating that no Act 250 permit is required.
Zoning Application The development team presented the project plans and COA Level II zoning application to the Design Advisory Board without issue. The team is scheduled to present to the Conservation Board and the Development Review Board this month.
Demolition Our environmental consultants are planning to submit the building materials and PCB soils corrective action plan (CAP) and bid documents to the VT Department of Environmental Conservation and EPA for review and approval. We hope to issue the demo/abatement RFP in early November.
SCHOOL UPDATES
VPA Visits DtBHS – Representatives from the Vermont Principals Association visited DtBHS and were impressed by the work BHS's leadership team, staff, and students have put in to make a department store a home. They also noted the need for a new school and wrote about all of this on the VPA blog.
Athletics – Homecoming was a huge success again this year! At this year's football game, our SJU and GSA groups from BHS raised the Black Lives Matter Flag and the Progress Flag at D.G. Weaver Sports Complex. Winter sports will begin Monday, November 28!

Champlain Elementary Hosts City Leaders- Mayor Weinberger held his monthly Department Heads meeting at Champlain Elementary to visit the Nature Based Climate Solutions work underway, which is being led by Burlington Wildways, Burlington Parks, Recreation & Waterfront, Intervale Center, and the Conservation Board.