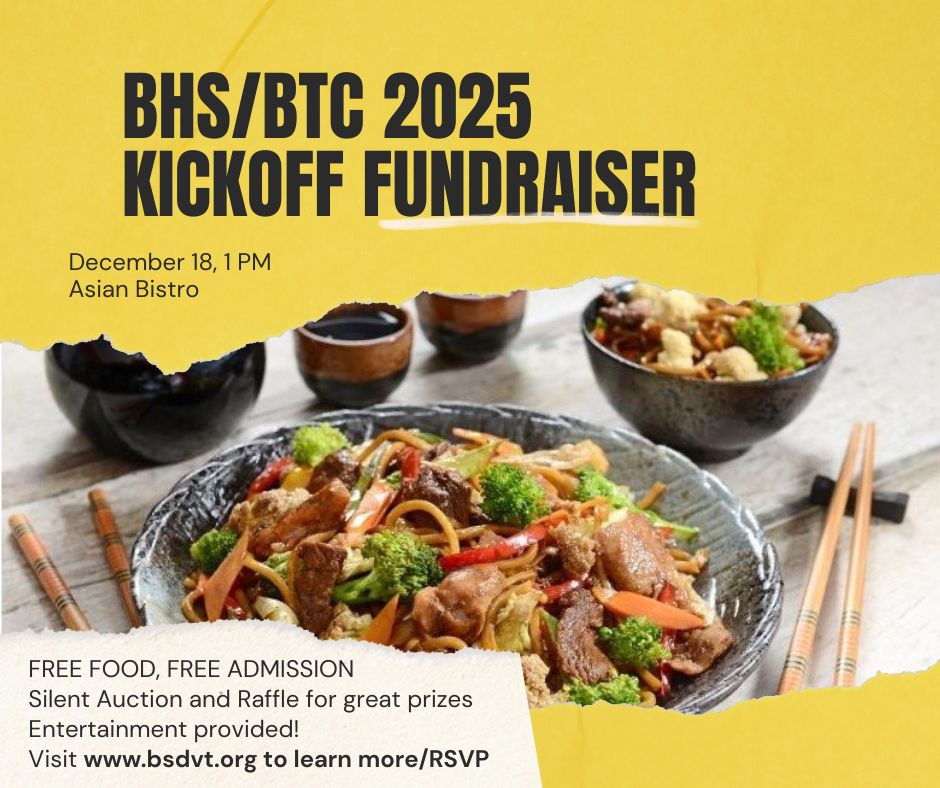 Join BHS retired and current teachers and friends on December 18th for a kickoff fundraiser for BHS/BTC 2025! The event will be held at the Asian Bistro in Winooski, beginning at 1 PM. Terry Buehner, longtime teacher and former BEA president, will perform a role play of Florence Buck Hard, the wife of Buck Hard, BHS coach whom "A Building" of the former campus is named after.
We'll have other entertainment throughout the event, a silent auction, and other opportunities to donate. Raffel tickets will also be available for jewelry, poinsettias, and gift certificates to local restaurants. (Tickets are $5 for one ticket and $25 for six.)
Admission to the fundraiser is free and includes a free buffet, with a cash bar available. Free parking is available on the street or in the parking garage.
Please RSVP to Terry Buehner (earthnwearwhisper@gmail.com) if you plan to attend, or simply drop by to help us kickoff the efforts to make our new building a reality.