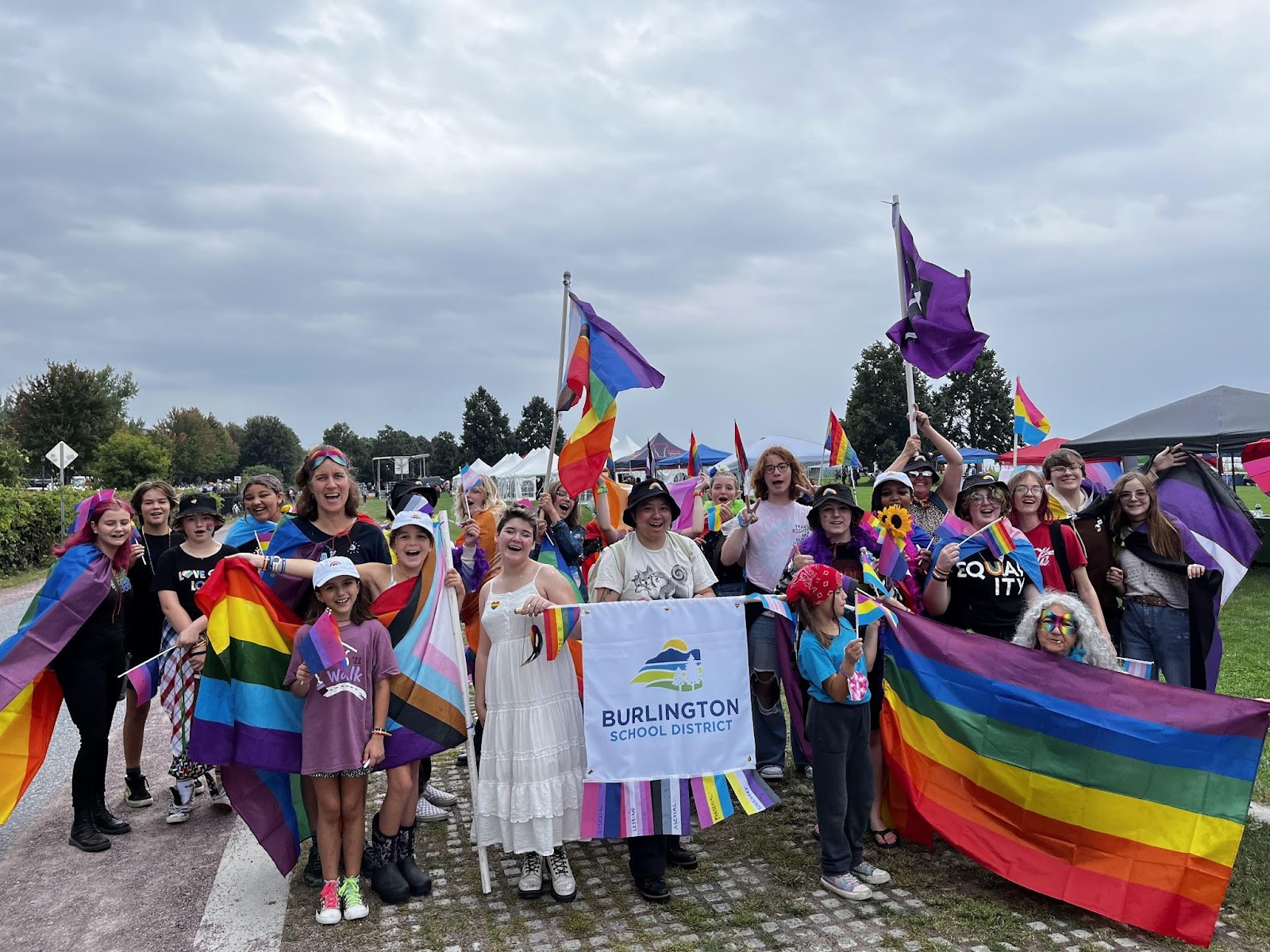 Workshops Support Efforts to be Supportive and Inclusive of the LGBTQIA+ Community
BSD is proud to announce a series of in-person workshops designed to support efforts to be supportive and inclusive of the LGBTQIA+ community. The free workshops are sponsored by BSD's Office of Equity and are open to students, staff, families, and the greater public. Each workshop will feature interactive discussions facilitated by Autumn Bangoura and Alex Ryder, BSD employees who served on the District's LGBTQIA+ Task Force. The first workshop, "Words Matter", will be Wednesday, January 18, from 5:30-6:30 PM in the library at Flynn Elementary School.  
"I'm grateful to our Office of Equity for taking this opportunity to bring people together to have honest, impactful conversations about LGBTQIA+ issues that are impacting our students and our community," said Superintendent Flanagan. "I hope that by taking the time to engage in these conversations and hear from others around us, we can continue to reduce the stigma associated with these topics and improve the climate and culture in our schools for the LGBTQIA+ community."
"These community equity workshops are a great opportunity to provide education around LGBTQIA+ topics in a safe and inclusive environment that bring youth and adults together to engage in dialogue and learning," said Autumn Bangora, BSD's Equity Instructional Leader. "In schools, we have found that the youth consistently seem to know more about LGBTQIA+ issues than the adults in their lives. A lot has changed in recent years regarding approaches to gender and sexuality and we feel that real, transparent talk around terminology, history, and approaches in schools will benefit all who are involved."
The workshops are open to anyone interested in learning more about LGBTQIA+ issues and how we can create a more respectful and inclusive environment for all. For more information, contact equity@bsdvt.org.
LGBTQIA+ WORKSHOP #1 – "Words Matter"
Wednesday, January 18, 5:30-6:30 PM, Flynn Elementary School Library
What is heteronormativity? What does it mean to be gender fluid? What are the most appropriate word choices when talking about LGBTQ+ topics? One of the key challenges in understanding LGBTQIA+ is deciphering changes in word choice and language over time. In this participatory workshop, participants will examine words, phrases, terminology, and definitions to educate ourselves on the most current word usage and to discuss how to use inclusive language.
LGBTQIA+ WORKSHOP #2 – "LGBTQIA+ in Schools"
Tuesday, February 7th, 5:30-6:30 PM, Integrated Arts Academy Library
How can schools do more than just provide safety for LGBTQIA+ students and staff? This workshop will discuss the recommendations from the BSD LGBTQ+ Task Force and how they pertain to curriculum. We will examine age-appropriate lesson plans and discuss tools that educators and family members can use to lead effective discussions on LGBTQIA+ topics. We will also discuss the concept of "Mirrors and Windows" through examining representation in children's literature, GSAs, and best practices for advocacy and allyship.
LGBTQIA+ Workshop #3 – "Let's Talk about Gender and Pronouns"
Wednesday, March 8th, 5:30-6:30 PM, Flynn Elementary School Library
In this workshop, participants will understand, apply and gain comfort around gender identity. We will explore the use of pronouns, neopronouns, and mixed pronouns, discuss sexuality and how it is different from gender, and learn about how gender identity and gender expression are different.
###