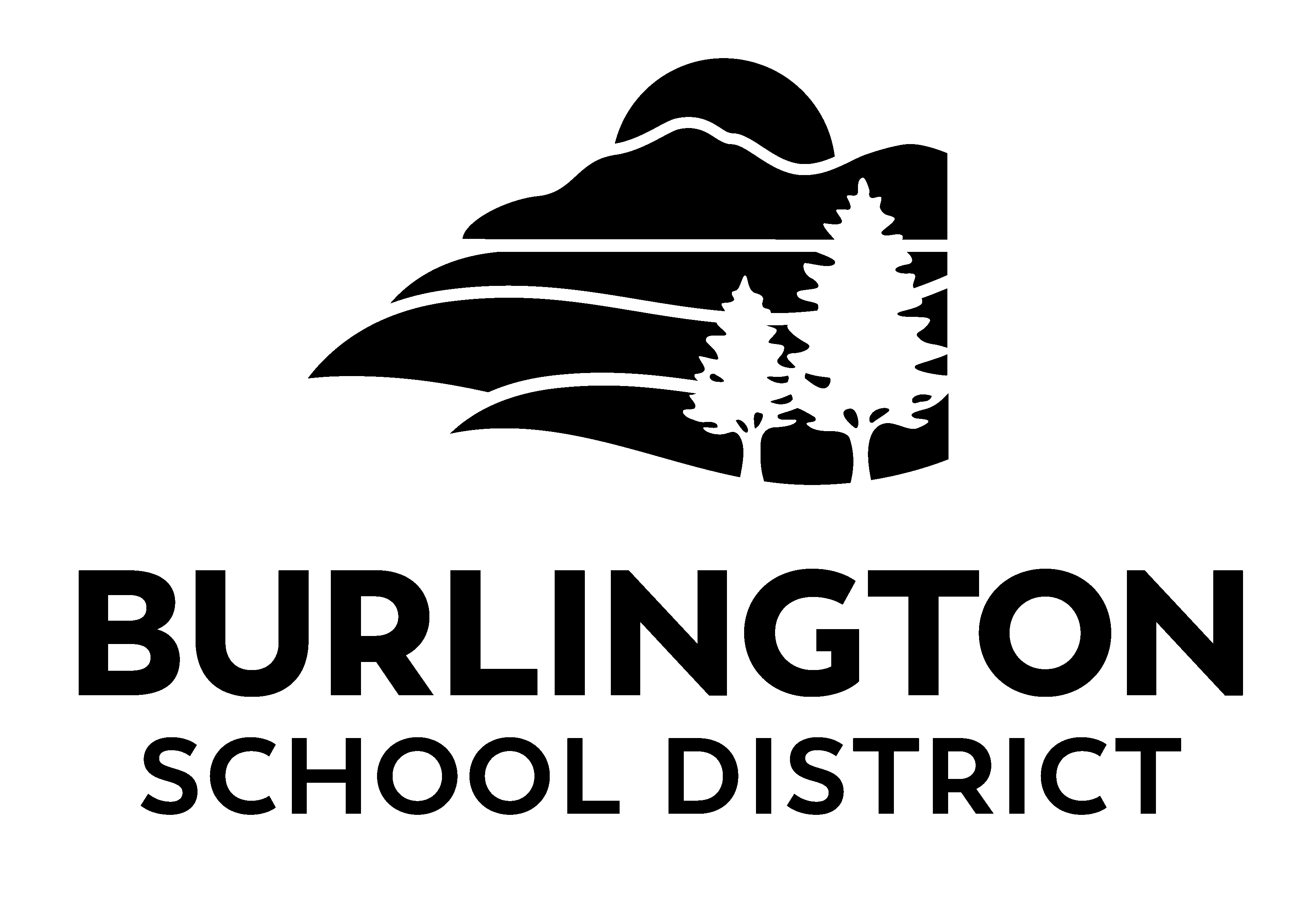 January 31, 2023
Dear BSD Community,
On January 17th, our Burlington Board of School Commissioners unanimously approved our recommended budget for FY24. I want to thank all of you who engaged in the budgeting process this year as a part of your school advisory group, your PTO, or as a collaborator working to ensure Burlington schools continue to thrive. We utilized our equitable budgeting model for the second year to provide a robust staffing allocation to each school based on enrollment and an additional allocation, called RISE, that uses weighted funding to provide resources equitably and empowers school advisory groups to make decisions about what their school needs beyond the base allocation. Admittedly, this year was more challenging than last year, but I think the process was a good reminder that this model is a work in progress and there is room to grow and learn each year. So again, thank you for your feedback, engagement, and support. 
In the end, we presented a budget that aligns staffing to enrollment, offers continued support of deep learning experiences and equity initiatives, and carries a modest tax impact of 4.03%. Thankfully, we were also able to look at creative ways to retain staff members who may be impacted by cuts, and we believe that we can make reductions to 6-7 positions without layoffs. You can see the latest proposal and learn more about the process used to create it on our website or check out our one-page information sheet. Town Meeting Day is March 7th… don't forget to vote!
Additionally, please join me in congratulating two BTC students who have been named Vermont 2023 Presidential Scholars in the Arts: Hayden Jessiman (Mount Mansfield) and Anthony Rizvanov (Essex). Hayden and Anthony were recognized in a ceremony at the Vermont Statehouse last night as two of only 14 VT Presidential Scholars, and two of only four Vermont 2023 Presidential Scholars in the Arts. Congratulations Hayden and Anthony and to the BTC staff who have seen students named Vermont Presidential Scholars for the last three consecutive years. This track record is proof of what can happen for students when we offer deep learning experiences for all and I am excited about that work District-wide and the focus we've put on it in our Strategic Plan. (P.S. It's recruitment time for BTC… check out this great hype video!)
In partnership,
Tom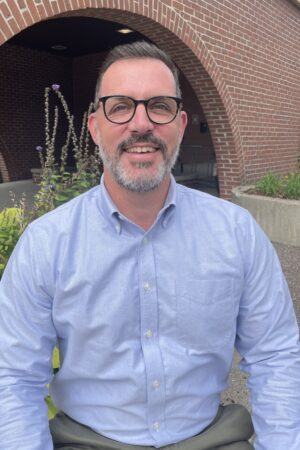 IMPORTANT INFO
BHS Principal Search – The BHS Principal position was posted December 22nd. We've received 13 applications and are actively forming a search Advisory Committee. On February 1, we will determine which applications will be moved forward for the Advisory Committee and the HR team will meet with the Advisory Team on February 6th to connect, set guidelines, discuss the next steps, and support the overall committee with questions/comments/concerns. Our goal is to begin holding interviews the week of February 13-17 and we're currently finalizing days and times to hold student, staff, and community forums. Stay tuned!
Assessments – Prior to the holiday break we received an update from the VTAOE regarding state assessments, and our district assessment plan for 2022-23 has been updated with all of our assessments for the year. Here are upcoming dates to keep in mind:
REMINDER: ACCESS for ELLs: Jan. 5, 2023 – March 10, 2023
UPDATED: Statewide Summative Math/Science/ELA: April 12 – May 26, 2023 (This includes make-up testing. Note that this window is shorter than previous years.)
UPDATED: Statewide Summative Alternate Math/Science/ELA: March 13 – April 28, 2023 (Note this ends over April Break. All alternate assessments must be done before April break.)
UPDATED: There is NO statewide FitnessGram Physical Education assessment for the 22-23 school year. Our tech integration and data teams will be participating in VTAOE training on February 6th, and we will share more details as we receive information.
BEA Contract – We are pleased to announce that we have completed contract negotiations with the Burlington Education Association, BSD's teachers' union. Both sides have ratified a three-year contract, with this being year one. We are grateful for our partnership with the union throughout this process and excited to agree to a three-year deal that keeps us very competitive in the region and fairly compensates our teachers for the critical work they do each and every day for the children of Burlington and the broader BTV community. See our memo on BoardDocs for more details. 
Kindergarten Registration – Kindergarten registration is open! All kindergarten eligible families were emailed about this date, information sessions, and school visits. Registration closes on April 1, 2023, with school placement notification sent out no later than the week of April 26, 2023. If there are more First Choice registrations than there are spots, we will look at families' Second and Third Choices. When a student does not receive their First Choice school, Victor Prussack will contact the family to discuss their options for schools. Applications received after April 1, 2023, will be considered based upon available space. Register today!
BSD Announces Hiring Bonuses for Food Service – BSD is also pleased to announce two NEW hiring and retention bonuses for those interested in working in Food Services. School-based food services employees who are in good standing as of February 10th will receive a $500 appreciation payment in their February 17th paycheck! School-based food services employees who are in good standing as of the last day of school, and who complete 12 hours of independent professional development will receive a $500 appreciation payment in the June 23rd paycheck! All open positions can be found on the BSD website.
FYI
LGBTQIA+ Workshop Series – The Office of Equity sponsored an in-person workshop on January 18 as part of the NEW LGBTQIA+ Workshop Series. The workshop, "Words Matter", was focused on new vocabulary, with lots of cross-generational dialogue with students, school board commissioners, staff, community members, and parents. WCAX also made an appearance (and participated!). Our next workshop will be February 15 at 6 pm (rescheduled from the original February 7 date). See below for more info!
BHS/BTC 2025
Demo! EnviroVantage is currently scheduled to begin building demo/abatement work on 2/20/23.
Design Level Cost Estimate – The recently completed Design Development level project cost estimate was presented to the School Board on 1/17/23. The team is estimating a total project cost of about $190m which is the same as the Schematic Design-level cost estimate prepared in August 2022. This is good news that we are keeping within the total project budget (and bond amount) approved by the School Board in August. The next project cost estimate, which will benefit from bids received on two early bid packages, will be prepared this spring.
Funding – The governor recently delivered his FY2024 budget address which notably excluded funding for PCB cleanup. We are continuing to meet with allies in the house to develop a statewide push for PCB cleanup and related construction funds. Our consultant who is supporting us here, Leonine Public Affairs, expects allies to be introducing a short-form bill in the house that will act as a placeholder for these funds in appropriations if we need one. In the Senate, we continue to further our ask to Senate Appropriations for funding for the new tech center. We are also working on a language tweak in the Senate that would give BSDVT a path toward eligibility for existing brownfield cleanup funds. Last week we received another anonymous $3,000 donation to the project and we are still working with the federal delegation to locate federal grant money for all components of this project.
Strategic Plan Steering Committee – Our strategic planning steering committee had its third meeting last week. The group of students, families, staff, and community members continued their focus on Priority Area 1 (Belonging and Well-Being), building upon the three objectives they worked on in November. These were narrowed down to five big activities that when refined, the committee will bring to the District as a recommended focus for the next four years. The group will pick up with these in February as they clarify each activity and clearly delineate what the needed steps are to successfully take these on.
Possible Pandemic Electronic Benefits Transfer (P-EBT) for BSD Families – The State of Vermont will provide P-EBT cards to families of any student who has missed at least one day of school this school year due to a Covid-related excused absence or a Covid-related school closure. BSD will be providing the state with a list of all students who meet these criteria. Please note, if your contact info in Powerschool is incorrect, you may not end up receiving a P-EBT card, even if you are eligible to receive one.
New Turf – After a recent visit to observe the conditions of the fields at BHS and an on-site review with the Athletics department personnel, it has been recognized that the existing athletics field, installed in 2006, has approached the end of its expected life cycle. Property Services is working with Colin Lindberg's office to start this project. The primary goal is to have the entire project completed prior to the start of the Spring 2024 sports season, with a desire to have enough of the project completed this year for partial fall season use, if at all possible. The total cost of the project, including the work, legal/advertising, permits, consulting, etc. should be between $750K – $1m (depending on the track, stadium, baseball diamond upgrades, etc.).
Karlie Gunderson Promoted to Assistant Director of Expanded Learning – We are excited to share Karlie Gunderson has been promoted to Assistant Director of Expanded Learning Opportunities. Karlie has been working in BSD's afterschool program since 2014, and has served as Senior Site Director at Champlain Elementary since 2017. Please join us in congratulating Karlie and thanking her for stepping up to help continue to lead this great program. Congratulations are in order as well for Jack Anzalone, who will move from Assistant Site Director to Site Director at Champlain Elementary as Karlie steps into this new role!
SAVE THE DATE
ML Conference May 5 and 6 – Thanks to a generous grant from the Vermont Office of Refugee Resettlement, BSD will bring together educators of varied roles, expertise, and interests to explore equitable and effective ways to reach, teach, engage, and learn from this diverse group of students who bring so many assets to our schools and communities. The conference, titled We All Belong, will be held in Burlington-area schools and the DoubleTree Conference Center on May 5th and 6th, 2023. 
LGBTQIA+ WORKSHOP #2 – "LGBTQIA+ in Schools" – Join us Tuesday, February 15th, 6:00 pm (note new time and date!) in the library at Integrated Arts Academy. How can schools do more than just provide safety for LGBTQIA+ students and staff? This workshop will discuss the recommendations from the BSD LGBTQ+ Task Force and how they pertain to curriculum. We will examine age-appropriate lesson plans and discuss tools that educators and family members can use to lead effective discussions on LGBTQIA+ topics. We will also discuss the concept of "Mirrors and Windows" through examining representation in children's literature, GSAs, and best practices for advocacy and allyship.
Restorative Culture Survey – Our annual Restorative Culture Survey (previously known as the RP Survey) is slated to be administered in March. This year's survey will be slightly expanded, with more questions designed to help us measure some of our goals from the strategic plan, and for the first time we'll be asking families to participate. More details and information will be provided as the administration window draws nearer.
SCHOOL NEWS
Arts Integration Co-teaching at IAA – IAA is a few weeks into the 3rd Arts Integration co-teaching unit of the year. All grade levels are focusing on integrating the arts into literacy. The current literacy unit is a genre study with each grade level analyzing a different genre. Kindergarten is exploring five different ecosystems and learning about the plants and animals that are perfectly adapted to thrive in each ecosystem. They will be making paintings, drawings, books, murals, tiles, and more to exhibit their understanding. 2nd-grade students are creating and recording an animal story and soundtrack to show their understanding of intent in writing. 3rd grade is reading stories from around the world in their folktales genre study. They are making a variety of puppets to explore concepts such as character, setting, expression, and plot as they work toward writing and performing their own puppet shows. 4th grade has ventured into Westward Expansion and storytelling as they integrate drama into American Historical Fiction. They are learning about keywords, settings, characters, plots, and more as they prepare to write and perform their own skits. 5th grade is reading and analyzing text elements of Adventure Stories. They are learning all about WeVideo (video editing platform) and will be producing their own book trailer to get an audience excited about reading their Adventure story. 
Champlain at UVM Basketball – Champlain School brought grades 2-5 to the Catamount Classic UVM Woman's Basketball game. The team was awesome. Emma Utterback, who recently eclipsed 1,000 points, was the star, and the students were treated to a tremendous experience.
Sustainability Academy – The Community Sailing Center visited SA twice over the past week! Fourth graders learned about wind and how scientists use anemometers to measure wind speed. In small groups, students worked collaboratively on the engineering process: brainstorming, designing and building their own prototype anemometers. Students then tested their prototypes and comparend their data to that of the actual anemometer. Back in the classroom, some students converted their prototype's RPM (revolutions per minute) into MPH (miles per hour). Math is beautiful!

MLK Day at HMS – MLK Day began with an all-school assembly featuring keynote speaker, The Reverend Dr. Walter Brownridge. Rev. Brownridge made a point of broadening the usual narrative of Dr. King to make sure people knew he was much more than the "I have a Dream" speech. He challenged the convenience of making King a hero and one-dimensional. He let the students and staff know that Dr. King had three main priorities: ending racism, ending poverty, and ending war. There was so much more, but these are a few of the points he raised. Following the assembly, students participated in a wide variety of activities including racial stereotypes in Hollywood, the race card project as well as service work off campus at Flynn Elementary School and the Heineberg Senior Center.