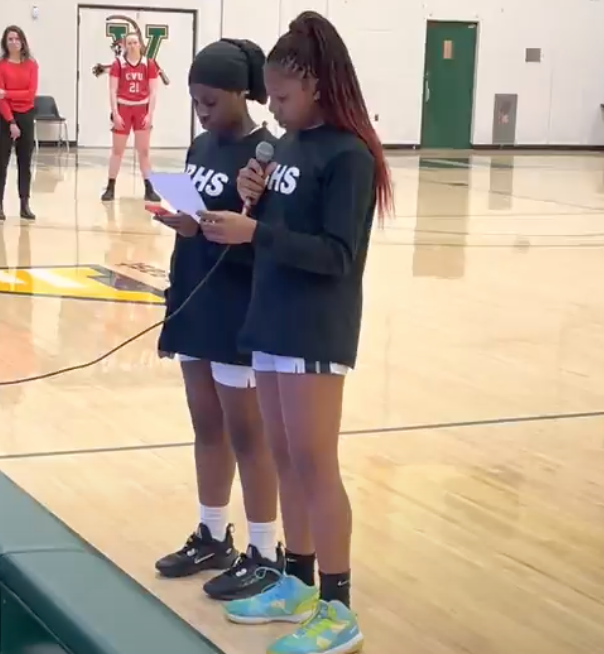 On February 7, the captains of the BHS Girls Basketball team, Nylah Mitchell and Hawa Awayle, delivered a pregame statement in response to a racist video created by members of another team and the press that the BHS team received after refusing to play the last game against the school.
Thank you to these student-athletes for taking a stand and creating change!
Read the statement or watch a video of the captains delivering the pregame speech below.